May 3, 2012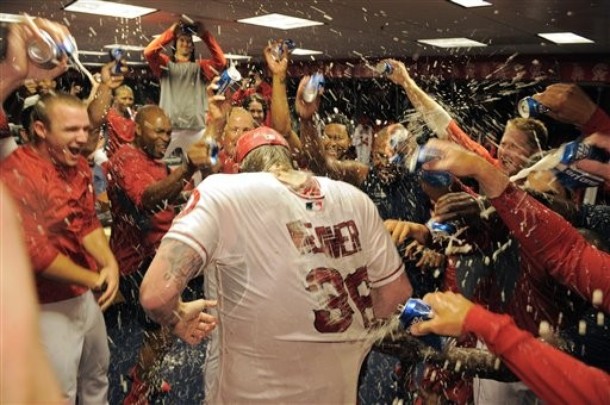 When the Twins are on a West Coast road trip I'll often get on the elliptical machine at the beginning of the game and force myself to ride until they score a run, however long that takes. I'm dead now. Please be nice to my mother.
The good news for the Twins is that many of their fans don't even stay up to watch these late-night games. The bad news for the Twins is ... everything else. Shut out by journeyman Jerome Williams one night, no-hit by Cy Young runner-up Jered Weaver the next night, and the saddest part is that I'm so numb to all the losing at this point that I'm not even sure which was more depressing to watch. I suppose the correct answer is "both." Or maybe just "sigh."
They're now 6-18, which is the worst record in baseball, and 71-128 dating back to the final 10 games of the 2010 regular season, which is the equivalent of a 58-104 record per 162 games. Their starting pitchers have allowed 102 runs in 125 innings and their offense hasn't produced a hit in 15 innings. At least they can't lose today. To paraphrase one of my favorite lines from one of my favorite books/movies: If this isn't rock bottom, it'll do until rock bottom gets here.
This week's blog content is sponsored by One Stop Insurance, which helps Minnesotans find the best value and protection in an insurance company. Please support them for supporting AG.com.