December 1, 2015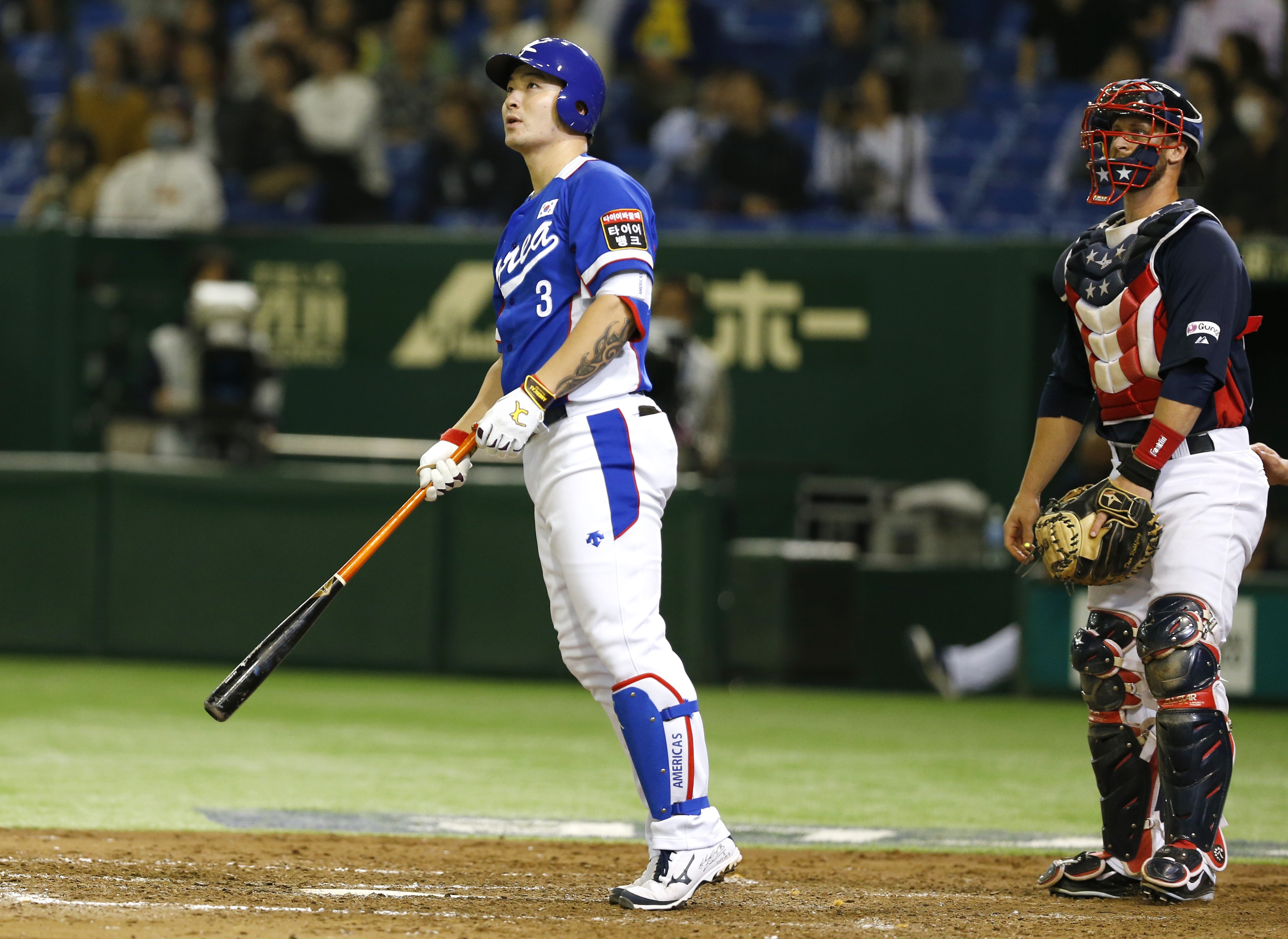 Three weeks after placing the high bid of $12.85 million to secure an exclusive, 30-day negotiating window with Korean slugger Byung Ho Park the Twins signed the 29-year-old first baseman to a four-year, $12 million contract that includes a $6.5 million team option for a fifth year. It's a very team-friendly deal and reports from Korea suggest that Park felt the Twins low-balled him during negotiations but basically just accepted anyway because he wants to play in MLB.
Certainly a total commitment of $24.85 million is not insignificant and there's still plenty of risk associated with Park because he's untested in America, but $6 million per season for a starting designated hitter/first baseman is well below the market rate. Last offseason Billy Butler signed a three-year, $30 million deal with the A's, Adam LaRoche signed a two-year, $25 million deal with the White Sox, and Kendrys Morales signed a two-year, $17 million deal with the Royals.
LaRoche was 35 years old and coming off a good but not great season, while Butler and Morales were both coming off career-worst years at ages 29 and 32 respectively. None of the three free agents were hot commodities and yet their their average annual salaries are $12.5 million, $10 million, and $8.5 million. You get the idea. Park could have turned down the Twins' offer and remained in Korea, but chose to start his MLB career without waiting another year.
Last offseason Jung Ho Kang became the first prominent hitter to go from the Korean Baseball Organization to MLB when the Pirates bid $5 million for his rights and signed him to a four-year, $11 million contract. Kang had a fantastic rookie year, hitting .287/.355/.461 in 126 games split between shortstop and third base, and the assumption was that his success would give American teams more confidence investing in Korean hitters and raise Park's price tag.
And it did, raising the posting fee from $5 million to $12.85 million, but Park's actual contract is for the same length and just $1 million more than Kang's deal while also including a fifth year of team control at a modest salary. If the Twins believe Park has star potential than this signing has a chance to be an incredible bargain and even if he turns into merely an average player they will still have dramatically underpaid.
Park is a two-time MVP winner in Korea and finished runner-up for the award this year, hitting .343/.436/.714 with 53 homers in 140 games. His high strikeout rate and the lack of previous KBO-to-MLB data points beyond Kang make any statistical projections even more of a guessing game than usual, but Park's raw power is universally regarded as outstanding and at $6 million per season for four years the risk taken by the Twins barely makes a dent in their payroll plans.
This year all MLB first basemen and designated hitters combined to bat .260 with a .335 on-base percentage and .445 slugging percentage, so Park need not duplicate his crazy KBO numbers to provide major value to team that has struggled to develop power hitters for decades. Ultimately the bar for evaluating Park's performance should be judged on that first base/DH baseline as well as who the Twins move to make room for him in the lineup.
There are two clear options. One is trading third baseman Trevor Plouffe and shifting Miguel Sano to third base to open DH for Park. In that scenario the Twins would downgrade defensively, but could upgrade offensively if Park tops Plouffe's modest .244/.307/.435 production and would get value back in the trade. Another option is keeping Plouffe, at least for now, and giving Sano regular action in the outfield following the trade of Aaron Hicks to the Yankees.
Other options exist and surely there will be unrealistic but vocal calls for the Twins make room for Park by parting ways with Joe Mauer despite $69 million remaining on his contract, but trading Plouffe or turning Sano into an outfielder are the realistic solutions. For any of those scenarios to work out well the Twins and their international scouts need to right about Park and that's a risk, but given his power potential and the surprisingly reasonable price tag it's one worth taking.
---
This week's blog content is sponsored by Uber, which is offering a free ride to first-time users who sign up with the promo code "UberGleeman."