June 9, 2011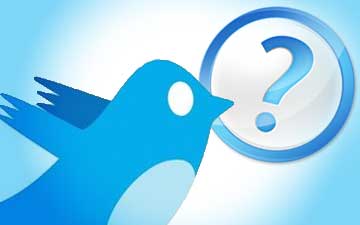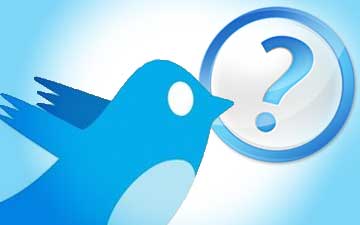 Last week I asked for mailbag questions submitted via Twitter, so here are about 2,000 words worth of me answering 140-character queries ...
@mabreen: Can the Twins trust Bill Smith to get quality returns at the deadline?
That's definitely a big worry and probably an overlooked aspect of the looming sell-off. Can the general manager and front office whose poor trades have contributed to the team's decline be counted on to capably rebuild through trades? They've never been in clear-cut "seller" mode before, so it's tough to know until it happens, but the thought of the Twins making several big trades definitely makes me very nervous.
@natesleeter: What's the best trade Bill Smith has made?
In-season trades to get Carl Pavano, Jon Rauch, and Brian Fuentes for mid-level prospects were good moves and dealing Carlos Gomez for J.J. Hardy was a strong offseason move. It certainly hasn't been pretty overall, though.
@brandonwarne52: Bigger mistake, dealing J.J. Hardy for pennies or forgoing the Type A compensation for Carl Pavano?
In retrospect trading Hardy and re-signing Pavano for two years both look like mistakes, but at the time I hated the decision to get rid of Hardy and had no problem with the Pavano deal.
@every108minutes: What's the easiest way to explain WAR to my wife?
The simplest explanation is that it measures how many wins a player is worth compared to the caliber of players teams can easily acquire on waivers or as minor-league free agents. And if your wife's eyes don't gloss over as you say that her Wins Above Replacement Wife (WARF) is obviously off the charts.
@kinsky21: Kevin Slowey is almost certainly a goner, but who do you think is the second most likely player to be moved?
Delmon Young seems like the obvious answer, but that assumes he has some semblance of trade value remaining and I'm not so sure that's the case at this point.
@commnman: Time to just cut bait on Delmon Young?
I've never been a Young fan and tried to emphasize how overrated his performance was last season, but at this point between the lack of production offensively, embarrassing effort, and a projected 2012 salary of at least $6 million his value is marginal at best. Unfortunately the other 29 teams have likely figured that out too.
@auzzie_02: What moves would you make at the trade deadline?
I'd look to trade Young, plus Michael Cuddyer, Jason Kubel, Jim Thome, Kevin Slowey, Matt Capps, Joe Nathan, and Pavano.
@djjlav: How's the diet coming along?
So far so good. I'm down about 70 pounds since March 7, although I was thrown for a loop the other day when I moved the scale a few inches and my weight went up nearly 10 pounds. So now I'm not sure what to believe and it's probably not a great long-term sign that my reaction to the scale issue was to immediately think, "Screw it, I should order pizza and chicken wings."
@bertrecords: Are the Twins' medical reports credible?
At this point I assume a player will need 2-3 weeks on the disabled list any time the Twins say someone is "day-to-day" with an injury and most longer timetables can safely be doubled. For example, Tsuyoshi Nishioka was initially given a 4-6 week timetable and the Twins noted that he was "ahead of schedule" a few weeks in ... and he's already been out for nine weeks. And obviously the entire Joe Mauer situation has been a mess.
@SkiUMahGopher: What's going to happen with the 40-man roster when Joe Mauer and Tsuyoshi Nishioka come off the 60-day disabled list?
In the past--and even early on this year--the Twins have made decisions based on the 40-man roster management, but now they have plenty of dead weight that could either be passed through waivers unclaimed or wouldn't hurt to lose anyway.
@kinsky21: Assuming Joe Mauer doesn't attend the game, who's the Twins' representative for the All-Star game?
Ron Coomer? I have enough issues with the way All-Stars are selected that I won't attempt to predict who'll actually get the nod, but through around one-third of the schedule Denard Span has clearly been the Twins' most valuable player and Kubel is really the only other guy playing at anything close to an All-Star level. And of course now Kubel is on the disabled list and Span is out of the lineup with a potentially serious issue.
@Capt_Yossarian: What's the best show on television right now?
Right now my DVR is set to record more than 30 shows, so it wouldn't seem right to name just one. For comedy I like Parks and Recreation, Community, Louie, Curb Your Enthusiasm, 30 Rock, It's Always Sunny In Philadelphia, Modern Family, The Office, and Childrens Hospital. For drama I like Mad Men, Friday Night Lights, Parenthood, and Men of a Certain Age. And for non-fiction I like Chopped, Poker After Dark, and Top Chef. Watch all of those or just buy a DVR of The Wire.
@jgbaskin: Defense has been bad. Is it an aberration or are most Twins playing to their historical Ultimate Zone Ratings?
Defensive numbers through one-third of a season are barely worth looking at, but Span and Young have rated surprisingly well. However, the Twins have clearly gotten away from their focus on defense. Young, Kubel, and Cuddyer are a horrendous defensive trio in the outfield corners, the middle infield has been a mess no matter the combination, and Danny Valencia seems slightly off compared to last year. It's just not a good defensive team.
@RyanHyde10: Who are potential 2012 top prospects to watch for who the Twins would consider drafting?

It looks like there's no clear-cut Bryce Harper- or Stephen Strasburg-type No. 1 pick for 2012, although I'm assuming the Twins will turn things around enough to avoid finishing with MLB's worst record anyway. In terms of (very early) favorites, I asked ESPN draft expert Keith Law about that last month and he pointed to Stanford shortstop Kenny Diekroeger, Arizona State shortstop Deven Marrero, and high school pitcher/outfielder Lance McCullers Jr.
@commnman: What does the 2012 outfield look like and is Denard Span, Ben Revere, and Joe Mauer out of the question?
There's no indication that the Twins or Mauer are ready for him to switch positions, but if that changes an outfield with Span flanked by Mauer and Ben Revere would be a very interesting possibility. Unlikely though, at least in 2012. I'm not entirely sold yet on Revere's bat because his offensive upside is so limited, but I'm hoping the Twins make him the primary left fielder in 2012. At worst pairing him with Span would dramatically improve the outfield defense.
@jessejames3ball: Can Ricky Rubio play catcher?
Let's see if he can play point guard first.
@kinsky21: Ben Revere made it to the majors in 2010. Will Aaron Hicks, drafted a year later, see the majors in 2011?
Revere made it to the majors last season, but not until mid-September and only because Ron Gardenhire requested speed off the bench. Getting his first extended taste of the majors this year is more likely what the Twins had in mind for Revere's timetable and following those footsteps would have Aaron Hicks debuting in 2012, which is possible. I'd be shocked to see him this season. Hicks has more tools to develop than Revere and is on a slower path.
@dan_rausch: With no good internal options, who should the Twins target for shortstop in 2012? A young plus defender for Matt Capps?
Hardy? Jason Bartlett? On a less snarky point, it's difficult to say without knowing who might be available for trade this winter, but as has been the case for most of the past decade the Twins would be well served to look outside the organization for a shortstop. Jed Lowrie of the Red Sox might make sense for both teams, but suffice it to say I don't think they could get him or any other "young plus defender" for Capps, or at least not one with much offensive upside.
@zzhang33: Is Philip Humber for real?
Depends on your definition of "for real." He certainly looks much better now than he ever did in the majors or minors for the Twins, but he's also been extremely fortunate with a .223 batting average on balls in play. He hasn't been nearly as good as the 2.87 ERA suggests, but even a 4.03 xFIP is a pretty amazing accomplishment for White Sox pitching coach Don Cooper. Just remember, Garrett Jones looked good for a while after rightfully being dumped by the Twins.
@jessejames3ball: Is Phil Mackey really wearing pants?
I saw Patrick Reusse's co-host Friday night and (surprisingly? luckily? unfortunately?) he was wearing pants. No white belt though, which was the real shocker. On a related note, thanks to Lindsay Guentzel and the TwinsCentric guys for organizing the get-together downtown. We watched a Twins game and then I drank too much while more attractive people danced, lost a staring contest, wore nametags, and had to be driven home by Seth Stohs. Good times.
@bhenehan: Might be early for this, but is it the worst season-to-season collapse in Twins history?
Without question. In fact, it's one of the worst season-to-season collapses in baseball history, as the Twins are on pace to go from division winners at 94-68 last year to MLB's worst record at 61-101 this year. Tough to decline by a whole lot more than 33 games.
@PLUnderwood: At what point is Ron Gardenhire's job on the line?
I've been plenty critical of Ron Gardenhire over the years and didn't think he deserved the Manager of the Year award last year, but he didn't turn into a terrible manager overnight and you'd have to go pretty far down on the list of this season's problems before getting to his name. Ultimately it's tough to win with a roster full of Triple-A players.
@KirkMcKinley: Who would you place most of the blame on with the Twins?
First and foremost, with the incredible number of injuries there's a pretty strong chance they wouldn't have been able to contend regardless of their decision-making. With that said, you can point to the front office along with any of the top handful of highest-paid players. Plenty of blame to go around with offseason moves, roster construction, and player performance. As the late, great Mitch Hedberg would say, this mess has been all-encompassing.
@TwinkieTown: What kind of a timeline would you work on for the Twins' sell-off?
I'm sure they're still holding out some hope for a turnaround after winning six of the last seven games, but realistically they should be willing to make trades immediately if teams are showing strong interest. In some cases the trade deadline could provide leverage, but the flip side to that is also possible and impending free agents should have more value with 100 games left on their contracts than they will with 60 games to go.
@kwdrake: Who's the most depressing (not necessarily worst) Twin of all time?
In the decade-long history of AG.com no player has annoyed and frustrated me more than Luis Rivas, although that had as much to do with the widely held but misguided perception that he was a promising young player as it did his actual performance.
@jgleeman: Is Ben Revere related to Paul Revere?
First of all, that question comes from my cousin. Second, the two being related seems unlikely. And third, has anyone thought to ask Sarah Palin what she thinks about Ben Revere?
This week's content is sponsored by the Minnesota law firm Snyder Gislason Frasier LLC, so please help support AG.com by considering them for your legal needs.