April 13, 2003
$1,065 and a big surprise
I have been "picking" games throughout the season, pretending to bet $100 on each one and keeping a running total of my winnings and losings. I wasn't sure if anyone would be interested in that, but I have gotten quite a few emails about it, so I guess there are some of you out there interested. I only bring this up because I had perhaps the greatest day in the history of gambling on Saturday. Unfortunately I didn't win any actual money because the bets are all hypothetical, but check out what I did:
Today's picks:

Philadelphia (Millwood) -140 over Cincinnati (Haynes)

Los Angeles (Brown) +130 over San Francisco (Schmidt)

Milwaukee (Kinney) +335 over Arizona (Schilling)

Detroit (Cornejo) +180 over Chicago (Stewart)

Kansas City (George) +120 over Cleveland (Sabathia)

Baltimore (Johnson) +330 over Boston (Martinez)
I picked 6 games.
One of them, LA/SF, got rained out, so that one doesn't count for anything.
I went 5-0 on the other 5 games, which is amazing in itself. What's more amazing is that 4 of them were underdogs and 2 of them were about as heavy an underdog as a bet can possibly be!
I had Matt Kinney and the Milwaukee Brewers +335 on the road over Curt Schilling and the Arizona Diamondbacks, and I had Jason Johnson and the Baltimore Orioles +330 on the road over Pedro Martinez and the Boston Red Sox.
The Brewers scored 2 runs in the 3rd inning and 1 in the 5th and got 3 1/3 scoreless innings from the bullpen, beating the D-Backs 3-2. Schilling actually pitched well, going 6 innings and allowing only 4 hits, while striking out 10 Brewers.
The Orioles knocked Pedro Martinez around real good, scoring 3 in the 1st and 7 in the 5th. Pedro allowed 10 earned runs in 4 1/3 innings and saw his ERA go from 0.60 to 5.12. Pedro was obviously not himself and I can't help but wonder if all the rainouts and rain delays Boston has had lately had something to do with that. He is the kind of pitcher that a team has to be extremely careful with and any little thing can potentially screw him up. He did strike out 5 hitters in those 4 1/3 innings, but he walked 4, which is very un-Pedro-like.
In addition to those huge upsets, I also picked the Tigers +180 to win their first game of the year, against the White Sox, which they did.
All together, I won a total of $1,065 (pretend) dollars in one day, all by betting only $100 per game. Not a bad day at the office...
On friday I promised everyone a big surprise today and I always keep my promises, so without a further adieu I present you with an actual picture of yours truly...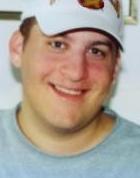 Not the greatest picture in the world (I think it sort of makes me look like Jay Leno), but it's the best one I could find on short notice.
So what do you think? Am I not the best looking 20 year old baseball blogger in Minnesota or what? And yes ladies, the man in that picture is 100% single!
I told my mom that I was going to put a picture of myself up today and she suggested I not do it, because "I might scare away my audience." Aren't moms wonderful?
Okay, now that you are over the shock of actually seeing the person that produces all of this extraordinary baseball material, I have one final thing I want to talk about today, which is, of course, the Minnesota Twins.
The Twins swept the Blue Jays over the weekend and are now 6-6, heading back home to play a series with the Tigers. I admit that I panicked after they lost 6 in a row before the Toronto series and I realize now how dumb that was. It is way too early to get worked up over a bad week and this team is too good to not win a lot of games this year.
The Twins started the year winning 3 in a row, lost 6 in a row and have now won 3 in a row again. And they are playing 3 against Detroit next, which means they will probably be 8-7 or 9-6. So, if I ever start panicking about a bad week again, please slap me.
Finally...
Last week I asked everyone to vote on their favorite nickname for Luis Rivas. The result of the vote was almost completely in favor of one nickname, which also happens to be the one I like the best, which means it is now his official nickname!
From now on (or at least until Luis or a member of his family hunts me down and murders me), Luis Rivas is (drumroll please)...
Luis Oh-For-Three-Vas
I complain a lot about Luis Rivas and often talk about how I wish the Twins would find a new second baseman. Occasionally, someone will ask me for the name of a second baseman that I would want the Twins to get to replace Rivas. There are a lot of good possibilities out there, but I have decided that the one guy I want more than anyone else, the perfect replacement for Rivas, is Jose Vidro from the Montreal Expos.
Vidro is not a great defensive player, but neither is Rivas. And Jose Vidro can do some serious hitting. He is a career .305/.360/.473 hitter that smacks tons of doubles (43 last year, 51 in 2000, 45 in 1999) and 15-20 homers a season - all while hitting .300 and doing it from both sides of the plate.
Over the last 3 years, here are his splits:

Right-handed = .315/.370/.504

Left-handed = .339/.393/.514
Vidro also doesn't strike out (70 in 604 ABs last year) and has gradually improved his plate discipline to the point that he walks at a decent rate now.
My good buddy Craig Burley from the Batter's Box and Baseball Primer is Canadian (don't hold that against him) and a huge Jose Vidro fan. In fact, Vidro is his favorite player. I told Craig that I have come to the conclusion that the Twins need to get Vidro and he had the following to say about the abilities of his favorite player:
"Jose Vidro is my favorite player in the major leagues. He's a hustling, dirty-uniform type of player who gets every last ounce of value out of his limited but obvious talent. He's a terrific hitter for doubles and average, a consistent .300-plus hitter who makes his money by roping line drives to all fields. He had a very nasty shoulder injury (broken bone) last spring, he played hurt all year, and still improved his power versus righties. He should snap back against lefties with the shoulder healed; I'm expecting 30 home runs.

He backs up plays, doesn't give up on anything, and is reliable defensively; he'd be an above-average second baseman but he has no foot speed at all. He's a terrific bunter, great hit-and-run man, is consistent and gets on base. Best of all, he loves to play, and he runs out everything. He's underrated because of his consistency, but to know him is to love him."
That's a description of a player I want on my team! Terry Ryan, if you are reading this, please give a call to Omar Minaya and see if you can get Mr. Vidro here in Minnesota.
Jose Vidro is still young and relatively inexpensive. Plus, he is on the Expos, which makes me think he could actually be had in a trade. My proposal? Let's see...
Luis Rivas

Michael Restovich

Adam Johnson
for
Jose Vidro
That might seem like a lot to Twins fans (or maybe not, I don't know), but it really isn't. Rivas is nothing special and Vidro will be replacing him anyway. Restovich is a good prospect and has some serious power potential, but where exactly is he going to play in Minnesota? And Adam Johnson will soon be converted into a reliever after his struggles as a starter and, even if he becomes a good setup man, losing him isn't such a bad thing.
Does a deal like that make sense for Montreal? I think so. They unload one of their bigger salaries and get back a young second baseman to replace Vidro, a power-hitting corner outfielder and an interesting pitching prospect - all of whom will be making minimum salaries for quite a while.
Let's get it done!
Today's picks:

Kansas City (Affeldt) +120 over Cleveland (Anderson)
Total to date: + $965

W/L record: 27-24 (I was on fire Saturday! I went 5-0 with one game rained out. Included in those 5 wins was a +335 (Milwaukee over Curt Schilling!), a +330 (Baltimore over Pedro!) and a +180 (Detroit winning their first game of the year)! Absolutely incredible. I ended up winning $1,065 dollars on the day. Of course, it is just pretend money, so it's not quite that exciting...)


*****Comments? Questions? Email me!*****