April 12, 2010
Third base coach Scott Ullger waving home J.J. Hardy to get thrown out at the plate by about 30 feet yesterday afternoon was a rough way to end an otherwise excellent season-opening road trip for the Twins, but going 5-2 versus two likely contending teams before heading home to open up the new ballpark is pretty nice too. Better yet, I'll be at Target Field today covering the Twins-Red Sox game and the various ballpark-related festivities for NBCSports.com.
Being new to the world of press passes and press boxes I'm not entirely sure how everything will play out, but my plan is to post multiple articles on NBCSports.com throughout the day, so check Hardball Talk for those. My guess is that I'll also be active on Twitter, so you can follow me to read updates of the 140-character variety too. Oh, and before outdoor baseball makes my head explode, I wanted to say what a good time I had at the TwinsCentric event Saturday.
Seth Stohs, John Bonnes, Nick Nelson, and Parker Hageman know how to throw a party and it was great catching up with them while also meeting a whole bunch of new people. It sounds like they're planning another event for next month and I highly recommend going. Seth vowed to find an embarrassing picture of me as payback for showing his FSN-captured "face stuffing" here Wednesday, so I'll beat him to the punch with this gem my mom just found in the garage: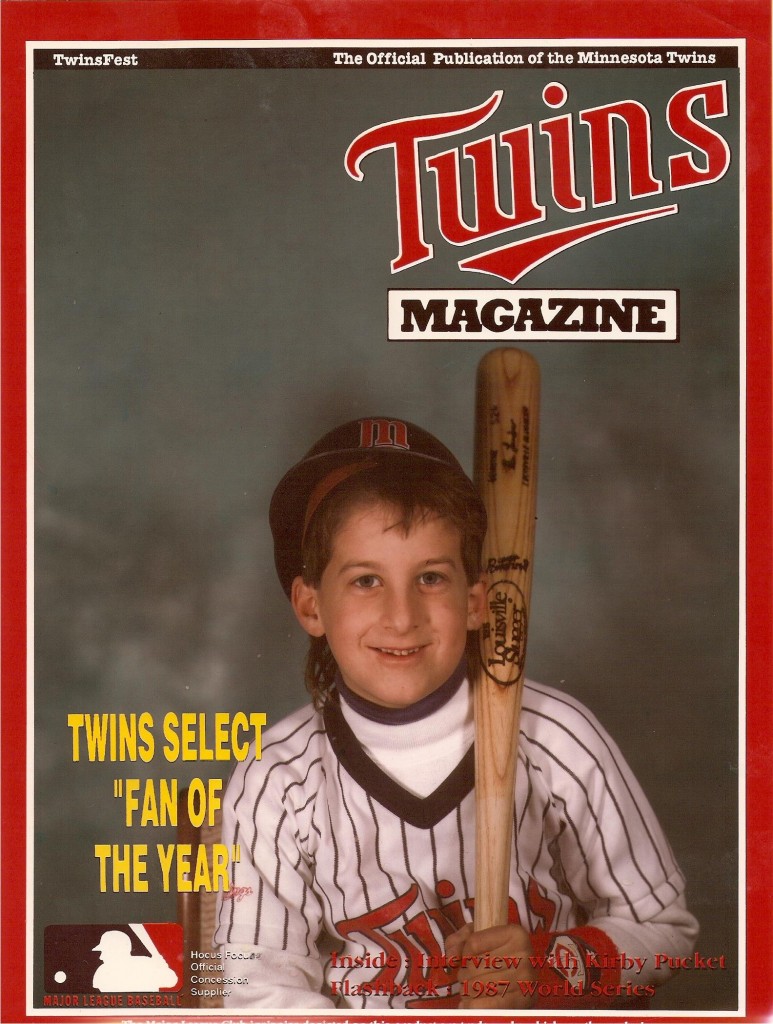 .
Seth could hire the entire staff of TMZ to follow me around 24 hours a day and he'd never get a picture worse than that. White turtlenecks and mullets are always a fantastic combination.