April 21, 2010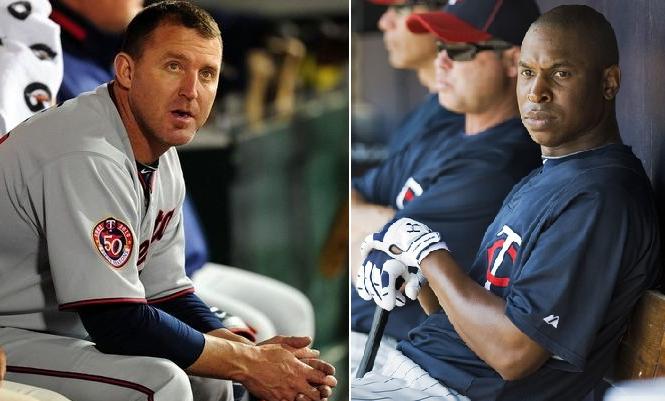 Last night the Twins faced Justin Masterson, a right-handed pitcher with a three-quarters arm slot that induces tons of ground balls and leads to an extreme platoon split. Coming into the game he'd thrown 229 career innings, holding right-handed hitters to a measly .200/.280/.299 while left-handed hitters knocked him around to the tune of .299/.395/.461. That's a 277-point difference in OPS, which is huge and suggests you'd want to stack the lineup with lefty bats.
Thanks to signing Jim Thome the Twins have the ability to do just that, but rather than get his powerful, patient left-handed bat into the lineup against a pitcher who struggles with exactly that type of hitter Ron Gardenhire chose to leave him on the bench and start Delmon Young. Ultimately the Twins won anyway, but Young went 0-for-2 against Masterson while the rest of the lineup beat him up and regardless of the outcome it was an illogical decision.
Check out these numbers versus righties:
2009      AVG    OBP    SLG    OPS        07-09     AVG    OBP    SLG    OPS
Thome    .262   .383   .498   .881        Thome    .274   .402   .551   .953
Young    .271   .301   .383   .684        Young    .282   .316   .393   .709

Against righties last year, Thome had an .881 OPS and Young had a .684 OPS. Against righties combined over the past three years, Thome had a .953 OPS and Young had a .709 OPS. Based on Masterson alone the Twins should've gotten as many lefty bats into the lineup as possible and those stats make Gardenhire's decision even more of a mistake. Masterson is much worse against lefties than righties. Thome is far more effective than Young against righties.
It really shouldn't be any more complicated than that, yet Gardenhire ignored overwhelmingly obvious numbers on both sides of the matchup and instead went with his gut instinct, hurting the Twins' chances in the process. Thankfully it didn't matter last night, as the Indians' starter was wild and their shortstop made a crucial error, but over the course of the season benching Thome (or Jason Kubel) for Young versus right-handers like Masterson will cost runs and wins.