May 4, 2010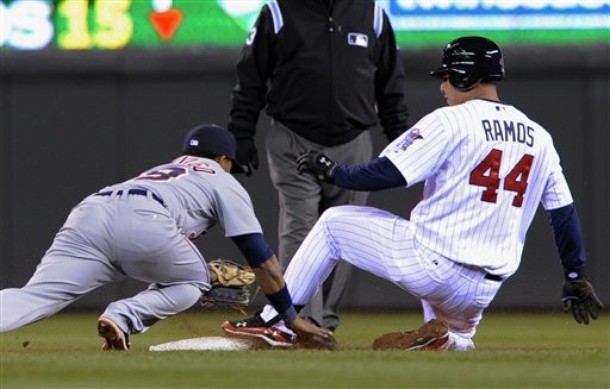 Sunday afternoon Wilson Ramos went 4-for-5 against the Indians to become the 12th player in baseball history and the first since 1998 to have four hits in his MLB debut. For an encore he went 3-for-4 with two doubles last night versus the Tigers, becoming the eighth player to ever collect three or more hits in each of his first two games. The other seven: Joe DiMaggio, Enos Slaughter, Hub Walker, Preston Wilson, Guy Sturdy, Charlie Bates, Coaker Triplett.
DiMaggio and Slaughter are Hall of Famers and Wilson was an All-Star, but amazingly Walker, Sturdy, Bates, and Triplett combined for just 542 total hits after the great two-game stretches to begin their careers. No player has ever produced three or more hits in each of his first three games, so if Ramos has another big game tonight against the Tigers he can probably just start writing his Hall of Fame speech (if he hasn't already).
Two games into his career and Ramos already has more hits with the Twins than 55 position players in team history, including names like Ruben Sierra, Vic Wertz, Elmer Valo, Walt Bond, Brian Raabe, Rob Bowen, Danny Ardoin, Pat Kelly, Cleatus Davidson, Howie Clark, Corky Miller, and Minnie Mendoza. Or put another way, Ramos' seven hits are tied for 279th in team history with Chris Speier, Greg Johnston, Sam Perlozzo, and Hank Izquierdo.
And all after he hit .179 at Triple-A before the call-up, including 0-for-8 in his final two games.