May 13, 2010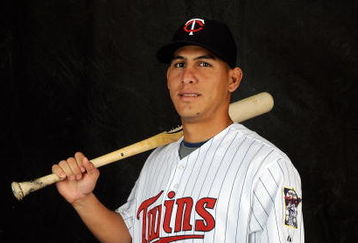 As expected, the Twins returned to a 12-man pitching staff following yesterday afternoon's win over the White Sox, activating Jose Mijares from the disabled list and sending Wilson Ramos back to Triple-A. Ramos going 4-for-5 with a double in his debut and 3-for-4 with two doubles in his second game initially had many people clamoring for him to stick around all year, but the 1-for-18 stretch that followed seems to have muted most of that talk for now.
Ultimately collecting seven hits in his first two games didn't mean Ramos was ready to thrive in the majors any more than going 1-for-18 in his next five games means that he's not, but as a 22-year-old with little experience above Single-A and zero success at Triple-A sending him back to Rochester for a while is the best move. Ramos needs to play every day and with Joe Mauer healthy that simply wasn't going to happen in Minnesota.
You don't stall a 22-year-old prospect's development and burn through his service time just so he can start twice a week and despite the immediate giddiness created by his historic debut Ramos just isn't good enough offensively yet to be a great fit as a part-time designated hitter. He's a very good prospect, but a huge portion of his upside comes from being a catcher and as a hitter alone he's a promising work in progress who has yet to crack an .850 OPS at any level.
Drew Butera and Jose Morales are better current fits as a little-used understudy and if Mauer is injured again the Twins can have Ramos on the first plane from Rochester. In the meantime he'll start 4-5 times per week behind the plate and either show enough offensively to convince the Twins he has big value in a role that isn't strictly catching or build trade value so they can swap him for someone who fits better on a team with MLB's best catcher signed through 2018.