August 26, 2010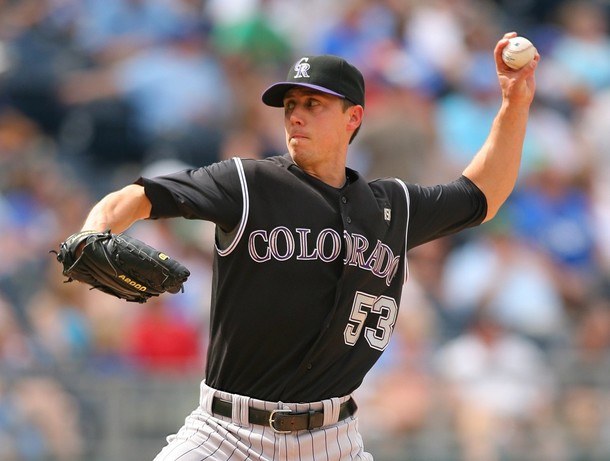 In their search for a left-handed reliever to fill the bullpen void created by injuries to both Jose Mijares and Ron Mahay the Twins claimed Randy Flores off waivers from the Rockies. At first glance Flores may appear to be a perfect fit because he's a 34-year-old veteran who posted a nice-looking 2.96 ERA in 27 innings for the Rockies, but the problem is that he simply isn't very good or even especially effective at getting out left-handed hitters.
Flores has a 4.53 ERA and 4.42 xFIP in 336 career relief outings, walking 3.8 batters per nine innings while allowing opponents to hit .285/.359/.442. Righties have clobbered Flores to the tune of .306/.383/.467 and lefties have hit .266/.337/.428 off him. To put that in context, the MLB average for a left-handed hitter is .260/.334/.409 and that includes facing both lefties and righties. In other words, for his career lefties are better against Flores than they are overall.
Actually improving the performance of left-handed hitters isn't exactly what teams are looking for in a supposed "left-handed specialist" and he's been particularly ineffective versus lefties in recent years. Including this season's 27 innings for the Rockies he's thrown 120 total innings since 2007 and during that time left-handed hitters have produced a .290 batting average and .470 slugging percentage off Flores. This year lefties are slugging .460 off him.
Devoting a roster spot to a left-handed specialist who faces one or two batters per game and tailoring your late-inning decisions to get him into matchups with left-handed batters can make sense when that pitcher is dominant in the role, but Flores isn't even effective enough versus left-handed hitters to be a clearly superior option against them than the various right-handers in the Twins' bullpen.
In the grand scheme of things a left-handed specialist is unlikely to have a very big impact and because the workload for the role is so limited Flores almost surely won't throw more than 10 innings down the stretch, so anything can happen. However, because Ron Gardenhire clearly felt the need to have "a lefty" in the bullpen the Twins focused on handedness over ability and in doing so added someone who's an iffy fit for the role and simply not a very good pitcher.