September 15, 2010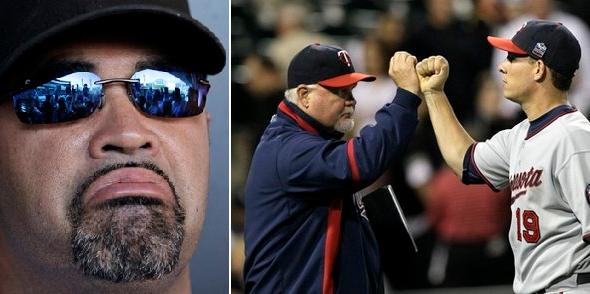 It wasn't pretty, but the Twins have already done what they needed to do in Chicago, which is simply avoid a sweep. They're now up seven games with 18 left to play, only two of which are against the White Sox, which puts the Twins' odds of winning the division at about 98 percent. Another win tonight or tomorrow night and everyone can start worrying more about homefield advantage and ALDS matchups. For now the magic number is 12.
Francisco Liriano was great early, but got hurt by ugly defense (self-inflicted and otherwise) on the way to six innings of three-run ball. Not bad in a hitter-friendly road ballpark against a solid lineup, but it could have been much better. Jesse Crain came up big yet again, wriggling out of Matt Guerrier's jam with his slider of death, Delmon Young, Danny Valencia, and J.J. Hardy each had key hits, and Jason Kubel put together a great at-bat against a tough lefty.
I'm sure Twins fans are hesitant to declare any division race over following last year--and after prematurely writing the Twins off then I should've learned the lesson as well as anyone--but ... well, I'll let legendary Lakers announcers Chick Hearn describe the state of the AL Central:
Hopefully the Twins will hammer the final nail into the coffin tonight, so we can have some fun eulogizing the White Sox's season on the 1500-ESPN postgame show. Win or lose, I'll be on "Twins Wrap" talking about the game with Darren Wolfson and taking phone calls beginning 30 minutes after the final out. You can listen online here.