November 24, 2010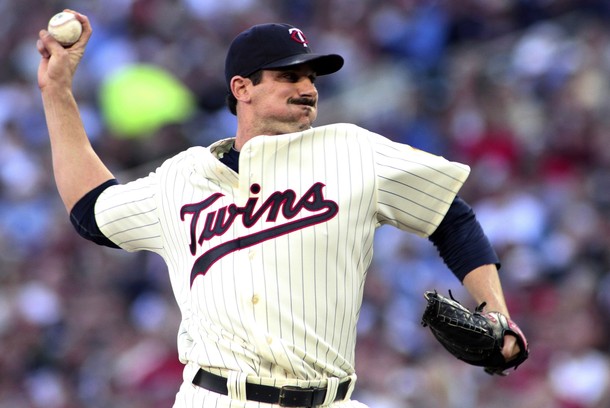 Last night was the deadline to offer departing free agents arbitration to receive compensatory draft picks if they sign elsewhere and the Twins did so to Carl Pavano, Orlando Hudson, and Jesse Crain, but chose not to tender arbitration offers to Matt Guerrier, Jon Rauch, and Brian Fuentes. Pavano and Crain were no-brainers, as they'll both have plenty of interested teams on the open market and if not the Twins would gladly welcome them back on one-year deals.
Hudson was seemingly a tougher call, as he's had to accept one-year deals as a free agent in each of the past two offseasons and may simply decide to accept the Twins' arbitration offer to ensure another one-year deal for at least the $5 million he earned in 2010. That would hardly be disastrous, as he was certainly worth $5 million, but it's unclear how he fits into the budget for 2011 and I'd heard from several sources that the Twins weren't interested in keeping him.
As a Type A free agent Guerrier signing elsewhere would have brought back a first-round pick and a second-round pick had the Twins offered him arbitration. However, the odds of another team be willing to forfeit their first-round pick to sign a good but not great 32-year-old reliever seem slim and the Twins didn't want to risk Guerrier seeing his lack of other options and simply accepting the arbitration offer because that could have meant paying him $5 million in 2011.
My sense is that the Twins have little interest in bringing back Rauch, so while getting a draft pick when he signs elsewhere would've been nice they didn't risk his accepting arbitration and locking them into a one-year deal for at least $3 million. Fuentes earned $9 million this season, so any arbitration offer to him would essentially have been offering a one-year, $9 million deal and the Twins don't have that kind of payroll space even if they'd like to have him return.
I'm very curious to see how the Hudson situation plays out, especially since it could impact J.J. Hardy, and it'll also be interesting to see if they make efforts to re-sign Guerrier or Fuentes at lesser salaries. Doing so with Guerrier is far more likely, but it's possible Fuentes could also be an option to come back if he can't find any full-time closer gigs on the open market. As general manager Bill Smith put it: "We haven't closed the door on re-signing any of those players."
UPDATE: Ken Rosenthal of FOXSports.com speculates that the Twins may have a gentleman's agreement with Hudson that he'll decline their arbitration offer, which isn't unheard of (Javier Vazquez and Trevor Hoffman are also doing it) and would obviously make the entire situation a whole lot less surprising. If true, the Twins basically get a free draft pick out of the deal.