May 16, 2011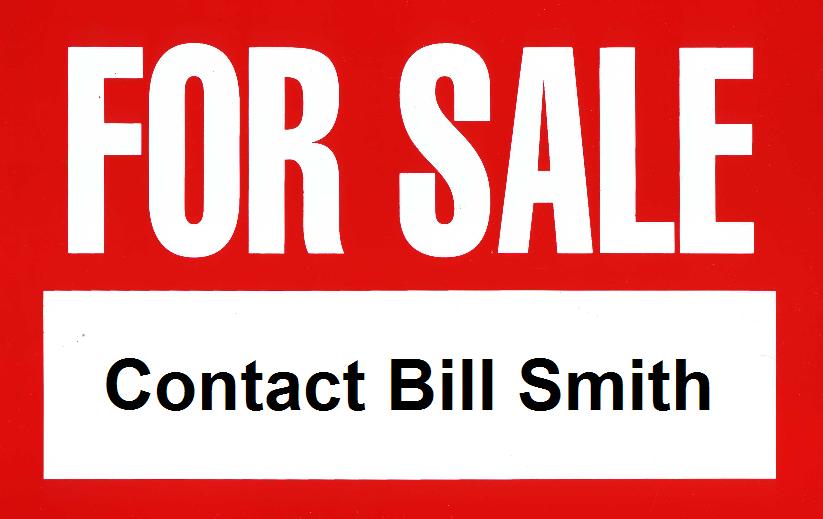 I started this blog in 2002. I was a 19-year-old home for the summer after my freshman year of college, Ron Gardenhire was in his first season as manager, and the Twins were headed to the playoffs for the first time since winning the World Series in 1991. In the decade since then the Twins have won six division titles, compiled an 815-682 (.544) record, and finished below .500 just once, when they were 79-83. And they've never been sellers at the trade deadline.
They've traded plenty of veteran players during that time, including some veteran-for-prospect deals in the middle of seasons, but at no point since 2002 have the Twins been in position to give up on contending and shop short-term pieces for long-term value by July 31. There's still a chance to avoid that fate again this season, but time is quickly running out with an MLB-worst 12-26 record and an MLB-high 12.5-game deficit in the division. They're on pace to go 51-111.
If the Twins play at a 90-win pace from now until the end of the year they'll finish 81-81, which won't be enough to win a seventh division title and might not even be enough to hang around as a quasi-contender down the stretch. And it would take a special imagination to envision this team suddenly playing at a 90-win clip even if the entire injury wrecked roster got healthy and stayed healthy. They aren't out of it yet, but they're about as close as you can get in mid-May.
Writing about the Twins as potential trade deadline sellers is a new experience for me and I'd like nothing more than for the whole exercise to prove unnecessary when they surge back into contention, but in an effort to provide an early glimpse into what the options could be and also perhaps distract somewhat from their current ineptitude here are the players most likely to be shopped if things don't improve in a hurry.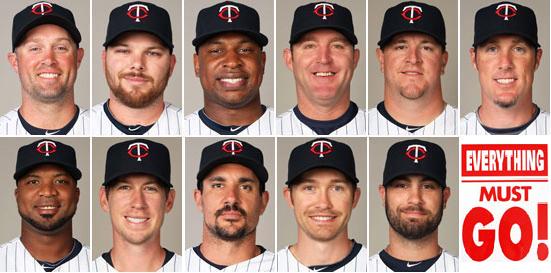 Michael Cuddyer: As a 32-year-old earning $10.5 million in his final season before free agency Cuddyer would be an ideal piece to cash in for some value and he lacks the 10 full seasons of service time needed to veto trades as a 10-and-5 player. However, it's difficult to imagine any contending team wanting to add him to their lineup. Cuddyer has hit just .267/.332/.408 since the start of 2010 and for all his supposed versatility his glove isn't actually an asset anywhere.
My concern is the Twins are so in love with his personality and clubhouse presence that they'll ignore declining production and try to keep Cuddyer in Minnesota with another multi-year deal. And even if they're smart enough not to re-sign Cuddyer getting compensation for him leaving as a free agent would require offering salary arbitration, which is a huge risk because he could simply accept and lock himself into another $10 million salary for 2012.
Jason Kubel: Kubel will join Cuddyer in becoming a free agent after this season, but he's also three years younger, making half as much money, and off to a tremendous start. Offering him arbitration wouldn't be a risk, because the Twins would likely be happy to bring back Kubel on a one-year deal if he accepted, so any trade would have to fetch more value than a draft pick. And that's assuming the Twins aren't interested in re-signing Kubel to a multi-year deal.
As great as he's been so far this year Kubel is a career .275/.339/.465 hitter with no defensive value and will be 30 years old in 2012. Right now he looks like Babe Ruth compared to the rest of the sorry lineup, but Kubel has typically been a .275 hitter with 25-homer pop and mediocre plate discipline, which doesn't really stand out compared to designated hitters and bad-fielding corner outfielders. Trading him in the middle of a career-year could make a lot of sense.
Delmon Young: Young won't be a free agent until after 2012, but he's earning $5.4 million this year and will likely get a raise to at least $7 million via the arbitration process next year. That's a hefty price tag for a corner outfielder with a .429 career slugging percentage and he hasn't been able to duplicate a 2010 career-year that was already much less valuable than the RBI total suggested because of terrible defense and a modest .333 on-base percentage.
Young is still just 26 years old, but paying $7 million to wait more for everything to click is much less appealing with free agency looming after 2012 anyway and I'd be shocked if the Twins felt comfortable with the notion of a long-term commitment. Whether or not trading Young makes sense now depends largely on how much his value has declined since the Twins gave up Matt Garza to get him from the Rays in 2007, but shopping him seems like a no-brainer.
Jim Thome: Obviously trading a 40-year-old signed to a one-year contract would make sense, but Thome was in the Twins' price range to begin with because he's limited to AL teams unless someone in the NL wants him as a pinch-hitter. When the White Sox traded him in mid-2009 he was hitting .249/.372/.493 and they got a marginal prospect back, so with Thome currently on the disabled list after struggling early on his potential trade value is very limited.
Francisco Liriano: Trade rumors swirled around Liriano in spring training after reports that the Twins had no interest in signing him to a long-term deal, which I took as a sign that they were undervaluing him and setting themselves up to make a big mistake. Three months later they look brilliant for avoiding commitment, as Liriano has taken several huge steps backward while displaying the combination of diminished velocity and command that suggests arm problems.
Trading him now would be the epitome of selling low and Liriano is under the Twins' control for 2012 as an arbitration-eligible player, so there's still time for him to rediscover his electric 2010 stuff and either convince them a long-term deal is sensible or at least recoup enough value to fetch a strong return in an offseason or mid-2012 swap. I won't be surprised if the Twins shop Liriano leading up to July 31, but I will be surprised if the offers make it a worthwhile move.
Kevin Slowey: Pushed out of the rotation in spring training, Slowey landed on the disabled list after just three relief appearances and has struggled adjusting to typical bullpen usage after starting for his entire career, so a trade in the next two months seems like a strong bet. There was quite a bit of trade speculation surrounding Slowey locally and nationally before Opening Day, so he should have some value.
He's never thrown more than 160 innings in a season, but Slowey is relatively cheap at $2.7 million and relatively young at 27. He's also under team control for 2012 and 2013, but I can't see the Twins wanting to pay him, say, $4 million next season if they don't even think he's one of their five best starters right now. However, for teams that view him as a solid mid-rotation starter based on a 4.42 ERA in 82 career starts that price tag would be very reasonable.
Carl Pavano: Lack of interest in Pavano as a free agent is why the Twins were able to re-sign him for two years after initial speculation had him looking for three years, but now even a $16 million commitment looks like a lot to a 35-year-old pitcher with just one strikeout in his last 80 batters faced. By the time July rolls around his remaining contract will be more like $12 million for 1.5 years, but even then the Twins would probably have to eat money to facilitate a move.
Scott Baker: Baker is reasonably priced at $5 million this season and $6.5 million for 2012 with a $9.25 million team option for 2013 that doesn't include a buyout, so I'd be inclined to keep him unless the offer was a strong one. He's been his usual mid-rotation self with a 3.71 ERA and 40-to-15 strikeout-to-walk ratio in 44 innings, giving Baker a 4.12 ERA in 730 innings since 2007. There's no reason to dump his contract, so it should have to be a value-for-value swap.
Nick Blackburn: Through eight starts his 3.70 ERA looks good, but Blackburn's pinpoint control has mysteriously vanished while his strikeout rate remains among MLB's worst even after a career-high eight punchouts Saturday. Blackburn's four-year, $14 million extension was a poor decision that hasn't gotten better, but that was more about unnecessarily guaranteeing him money than the raw cost. If there are teams that like him the salaries may not scare them off.
Matt Capps: If the Twins were willing to give up a prospect as promising as Wilson Ramos to get Capps for one-and-a-half seasons and happily agreed to pay him $7 million this year they probably aren't going to let him walk as a free agent without a fight. And compounding the mistake of paying a huge premium for Capps' previous accumulation of saves by extending the overpayment is a scary thought, especially since he'll likely shoot for at least a three-year deal.
Re-signing Capps to a multi-year deal would be the worst possible outcome. Letting him walk as a free agent and collecting draft picks would be nice, but that would require an arbitration offer first and Capps could accept and force them to pay around $9 million for 2012. Paying him $9 million for one year is preferable to paying him $25 million for three years, but getting some value for Capps via trade is the best idea. Do the Nationals need a "proven closer"?
Joe Nathan: If he'd come back strong from elbow surgery Nathan might be a prime target for contending teams looking for bullpen help, but his struggles combined with an $11.25 million salary and $2 million buyout on a $12.5 million team option for 2012 makes that a long shot. Even if Nathan puts together an impressive six-week stretch the Twins would probably have to eat nearly all of that money just to move him for a mid-level prospect.