December 12, 2011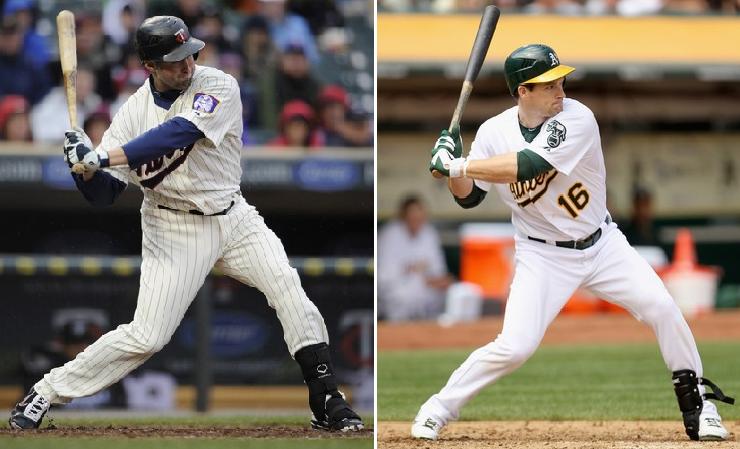 Nearly a week ago the Twins made Michael Cuddyer a three-year contract offer believed to be worth $25 million, and depending on which reports you choose to trust he's either holding out for more money to re-sign or hoping another teams steps forward with a similar offer because all things being relatively equal he'd rather not return to Minnesota. Or maybe he's just been too busy with newborn twin daughters to make a decision.
Whatever the case, the wisdom of re-signing Cuddyer involves factors that go beyond his age, performance, and salary. For one thing, if Cuddyer signs elsewhere the Twins would receive a first-round pick and supplemental first-round pick as compensation, which studies have shown is a combination worth approximately $5 million. That type of value (and two quality prospects) shouldn't be brushed aside, particularly for a team whose farm system has slumped of late.
Replacing his right-handed bat in the middle of a lefty-dominant lineup is also an issue, but the Twins have reportedly been preparing for that possibility by reaching out to free agent corner outfielder Josh Willingham. By choice or not, if the Twins were to let Cuddyer walk and sign Willingham to replace him they'd gain two valuable draft picks as part of the switch and, based on recent speculation about Willingham's likely asking price, might even save some money.
On the most basic level the question about re-signing Cuddyer is whether he'll be worth $25 million for the next three seasons, but on a deeper level the question should be whether he's more valuable than Willingham and two picks (and possibly some extra cash too). Not only is that a tough case to make, there might be a stronger argument for Willingham simply being a better player than Cuddyer even before factoring in the draft picks or money.
Cuddyer and Willingham are both 33-year-old corner outfielders with poor range, but Cuddyer has a better arm and offers more versatility defensively. This year Cuddyer hit .284/.346/.459 with 20 homers in 139 games for the Twins and Willingham hit .246/.332/.477 with 29 homers in 136 games for the A's. Combined during the past three seasons Cuddyer hit .276/.341/.465 and Willingham hit .257/.360/.479. Here are their year-by-year and 2009-2011 numbers:
2011            AVG      OBP      SLG      OPS     OPS+
Cuddyer        .284     .346     .459     .805     121
Willingham     .246     .332     .477     .810     121
2010            AVG      OBP      SLG      OPS     OPS+
Cuddyer        .271     .336     .417     .753     107
Willingham     .268     .389     .459     .848     129
2009            AVG      OBP      SLG      OPS     OPS+
Cuddyer        .276     .342     .520     .862     124
Willingham     .260     .367     .496     .863     127
2009-2011       AVG      OBP      SLG      OPS     OPS+
Cuddyer        .276     .341     .465     .806     117
Willingham     .257     .360     .479     .839     125
Cuddyer has consistently posted a higher batting average than Willingham, but the superior overall production has typically come from Willingham because he offers more power and plate discipline. However you slice it they're extremely similar players in terms of age, handedness, skill set, and performance, with Cuddyer likely holding a slight edge defensively and Willingham holding a slight edge offensively.
Given all those similarities I'm willing to believe the Twins would be better off sticking with the guy they know and clearly love, but there's a huge difference between preferring Cuddyer to Willingham and preferring Cuddyer to Willingham, two high picks worth millions of dollars, and perhaps some extra money. Subjectively the Cuddyer decision is no doubt very tough for the Twins, but objectively it's even tougher to argue that Willingham wouldn't be a better option.