December 16, 2011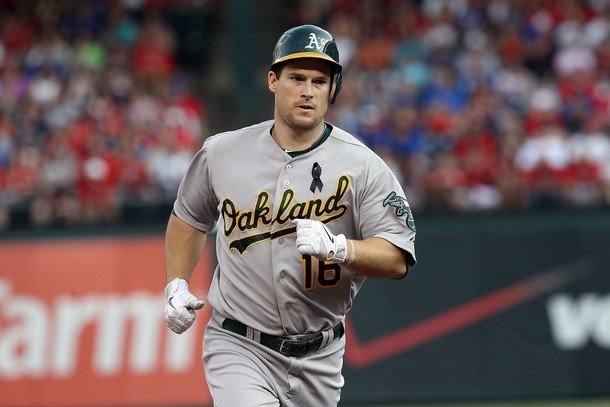 With their three-year, $25 million offer to Michael Cuddyer on the table for almost two weeks and no resolution in sight the Twins decided to move on, replacing his right-handed bat in the middle of their lineup by signing Josh Willingham to a three-year, $21 million deal. Cuddyer then signed with Colorado for three years and $31.5 million, so by swapping 33-year-olds the Twins save $10 million, get two draft picks, and maybe even wind up with the superior player.
At a minimum Willingham is the superior hitter, offsetting lower batting averages than Cuddyer by offering considerably more power and plate discipline. This year their overall production was nearly identical, as Cuddyer hit .284/.346/.459 with 20 homers and an .805 OPS in 139 games and Willingham hit .246/.332/.477 with 29 homers and an .810 OPS in 136 games. However, in 2010 and cumulatively during the past three seasons Willingham's edge over Cuddyer is clear:
2011            AVG      OBP      SLG      OPS     OPS+
Cuddyer        .284     .346     .459     .805     121
Willingham     .246     .332     .477     .810     121

2010            AVG      OBP      SLG      OPS     OPS+
Cuddyer        .271     .336     .417     .753     107
Willingham     .268     .389     .459     .848     129

2009            AVG      OBP      SLG      OPS     OPS+
Cuddyer        .276     .342     .520     .862     124
Willingham     .260     .367     .496     .863     127

2009-2011       AVG      OBP      SLG      OPS     OPS+
Cuddyer        .276     .341     .465     .806     117
Willingham     .257     .360     .479     .839     125
That certainly isn't a massive difference, but during the past three seasons Willingham topped Cuddyer by around 20 points of on-base percentage and 15 points of slugging percentage, all while playing in pitcher-friendly ballparks and grounding into one-third as many double plays. Willingham has been more consistent as well, posting an OPS above .800 in each of his six full seasons in the majors while Cuddyer cracked an .800 OPS three times in eight full seasons.
Willingham has also displayed a less extreme platoon split than Cuddyer, who often struggled against right-handed pitching. Willingham hasn't crushed left-handed pitching quite as well as Cuddyer, but hit a robust .249/.368/.514 off lefties from 2009-2011 and also hit .259/.358/.466 off righties. By comparison Cuddyer hit just .267/.320/.424 off righties from 2009-2011, which is below average for a corner outfielder. Cuddyer crushes lefties, but Willingham hits everyone.
He's one of MLB's most powerful right-handed bats, averaging 27 homers and 32 doubles per 550 at-bats for his career. Among all right-handed hitters with 1,500 plate appearances since 2009 he ranks 11th in Isolated Power, sandwiched between Alex Rodriguez and Matt Kemp, and his adjusted OPS+ ranks 16th. And as Parker Hageman at Over The Baggy pointed out in an analysis of Willingham's swing, his dead-pull approach should be an ideal fit in Target Field.
Defense is a different story, as Willingham is a poor left fielder with limited experience in right field and little action at first base since the minors. Ultimate Zone Rating pegs him as 6.7 runs below average per 150 games in left field since 2009 and his numbers in right field are similar. Ideally he'd be a designated hitter and that may be an option at times, but it sounds like the Twins want Willingham to replace Cuddyer in right field.
That won't be pretty, but neither were Cuddyer's numbers in right field. Ultimate Zone Rating shows Cuddyer as 10.5 runs below average per 150 games in right field since 2009 even with his strong arm factored in. Cuddyer also has experience at first base and can be an emergency option at second base and third base, so he has considerably more versatility than Willingham, but in terms of simply turning fly balls into outs they've been similarly bad.
As a walks-and-power, fly ball-hitting slugger with poor batting averages, big strikeout totals, and little range Willingham is an obvious departure from the typical Twins mold. He's also the most expensive free agent signing in Twins history, although that isn't saying a whole lot for a team that had never dropped even $10 million on an outside free agent. Across baseball $21 million over three years won't rank among the dozen biggest contracts of the offseason.
And while a 33-year-old is at risk for decline Willingham has yet to provide less than $7 million worth of value in six years as a big leaguer, with Fan Graphs pegging his all-around production at $11 million per 140 games. That includes valuations of $11.5 million, $12.4 million, and $9.4 million during the past three seasons, so even if Willingham slips a bit in his mid-30s the Twins should get solid value in the form of a skill set they've struggled to develop internally.
Willingham has generally been a better player than Cuddyer, besting him in metrics like Wins Above Replacement, but they're very similar and close enough in value that an argument can certainly be made for preferring Cuddyer, as the Twins know what they're getting and clearly loved him on the field and in the clubhouse. However, factoring in the money saved and draft picks gained makes it much tougher to justify a preference for Cuddyer over Willingham.
No picks were lost to sign Willingham, but the Twins get two picks for losing Cuddyer. Because the Rockies went 73-89 in 2011 the compensation for Cuddyer isn't as strong as if he'd signed with a winning team, but the Twins get two of the top 70 picks in June's draft and can add a pair of quality prospects to a farm system in need of help. Based on draft studies those two picks project to be worth $3-5 million and then there's the $10 million saved in salary.
Cuddyer was the Twins' first-round pick in 1997, worked his way through the minors to debut in 2001, and leaves as one of the best, longest-tenured, and most-beloved players in team history. Keeping him around would've been nice, but it's unclear if Cuddyer wanted to remain in Minnesota and ultimately the Twins were able to replace him with a similar and arguably superior player for $10 million less while adding two valuable picks. They made the right call.