August 9, 2012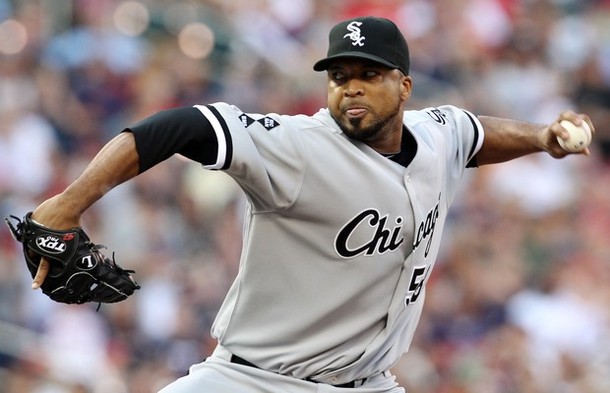 Last year's July 31 trade deadline came and went without the Twins making a deal, although on August 15 they sent Delmon Young to the Tigers for minor leaguers Lester Oliveros and Cole Nelson. This year they pulled the trigger on trading Francisco Liriano two days before the deadline, acquiring marginal prospects Eduardo Escobar and Pedro Hernandez from the White Sox, and then chose not to make further moves (except later dumping Danny Valencia).
Rarely do struggling teams avoid trading any veterans for long-term help, yet in back-to-back seasons the Twins reached the July 31 deadline with one of MLB's worst records and failed to acquire a single quality prospect. Last year's inactivity stemmed from the Twins misguidedly still believing they had a chance to get into contention, plus the knowledge that they were in line for draft pick compensation for impending free agents Michael Cuddyer and Jason Kubel.
This season there were no such illusions of contending, but Liriano was their only impending free agent with any sort of trade value and the Twins felt the time wasn't right to deal players signed beyond 2012. It's unclear whether that means the Twins felt the time wasn't right because those players are part of the team's intended plan to contend in 2013 or because they simply hope to get more value for them this offseason, but either way they stood pat.
Aiming to contend in 2013 or waiting until the offseason to deal veterans lead to the same thing, which is not trading Josh Willingham, Denard Span, Justin Morneau, Jared Burton, and others by July 31, but the long-term impact of those scenarios are very different. If they held onto veterans believing they're close to consistently contending again that's "optimistic" without plans to add lots of free agent rotation help and further delays a much-needed rebuild.
However, if the Twins held onto veterans believing that players signed beyond the current season will have a stronger trade market in November than in July that's a calculated risk and certainly defensible. Morneau and Burton are both under team control for next season, Willingham is signed through 2014, and Span's contract runs through 2015, so not trading them by July 31 doesn't rule out eventually trading them.
Terry Ryan and company need to be right about that, of course, and there's definitely reason to be skeptical of Willingham or Burton ever having more trade value than they do right now. And if any team was offering to absorb Morneau's entire $14 million salary for next season and give the Twins any sort of quality prospect, that's a move worth jumping on immediately. Still, in theory at least there was no rush to part with players under team control past this season.
Ultimately it comes down to having faith in Ryan and the front office, first to realize the focus should be on finding young talent rather than trying to contend in 2013 and then to maximize their returns from trading the few veterans with value to other teams. If you have faith, the Twins' trade deadline inactivity shouldn't be troubling. If you don't have faith, the Twins missed an immediate opportunity to restock the farm system and dive headfirst into rebuilding mode.
This week's blog content is sponsored by DiamondCentric's new "Walks Will Haunt" t-shirt, which looks good on any Twins fan. Please support them for supporting AG.com.