January 28, 2013
This week's "Gleeman and The Geek" episode was recorded at the Metrodome during Twins Fest with Twins president Dave St. Peter as special guest, and topics included unspent payroll room, revenue sharing, attendance and season ticket renewals, television contracts, the joys of Twitter, Aaron Hicks' timeline, the future of Twins Fest, why John Bonnes owes me $20 for a ruptured spleen, going back to school, breathalyzers, and Delmon Young's be-less-fat clause.
Gleeman and The Geek: Episode 78
In addition to the direct download link above you can also subscribe to the podcast via iTunes.
---
Some pictures from Twins Fest and the post-Twins Fest get-together at Hubert's. First, my view entering Twins Fest for the first time since 1995: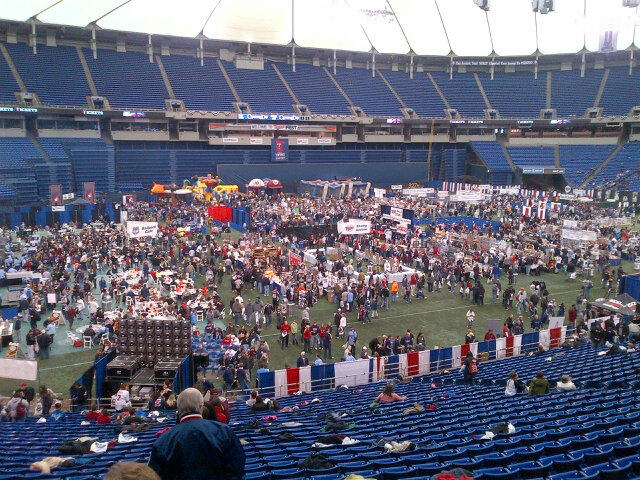 Podcasting from the Metrodome seats before interviewing St. Peter: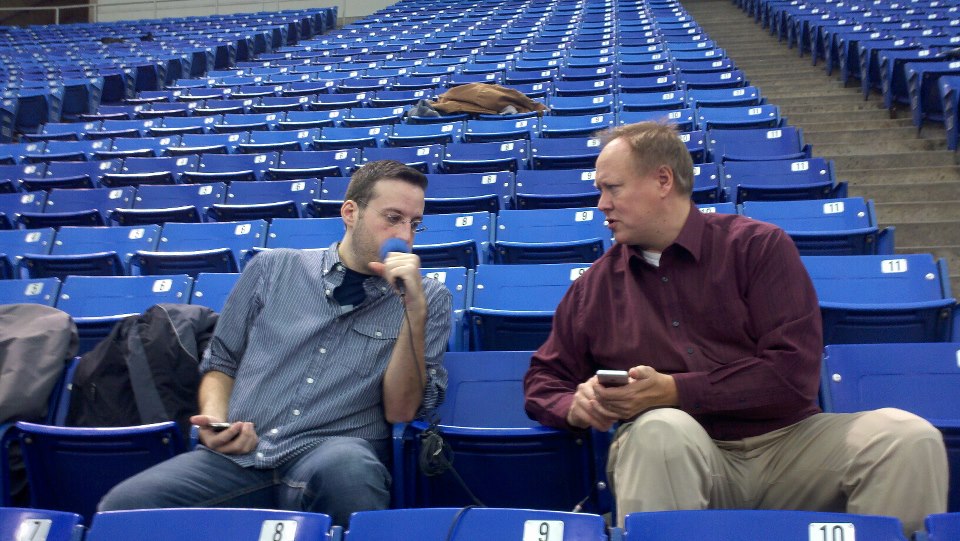 Bonnes bartending at Hubert's: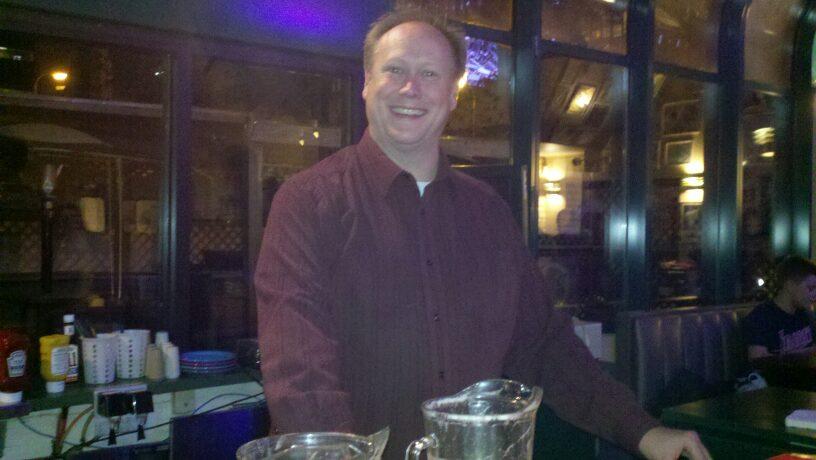 Some of the crowd at Hubert's, including me and (if you look closely) Seth Stohs of Twins Daily and Phil Miller of the Minneapolis Star Tribune: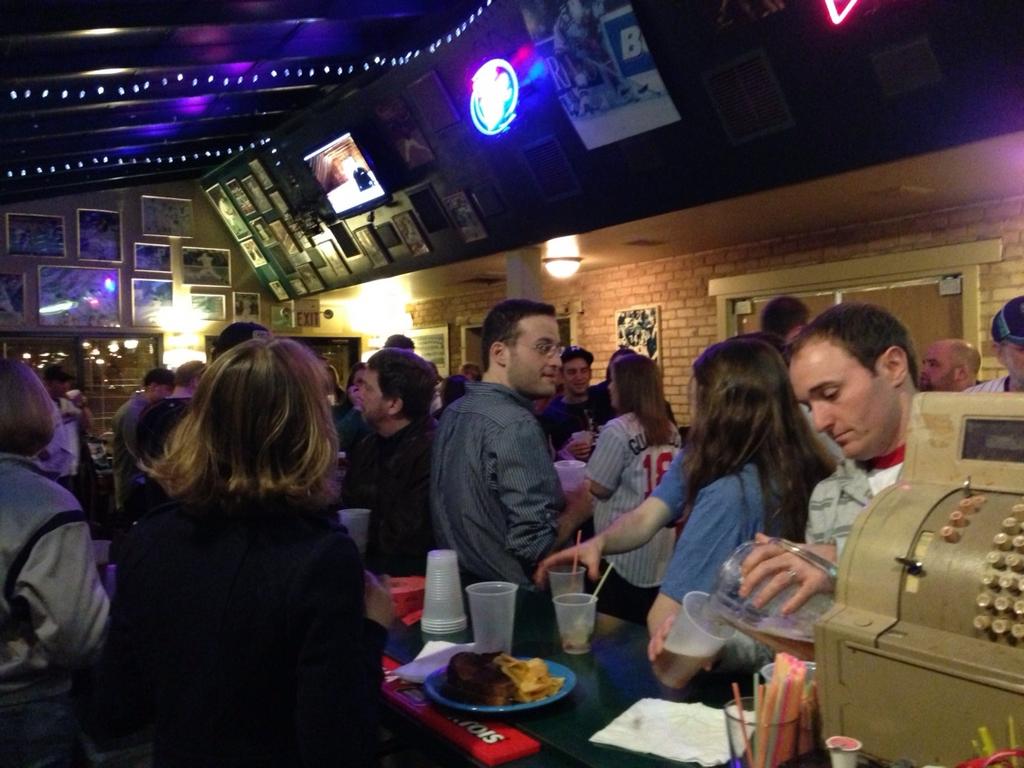 Also there but not pictured: Rhett Bollinger, Joe Schmit, Darren Wolfson, Parker Hageman, Nick Nelson, Randball's Stu, Jon Marthaler, David Temple, Mike Bates, Bill Parker, Cody Christie, Official Couple of "Gleeman and The Geek" Joe and Kate, and 75-100 other people. Thanks to everyone who came to the get-together. It was an amazing turnout and a great time, so we'll definitely plan more events soon.
This week's blog content is sponsored by Peter David Benson's book "All Babies Suck," which is available on Amazon.com as a free Kindle download. Please support him for supporting AG.com.