February 18, 2013
Topics for this week's "Gleeman and The Geek" episode included the Twins signing Rafael Perez, which arms will be healthy, stuffing seven relievers into two bullpen spots, how much a person is allowed to like Brian Dozier, ornery insomnia, casting CSI:GATG, why Joe Benson should be left-handed, unprofessional bathroom breaks, Liam Hendriks vs. Kyle Gibson, snowshoes and the Vinland Center's "winter walkabout," and the importance of spring training.
Gleeman and The Geek: Episode 81
In addition to the direct download link above you can also subscribe to the podcast via iTunes.
Our podcasting setup at Rye Deli in Uptown last night: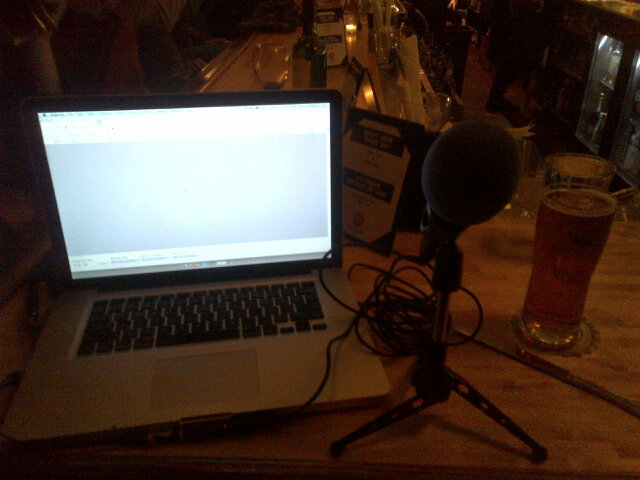 ---
This week's blog content is sponsored by Rotoworld's annual "Fantasy Baseball Draft Guide," which is available in both magazine and online versions. Please support them for supporting AG.com.