May 27, 2013
Topics for this week's "Gleeman and The Geek" episode included the Twins' free fall amid tons of roster changes, sending down Oswaldo Arcia, not calling up Kyle Gibson, losing Joe Benson on waivers, options for the No. 4 pick in the draft with special guest Jeremy Nygaard of Twins Daily, what happened to Justin Morneau's power, how the rotation got even worse, the size of Seth Stohs' head, Chris Parmelee in center field, and meeting listeners at the Apple Store.
Gleeman and The Geek: Episode 95
In addition to the direct download link above you can also subscribe to the podcast via iTunes.
Obligatory picture of us in the studio: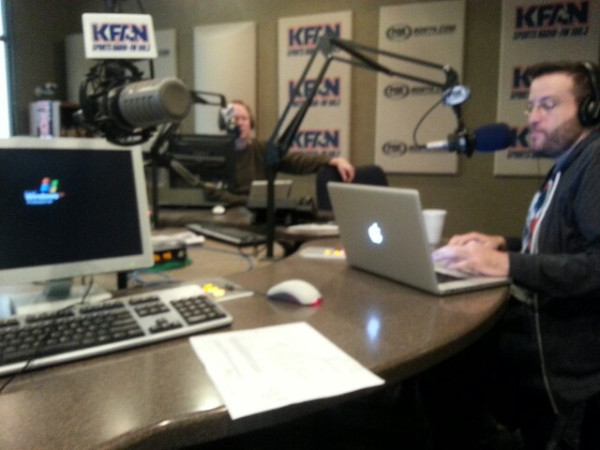 ---
This week's blog content is sponsored by Ticket King, a local ticket broker that doesn't charge check-out fees, offers in-store pickup, and specializes in Twins tickets. Please support them for supporting AG.com.