July 8, 2013
Topics for this week's "Gleeman and The Geek" episode included falling out of love with this year's Twins team, Josh Willingham's frustrating injury situation, Aaron Hicks' return, cutting bait on P.J. Walters, Jared Burton and the bullpen imploding, Brian Dozier showing signs of life, John Bonnes' motorcycle-related idiocy, million-dollar teenagers, and which of the seven former Twins who made the All-Star team were mistakes.
Gleeman and The Geek: Episode 101
In addition to the direct download link above you can also subscribe to the podcast via iTunes.
Here's a picture of what it looks like in the KFAN studio about 30 seconds before the show starts: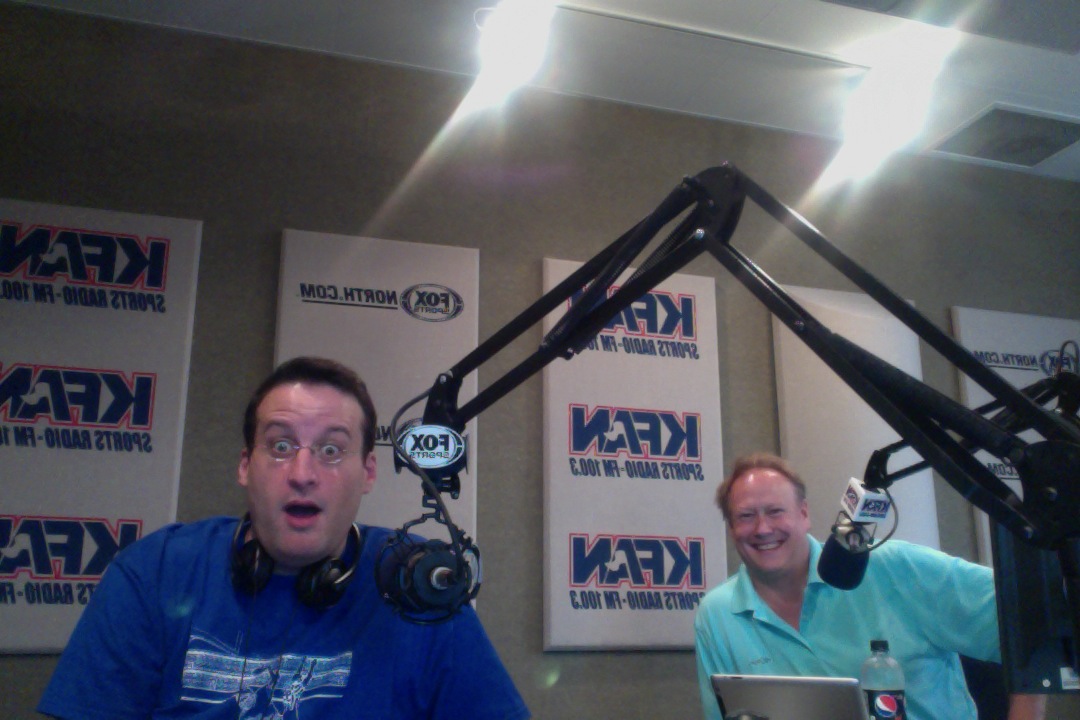 And here's a picture of Bonnes jump-starting his motorcycle after the show: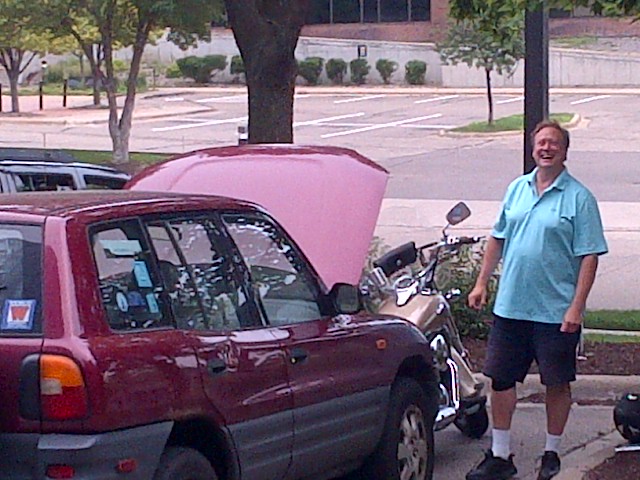 ---
This week's blog content is sponsored by Curt's Salsa, a locally owned salsa company that believes in fresh ingredients and rooting for the little guy. Please support them for supporting AG.com.