October 9, 2013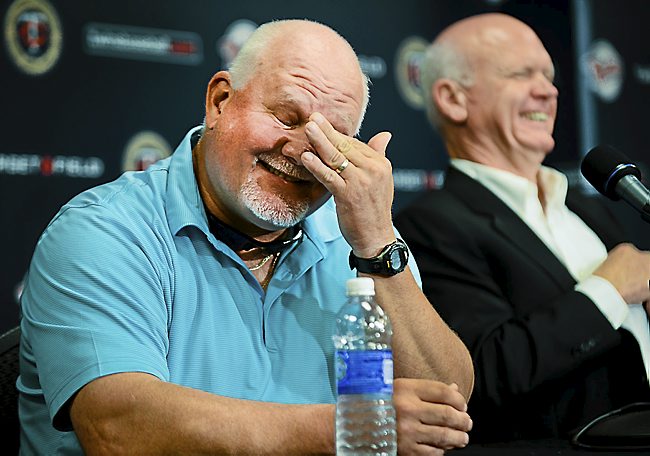 During their final season at the Metrodome in 2009 the Twins had a payroll of $65 million. Their spending rose to $98 million in 2010 as they moved into Target Field and then increased again to a franchise-record $113 million in 2011, but the payroll declined to $100 million in 2012 and fell even further to $82 million this year. And now, unless the Twins do some unexpected free agent shopping this winter, their 2014 payroll could resemble those final Metrodome days.
Heading into the offseason the Twins have just six players with locked-in contracts for 2014:
Joe Mauer          $23.0 million
Josh Willingham     $7.0 million
Kevin Correia       $5.5 million
Glen Perkins        $4.0 million
Ryan Doumit         $3.5 million
Jared Burton        $3.3 million

TOTAL              $46.3 million
In addition to six players with locked-in salaries totaling $46.3 million there are also three players eligible for more than the minimum salary via arbitration, with the following rough estimates:
Brian Duensing      $2.0 million
Trevor Plouffe      $1.5 million
Anthony Swarzak     $1.2 million

TOTAL               $4.7 million
None of the three arbitration-eligible players are in any danger of costing big money for 2014, but the Twins could non-tender them to avoid handing out modest raises (which they already did with Josh Roenicke). If all three are tendered 2014 contracts the Twins' total payroll commitment would be around $51 million. Toss in the required $500,000 minimum salary for the remaining spots and the baseline for a 25-man roster would be approximately $59 million.
Since spending $113 million in 2011 the Twins sliced $13 million off their payroll for 2012 and another $18 million off their payroll for 2013. And this offseason they'll need to add at least $23 million in new contracts just to avoid lowering the payroll again. To get back to their 2011 payroll they'd have to add $54 million this winter, which ... well, sadly that notion actually seems sort of absurd at this point. (Also absurd: Grousing about Joe Mauer's salary limiting them.)
Revenue is skyrocketing across MLB, with huge lump sums going to every team before a game is played thanks to national television and internet contracts, and the Twins enter the offseason with plenty of money to spend and plenty of roster flexibility. And coming off three consecutive 95-loss seasons there's no shortage of obvious weaknesses to address. Will they actually spend significant money? Early indications from Terry Ryan suggest they won't, which isn't surprising.
Josh Willingham's three-year, $21 million deal is the largest free agent contract in Twins history. To put that in some context, last offseason alone 17 free agents signed deals for more than $21 million. There's no doubt that Ryan would prefer improving via trades rather than free agency and perhaps he has plans to add salary that way, but in the meantime the Twins have gradually gone back to Metrodome-style spending while the rest of baseball goes the opposite way.
---
Interested in sponsoring a week of AG.com and advertising your product, service, local business, or website directly to thousands of readers each day? Click here for details.