December 2, 2013
Topics for this week's "Gleeman and The Geek" episode included the Twins signing Ricky Nolasco and Phil Hughes for a combined $73 million, a possible A.J. Pierzynski reunion, what the rotation might look like in 2016, how to have a successful first date, rooting against Mike Pelfrey's return, recapping Thanksgiving, secondary stats versus ERA, ranking the best brunch options, mailbag questions from listeners, wearing cardigan sweaters, and crying at Stella's.
Gleeman and The Geek: Episode 122
In addition to the direct download link above you can also subscribe to the podcast via iTunes.
Here's our podcast setup at Rye Deli, including my potato latke: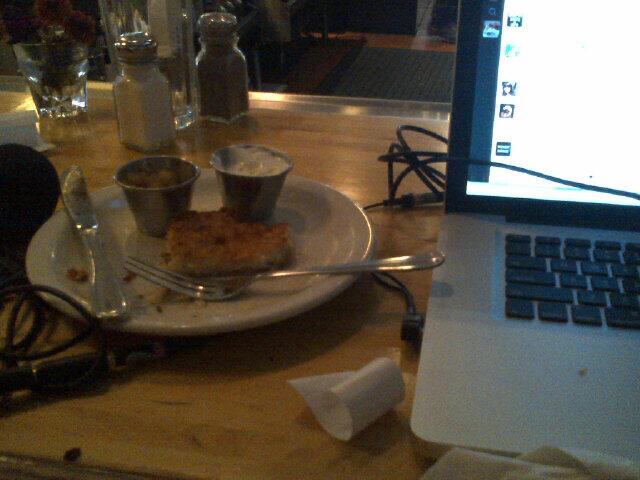 ---
Interested in sponsoring a week of AG.com and advertising your product, service, local business, or website directly to thousands of readers each day? Click here for details.