January 27, 2014
This week's "Gleeman and The Geek" episode was recorded live in front of a 300-person audience at Twins Daily's inaugural "Winter Meltdown" event, featuring special guests Twins president Dave St. Peter, former Cy Young runner-up Scott Erickson, and Miguel Sano documentary filmmaker Jon Paley, along with appearances by Parker Hageman and Seth Stohs. Listen as St. Peter gets laughs at my expense and Erickson wows the crowd with his handsomeness.
Gleeman and The Geek: Episode 130
In addition to the direct download link above you can also subscribe to the podcast via iTunes.
Mid-interview with St. Peter: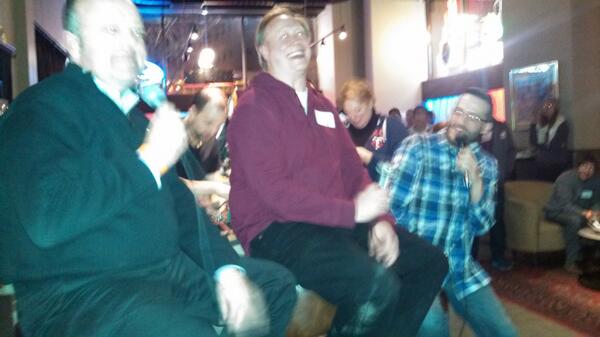 Posing with my mom's all-time favorite baseball player: