April 21, 2014
This week's "Gleeman and The Geek" episode featured guest co-host Parker Hageman and topics included the Twins' surprisingly good offense and unsurprisingly bad pitching, claiming Sam Fuld off waivers, Kyle Gibson's upside, Jason Bartlett's retirement, Aaron Hicks running out of time, winning awards from City Pages, what to make of Phil Hughes and Ricky Nolasco, dating your sister, new podcasts to try, Uber adventures, and blindfolding women on Hennepin Avenue.
Gleeman and The Geek: Episode 142
In addition to the direct download link above you can also subscribe to the podcast via iTunes.
My view moments before the show started (our producer Kate Butler would later admit, on the air, that she wasn't listening to the show):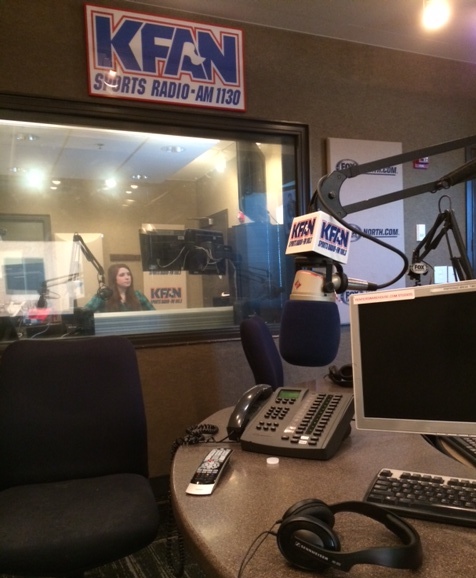 ---
This week's blog content is sponsored by Fan HQ at Ridgedale Mall, which will be hosting an autograph and meet-and-greet session with former Twins closer Joe Nathan on April 26. Please support them for supporting AG.com.