September 1, 2014
This week's "Gleeman and The Geek" episode was recorded live in front of an audience from the KFAN booth at the Minnesota State Fair.
Gleeman and The Geek: Episode 160
In addition to the direct download link above you can also subscribe to the podcast via iTunes.
Here's what we looked like during the show: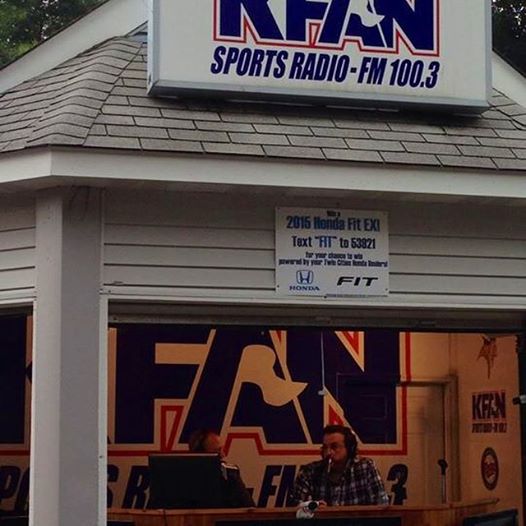 ---
This week's blog content is sponsored by Uber, which is offering a free ride to first-time users who sign up with the promo code "UberGleeman."