January 21, 2015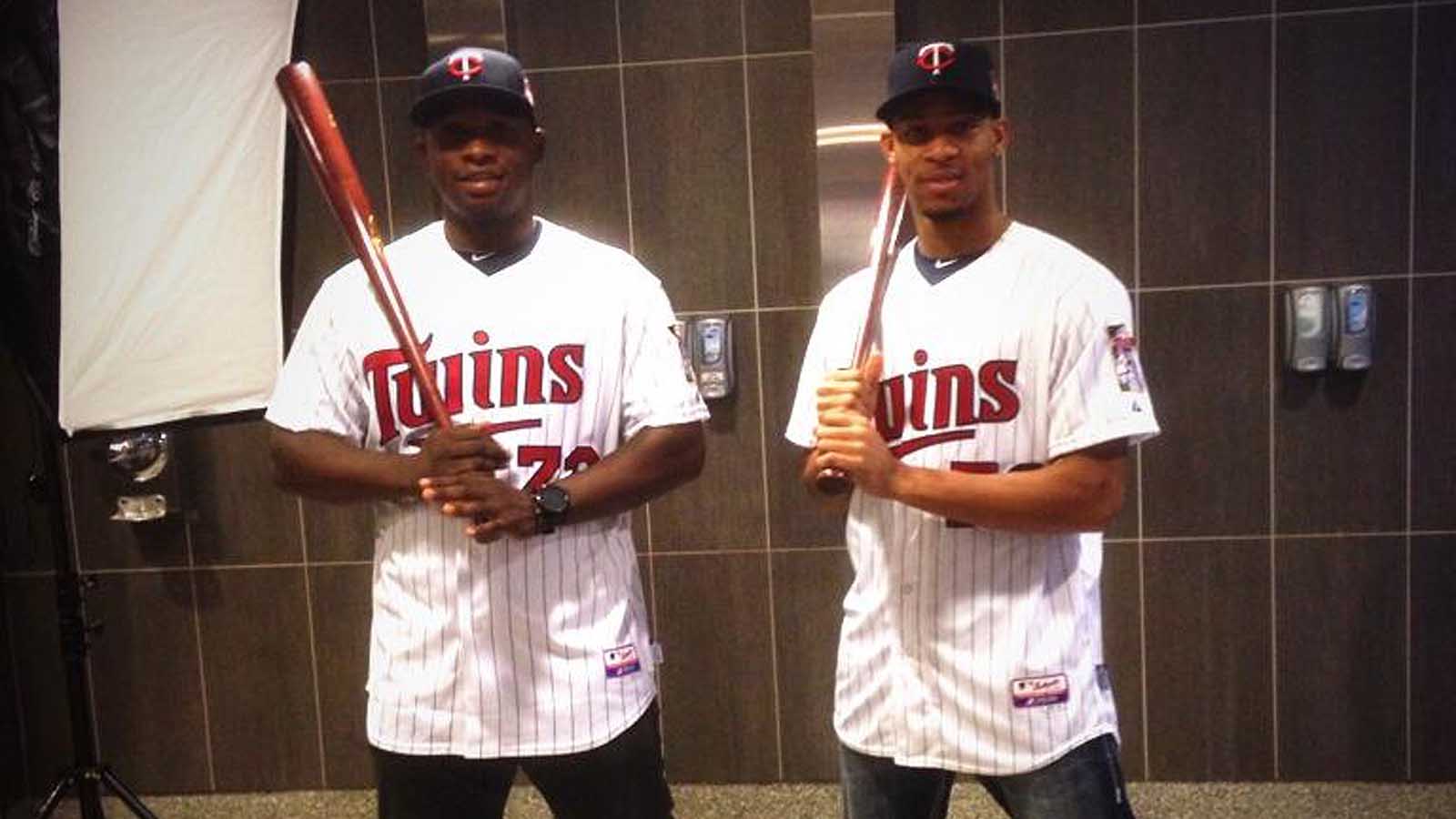 Dan Szymborski of ESPN and FanGraphs has a projection system called ZiPS that is consistently among the best and most detailed around. As discussed on this week's "Gleeman and The Geek" episode, he published the Twins' projections for 2015 and ... well, it ain't pretty. I'm sure most fans will focus on that, because the thing about projections is that every year every team's fan base thinks they're too low. Doubly so in this case, since ZiPS thinks very little of the Twins.
But here's the thing: Who really cares about the 2015 projections? Certainly everyone wants to see the Twins show significant improvement on the way to hopefully avoiding a fifth consecutive 90-loss season and maybe even approaching a .500 record. But in the grand scheme of things it matters little whether the Twins win 72 games or 78 games in 2015. They're unlikely to be a very good team, may continue to be a very bad team, and remain focused on rebuilding.
It'd be nice if ZiPS (or other projection systems) pegged Brian Dozier for an .800 OPS instead of a .720 OPS or had more faith in Ervin Santana being worth a $55 million investment or thought Torii Hunter was worth any kind of investment, but the numbers are the numbers and even an optimistic set of 2015 projections would probably have the Twins looking like at best an 80-win team. And deep down most fans presumably knew that, with or without the projections.
What matters more in the big picture is how their young talent develops and within the ugly 2015 projections there are actually positive signs. For instance, even after missing all of last season following elbow surgery Miguel Sano is projected to hit .218/.288/.441 if he reaches the majors. Obviously the batting average and on-base percentage stink, but a .441 slugging percentage and .223 isolated power for a 22-year-old prospect coming off a lost season is extremely promising.
Here's a list of every 22-year-old to surpass a .425 slugging percentage and .200 isolated power since 2010: Mike Trout, Yasiel Puig, Giancarlo Stanton, Jason Heyward. That's it. That's the entire list. Sano has played a grand total of 67 games above Single-A and played zero games last season, yet ZiPS still thinks he has that kind of elite power potential at a time when power is down across baseball.
ZiPS projects Byron Buxton to hit .251/.315/.386 if he reaches the majors in 2015. Those aren't eye-popping numbers until you consider he's a 21-year-old center fielder with exactly one career game above Single-A and, like Sano, injuries wrecked his 2014. Or, put another way, if Buxton is called up to the Twins this season and hits .251/.315/.386 everyone should be thrilled because 21-year-old center fielders who hit .251/.315/.386 usually become stars.
According to ZiPS' projections for the overall offensive levels in MLB for 2015 a .251/.315/.386 line translates to an adjusted OPS+ of 95. Here's a list of every 21-year-old center fielder to top an adjusted OPS+ of 90 since 1980: Mike Trout, Rocco Baldelli, Andruw Jones, Ken Griffey Jr., Barry Bonds. So that's two inner-circle Hall of Famers, one near Hall of Famer, the current best player in the world, and a good player whose career was derailed by health problems.
Sano and Buxton need to get healthy, stay healthy, and pick up developmentally where things left off for any of it to matter, but if their big-league careers start the way ZiPS projects the Twins will have accomplished something in 2015 no matter the standings. Quibbling with projections is fine and comes with the territory of being a fan, but the numbers simply represent the team's current lack of high-end talent. And those same projections suggest that's about to change soon.
---
For a lengthy, player-by-player discussion of this year's ZiPS projections for the Twins, check out this week's "Gleeman and The Geek" episode.