February 9, 2015
Topics for this week's "Gleeman and The Geek" episode included projecting the Twins' rotation and bullpen, Parker Hageman fathering another human, whether the Twins could have and/or should have signed James Shields, getting razors delivered from Harrys.com, burning cars, betting millions on Tommy Milone, baby-making and baby-sleeping, and almost getting into a fight with a drunk guy next to us (who later fell asleep and was kicked out).
Gleeman and The Geek: Episode 180
In addition to the direct download link above you can also subscribe to the podcast via iTunes.
Note: About two-thirds through the show John Bonnes got hungry. His wife told him not to order the garlic shrimp from Stella's because he'd smell later. He ordered it, it arrived, and then before taking a bite he ordered a second one. This is a picture of him enjoying both orders at once: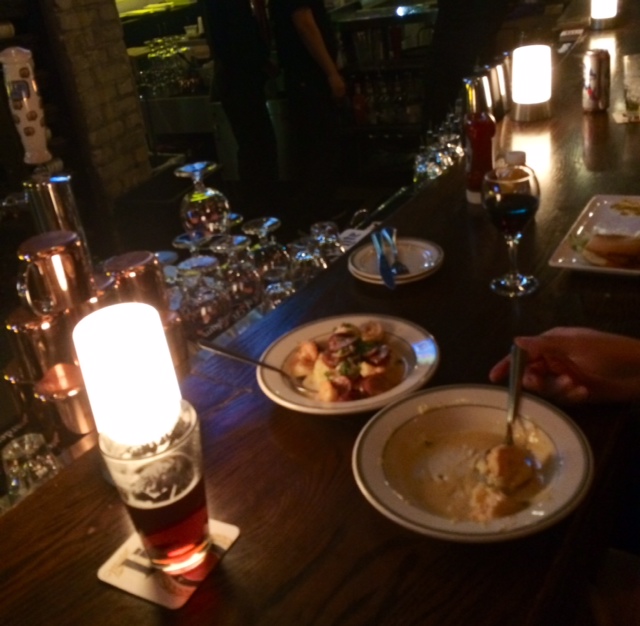 ---
This week's blog content is sponsored by Harry's Razors, where you can get discounted razors and shaving supplies delivered to your door by entering in the code "gleeman" at Harrys.com.