April 10, 2015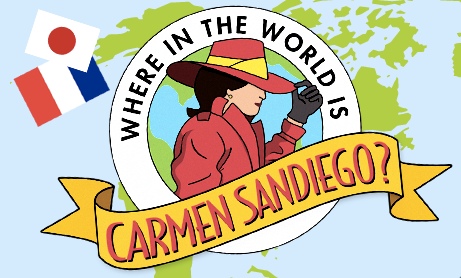 One of the ways Twins fans can attempt to avoid losing their minds during what looks likely to be a fifth straight forgettable season at Target Field is to keep tabs on what's happening down on the farm. Thanks to high draft picks and veteran-for-prospect trades the Twins have amassed one of MLB's two or three best farm systems and Rule 5 pick J.R. Graham is the lone player from my annual top-40 prospects list to crack the Twins' frustratingly veteran-filled Opening Day roster.
All of which means the Twins' minor-league rosters are jam-packed with quality prospects, so in an effort to help the daily perusal of boxscores here's a breakdown of which top-40 prospects can be found on the season-opening rosters for Triple-A Rochester, Double-A Chattanooga, Single-A Fort Myers, and Single-A Cedar Rapids. Two top-40 prospects, 19-year-old Amaurys Minier and 18-year-old Lewin Diaz, have not been assigned to full-season teams. Here's everyone else.
Rochester Red Wings, Triple-A:
 #4 Alex Meyer
#10 Eddie Rosario
#11 Trevor May
#16 Michael Tonkin
#18 Taylor Rogers
#30 Jason Wheeler
#36 Lester Oliveros
#37 Stephen Pryor
#39 Logan Darnell
#40 A.J. Achter
MLB Aaron Hicks
MLB Josmil Pinto
MLB Caleb Thielbar
MLB Ryan Pressly
Rochester's rotation features four top-40 prospects in Alex Meyer, Trevor May, Taylor Rogers, and Jason Wheeler, plus a fifth starter in Mark Hamburger who's intriguing despite being too old for prospect status at 28. Rochester's bullpen has five top-40 prospects in Michael Tonkin, Lester Oliveros, Stephen Pryor, Logan Darnell, and A.J. Achter, plus two experienced big leaguers who had strong cases to make the Twins' roster in Caleb Thielbar and Ryan Pressly.
In all 11 of the 13 pitchers on Rochester's roster are either current top-40 prospects or former top-40 prospects who've spent too much time in the majors to be considered prospects, with the lone exceptions being Hamburger and 2010 third-round draft pick Pat Dean. If you set aside Phil Hughes and Glen Perkins it's not that tough to make a case for Rochester's pitching staff--or at minimum the bullpen--having more upside than their counterparts with the Twins.
Offensively the Red Wings aren't quite as stocked with prospects, placing only Eddie Rosario in this year's top 40. However, he'll share an outfield with former top-40 regular Aaron Hicks and Rochester will use Josmil Pinto as a catcher/designated hitter. Eric Fryer, Argenis Diaz, Eric Farris, Brock Peterson, and Doug Bernier are also on the roster after all previously getting cups of coffee in the majors. Rochester is managed by former Cubs manager Mike Quade.
Chattanooga Lookouts, Double-A:
 #1 Byron Buxton
 #2 Miguel Sano
 #3 Jose Berrios
 #7 Jorge Polanco
 #9 Nick Burdi
#15 Max Kepler
#17 Adam Walker
#21 Jake Reed
#22 Travis Harrison
#23 Zack Jones
#28 Stuart Turner
#31 Tyler Duffey
#38 Levi Michael
In their first year with Chattanooga as the Double-A affiliate the Twins sent the Lookouts perhaps the most stacked collection of prospects in team history. No. 1 prospect Byron Buxton and No. 2 prospect Miguel Sano alone would be enough to make Chattanooga a prospect haven and they're joined in the lineup by six other top-40 prospects in Jorge Polanco, Max Kepler, Adam Walker, Travis Harrison, Stuart Turner, and Levi Michael.
It can't compare to that incredibly stacked lineup, but in any other circumstance the Lookouts' pitching staff would be considered loaded with prospects. No. 3 prospect Jose Berrios headlines the rotation and No. 9 prospect Nick Burdi leads the bullpen. And there are three other pitchers from the top 40 in Jake Reed, Zack Jones, and Tyler Duffey, plus former top-40 regulars Alex Wimmers and Adrian Salcedo trying to resurrect their prospect status.
Chattanooga is home to the Twins' top three prospects and five of the system's top 10 prospects, including an MLB-wide top-three prospect in Buxton, a second consensus top-20 prospect in Sano, and a third consensus top-50 prospect in Berrios. In all the Lookouts have 13 prospects in the top 40, including 10 of the top 25. Oh, and if that wasn't enough to make keeping tabs on their games interesting Chattanooga is managed by Doug Mientkiewicz.
Fort Myers Miracle, Single-A:
 #5 Kohl Stewart
#19 Chin-Wei Hu
#24 Mitch Garver
#25 Aaron Slegers
#27 Brandon Peterson
#34 Ryan Eades
Fort Myers' roster is a barren prospect wasteland compared to Rochester and Chattanooga, but it will be home to the No. 4 pick in last year's draft, right-hander Kohl Stewart, who ranks as the Twins' fifth-best prospect and would be the top prospect in several organizations. Fellow top-40 prospects Chih-Wei Hu, Aaron Slegers, and Ryan Eades join him in the rotation and will throw to a top-40 prospect in catcher Mitch Garver. For a typical Single-A team this is lots of talent.
Cedar Rapids Kernels, Single-A:
 #6 Nick Gordon
 #8 Lewis Thorpe
#12 Stephen Gonsalves
#14 Michael Cederoth
#26 Max Murphy
#32 Sam Clay
#33 Tanner English
Cedar Rapids has another well-stocked collection of prospects, although instead of beginning his season in the Kernels' rotation No. 8 prospect Lewis Thorpe will miss the entire season following Tommy John elbow surgery. Even without Thorpe the rotation includes a pair of top-15 prospects in Stephen Gonsalves and Michael Cederoth, plus last year's fourth-round draft pick Sam Clay in the bullpen and several top-40 near misses in assorted roles.
The headliner at Cedar Rapids is the No. 5 pick in last year's draft, shortstop Nick Gordon, and Cedar Rapids' outfield has a pair of intriguing top-40 prospects who're coming off excellent 2014 pro debuts in Max Murphy and Tanner English. If the rosters weren't so stacked at Double-A and Triple-A the collection of talent playing for manager Jake Mauer at low Single-A would be getting more attention.
---
This week's blog content is sponsored by Uber, which is offering a free ride to first-time users who sign up with the promo code "UberGleeman."