May 21, 2015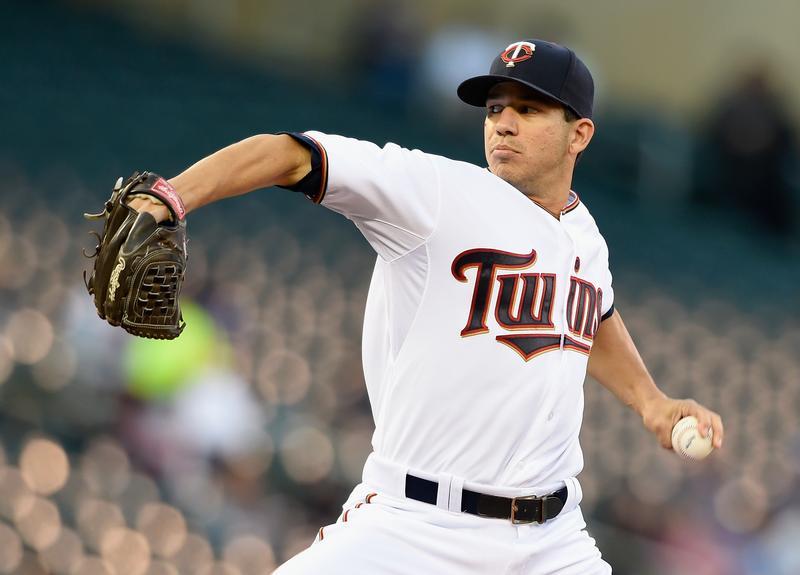 For the second season in a row Tommy Milone got demoted to Triple-A despite being at an age, experience, and performance level where players rarely get sent to the minors. Last season he had a 3.55 ERA through 16 starts in early July when the A's demoted him to Triple-A and later traded Milone to the Twins for Sam Fuld. This season the demotion to Triple-A came after four starts, as the Twins bumped him from the rotation for Trevor May despite a $2.8 million salary.
Milone is 28 years old with a 4.02 ERA in 513 innings as a major leaguer. His raw numbers have been helped by calling Oakland's pitcher-friendly ballpark home for most of that time, but Milone has proven to be a useful back-of-the-rotation starter and certainly deserves to be in the majors. However, the A's last year and the Twins this year found themselves with a rotation logjam and Milone's lack of velocity and upside helped him draw the short straw.
Last year Milone pitched poorly following his demotion to Triple-A, but this time around he's been ridiculously good. In three starts for Rochester he's 3-0 with a 0.00 ERA, throwing 23 consecutive scoreless innings. That includes back-to-back starts in which he threw eight shutout innings with 12 strikeouts and zero walks on May 13 and threw a complete-game shutout with 13 strikeouts and zero walks Monday. Seriously. Milone did that.
Pounding the strike zone against Triple-A hitters isn't surprising, because Milone did that back when he was a prospect coming up through the Nationals' farm system. Back in 2011, when he was 24 years old, Milone posted a 155/16 K/BB ratio in 148 innings at Triple-A, which is what convinced an MLB team to call up a diminutive left-hander with a mid-80s fastball. For his career Milone has started 34 games at Triple-A with a 3.04 ERA and 223/30 K/BB ratio in 210 innings.
Milone is an example of why it's important to truly and fairly factor in both performance and raw stuff when evaluating pitching prospects. Based strictly on his performance in the minors, which included outstanding strikeout, walk, and home run rates, Milone would have looked like a future ace. Based strictly on his raw stuff, which included a fastball that topped out in the high-80s and no exceptional breaking ball, Milone would have looked like a Triple-A lifer.
Instead he's proven to be somewhere in between, putting together 500-plus innings as a decent fourth or fifth starter for three different teams through age 28. All of which is a long way of saying that what Milone has done at Triple-A since his demotion by the Twins is noteworthy because 23 straight shutout innings with a 33/2 K/BB ratio is always noteworthy, but he's still the same guy. Useful and deserving to be in the majors, but unlikely to be a big upgrade for the Twins.
In back-to-back Triple-A starts Milone had 12 strikeouts and 13 strikeouts, but he's never topped 10 strikeouts against an MLB lineup and has recorded six or fewer strikeouts in 77 of his 87 career starts in the majors. It's possible his dominant stretch for Rochester will convince the Twins that Milone is back on track and ready to resume being a 4.00-4.50 ERA starter, but it's also possible they still don't feel that's worth bumping anyone from the current rotation.
---
This week's blog content is sponsored by Uber, which is offering a free ride to first-time users who sign up with the promo code "UberGleeman."