June 13, 2015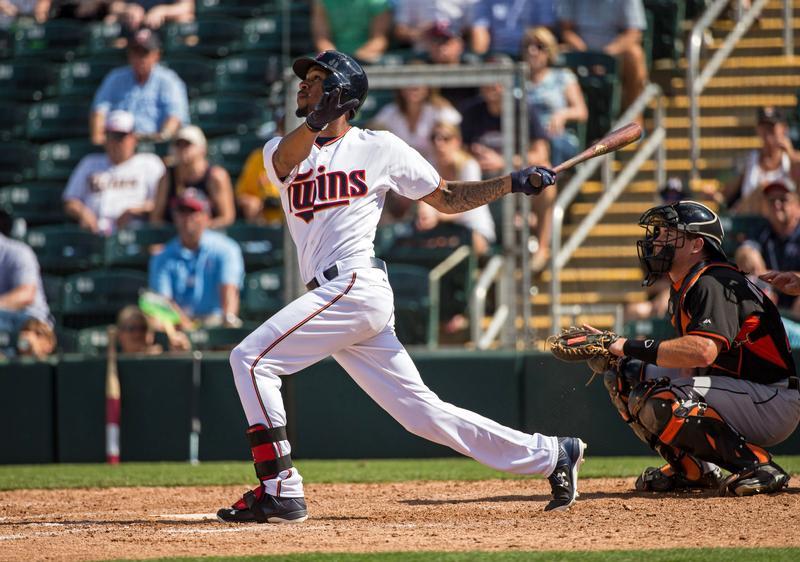 In the midst of an ugly 1-7 stretch the Twins have delivered some exciting news to their fans, calling up stud center field prospect Byron Buxton from Double-A. Buxton will make his MLB debut Sunday at 21 years and 178 days old, arriving three years and 10 days after the Twins selected him with the No. 2 overall pick in the 2012 draft out of a Georgia high school. He's the best prospect to join the Twins since Joe Mauer in 2004.
Buxton missed nearly all of last year with a pair of serious injuries, including a concussion from a nasty outfield collision that ended his season in August and kept him from playing in the Arizona Fall League. Despite the health worries and missed development time he ranked as a consensus top-three prospect across baseball, along with Kris Bryant of the Cubs and Carlos Correa of the Astros. Bryant debuted on April 17. Correa debuted on June 8. Buxton will debut on June 14.
Buxton got off to a slow start at Double-A, hitting just .180 through his first dozen games. And then he turned things around in a huge way, hitting .310 with a .379 on-base percentage and .540 slugging percentage in the next 46 games culminating with his call-up. Over that 46-game stretch, which is a little less than one-third of a full season, Buxton drew 22 walks and smacked 22 extra-base hits, including an incredible 11 triples. He also stole 18 bases in 19 tries.
Initial expectations should be held in check, because not many 21-year-olds thrive in the big leagues immediately. However, his long-term upside is almost unlimited on both sides of the ball. Buxton is one of the fastest players in baseball, with the range to be a Gold Glove-caliber center fielder, the base-stealing skills to swipe 50-plus bags at a high success rate, and the flat-out speed to turn routine ground balls into infield singles and gappers into stand-up triples.
He's still somewhat raw offensively and a high strikeout rate could keep his batting average from being great, but Buxton has drawn more walks than most toolsy high school draft picks playing against much older competition and has the power potential to develop into a middle-of-the-order bat if the Twins don't fall in love with him atop the lineup. He's a truly elite, A-plus prospect with franchise-lifting talent and if things go according to plan he'll be in the mix for MVP awards.
Giddy. Up.
---
If you want a lot more about Buxton's arrival, check out this week's "Gleeman and The Geek" episode for what was essentially 90 consecutive minutes of Buxton talk.