June 26, 2015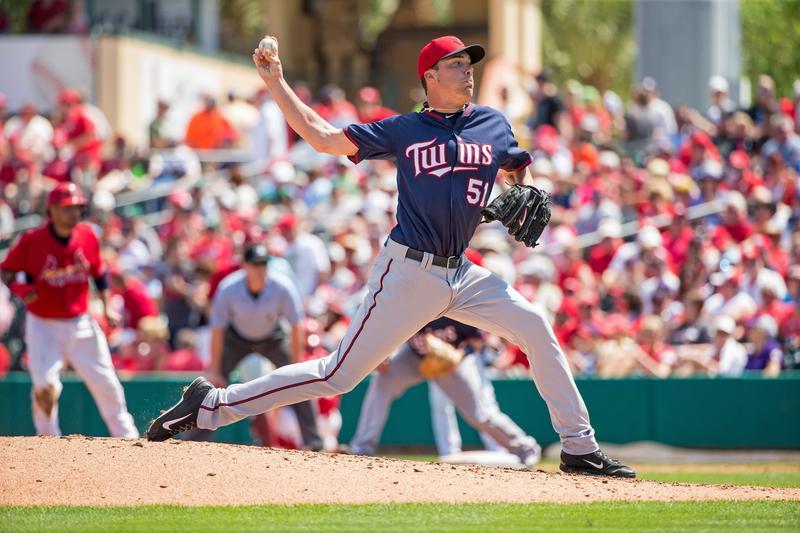 Two weeks after calling up No. 1 prospect Byron Buxton the Twins have added another top-100 prospect to the roster, promoting 6-foot-9 flame-thrower Alex Meyer from Triple-A for his MLB debut. Stalled development and ongoing control problems from a 25-year-old starter repeating Triple-A prompted the Twins to shift Meyer from the rotation to the bullpen in late May and now after dominating International League hitters for a month as a reliever he's in Minnesota.
Meyer allowed just one earned run in nine appearances as a reliever, posting a 0.53 ERA with 20 strikeouts in 17 innings while holding opponents to a .188 batting average. He walked six batters in 17 innings, so control remained an issue in the bullpen, but the Twins are hoping that Meyer working 1-2 innings at a time will allow him to take his already overpowering fastball to another level while also lessening durability concerns.
When the Twins moved Meyer to the bullpen I wrote about how there's no shame in that switch for pitching prospects, particularly since nearly every standout reliever in Twins history--including current All-Star closer Glen Perkins--was originally a starter. General manager Terry Ryan and company haven't ruled out Meyer taking another crack at starting some day, but if things go well for him initially as a reliever odds are he'll remain in the bullpen long term.
Starters typically become relievers due to a combination of control problems, durability concerns, issues with secondary offerings, and the hope that shorter stints will lead to improved raw stuff. Meyer checks all of those boxes. He walked 4.0 batters per nine innings as a starter, had minor arm injuries in each of the past two seasons, figures to benefit from focusing on his slider as the complement to his fastball, and could reach triple-digits when not trying to pace himself.
Casey Fien and Blaine Boyer have done a solid job serving as Perkins' primary setup men, but realistically they'd be better fits as middle relievers. Meyer has true late-inning potential thanks to a high-90s fastball and power slider that generated 10.5 strikeouts per nine innings at Double-A and Triple-A. No reliever with 50 innings for the Twins from 2010-2015 had an average fastball above 95 miles per hour and here are the top strikeout rates by a reliever in Twins history:
                SO/9
Joe Nathan      10.9
Pat Neshek      10.5
Tom Hall        10.1
Glen Perkins     9.4
Johan Santana    9.1
Back in November of 2012 when the Twins acquired Meyer as a 22-year-old Single-A prospect from the Nationals in a straight-up trade for center fielder Denard Span they did so hoping he'd develop into a top-of-the-rotation starter capable of giving them 180-200 innings per season. That scenario became less and less likely--and now looks like an extreme long shot--but 60-80 innings of late-inning, high-velocity, high-strikeout bullpen work would have plenty of value too.
---
For more about the call-up timetables for the Twins' top prospects check out this special midweek "Gleeman and The Geek" episode that focuses entirely on the farm system.