June 30, 2015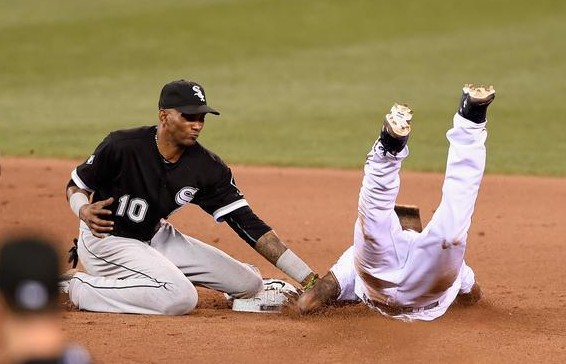 Byron Buxton is expected to miss six weeks after suffering a sprained thumb in his 10th game for the Twins, knocking out the team's best prospect less than two weeks into his MLB career and right when he'd gotten back on the track to stardom following an injury wrecked 2014. Buxton had a trio of significant health problems last year, missing three months with a wrist injury, suffering a season-ending concussion in August, and skipping the Arizona Fall League with a broken finger.
Now he's sidelined by a fourth injury at age 21, which is a shame because it robs Buxton of crucial development time and each physical problem also potentially lowers his upside by putting dents in his immense physical tools. Unfortunately that's nothing new for Twins prospects and in fact it has become the standard fate for the crown jewels of their farm system. Based on Baseball America's annual top-100 prospect rankings, here are the best Twins prospects since 2000:
1. Joe Mauer
2. Byron Buxton
3. Francisco Liriano
4. Justin Morneau
5. Miguel Sano
6. Michael Cuddyer
7. Jason Kubel
You can certainly quibble with the exact order--I went into more detail here--but those are the only seven Twins prospects to be ranked among MLB's overall top 20 at some point since 2000. Six of those seven prospects suffered significant injuries before reaching their peaks and five of those seven prospects suffered significant injuries in the minors or in their rookie years with the Twins. In other words, nearly every elite Twins prospect since 2000 arrived as damaged goods.
Mauer tore the medial meniscus in his left knee while chasing after a foul ball in the second game of his Twins career, undergoing surgery the week before his 21st birthday and missing all but 35 games of his rookie season. Liriano made the All-Star team at age 22 and was having one of the most dominant rookie seasons ever by a pitcher when his elbow gave out, requiring Tommy John surgery that sidelined him for the entire next season.
Morneau made it to the Twins and reached his peak unscathed only to suffer a concussion in the middle of his age-29 season. At the time he was hitting .345 with a 1.055 OPS through 81 games, but he didn't play again that season, missed most of the next year, and has never been the same. Sano appeared to be on the verge of the majors last spring when he was shut down with an elbow injury that required Tommy John surgery, causing him to miss all of last season at age 21.
Kubel hit .352 with power and speed between Double-A and Triple-A at age 22 and then hit .300 in his 23-game debut with the Twins that September, but he suffered a career-threatening knee injury during a gruesome outfield collision in the Arizona Fall League and missed the entire next season before returning as a much different, more limited player. And now Buxton is out for six weeks with a thumb injury after being sidelined by wrist, finger, and brain injuries last season.
Injuries are obviously a part of baseball for all teams, but six of the Twins' seven elite prospects since 2000 suffering major injuries was franchise-altering. Liriano and Kubel were pretty clearly never the same following their injuries at age 22, it's possible that Mauer never truly reached his full potential playing an entire career with a surgically repaired knee, and Morneau was derailed by a brain injury at his absolute peak and never fully got back on track.
Sano is currently playing well at Double-A, but he's also repeating the level after a lost season, the injury lessens his odds of sticking at third base, and at the very least elbow surgery delayed his arrival to Minnesota. Similarly, four injuries in 18 months has stalled Buxton's development and the Twins can only hope that it won't keep him from ultimately reaching his peak or lower his upside whenever he does get there. It's a fate they've seen far too often with elite prospects.
---
For a lot more about Buxton's injury and the domino effect it has on the Twins' roster, check out this week's "Gleeman and The Geek" episode.