August 11, 2015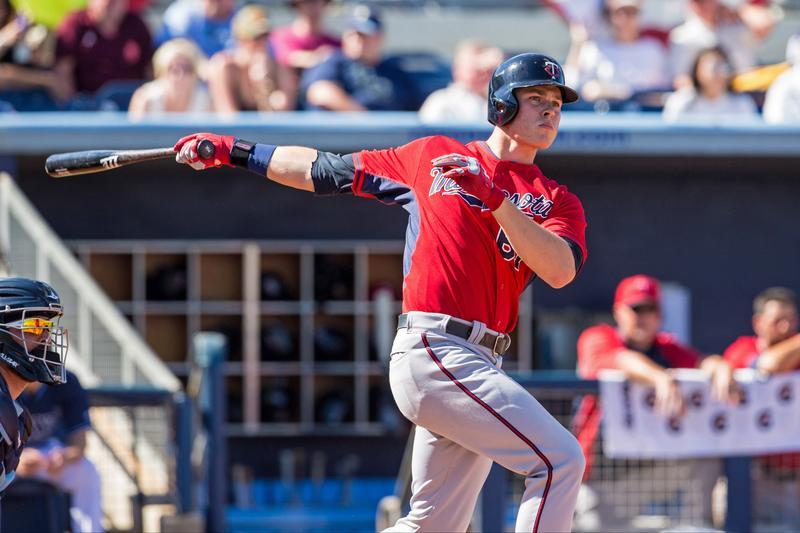 Max Kepler was signed out of Germany as a 16-year-old in 2009, receiving $800,000 the same year the Twins handed a record $3.15 million bonus to 16-year-old Dominican shortstop Miguel Sano. Six years later Sano is establishing himself as the Twins' best hitter while making the idea of his massive frame ever playing shortstop seem impossible and Kepler is on the verge of joining him in Minnesota thanks to a breakout season at Double-A.
From the moment Kepler signed with the Twins he was billed as a good athlete with raw tools and lots of upside. He was a lanky center fielder then, but Kepler is now a solidly built 6-foot-4 corner outfielder/first baseman who still sees some time in center field. He's always been young for each level of competition and Kepler's on-field production often failed to match his prospect status, in part because he struggled to stay healthy.
That has all changed this season. Kepler has avoided the disabled list while consistently flashing nearly every skill set that he occasionally showed glimpses of in the past, hitting .326/.411/.544 at Double-A as a 22-year-old. Kepler leads the Southern League in OPS among all hitters with at least 250 plate appearances and the only hitter within 40 points of his .955 mark is Sano at .918. It may seem like Kepler has been around forever, but he won't turn 23 until next spring.
Kepler is hitting .326 compared to the league average of .254 and his .955 OPS is more than 250 points above the league mark. He's drawn 46 walks in 86 games while striking out just 51 times. He's gone 16-of-19 stealing bases. And while his seven home runs are modest, he's smacked 26 doubles and 11 triples for a total of 44 extra-base hits in 86 games. For some context, consider that Brian Dozier leads the Twins with 56 extra-base hits in 109 games.
Kepler is hitting for average, power, and patience while controlling the strike zone against much older, more experienced pitchers and adding value on the bases. He's batting .320 versus righties and .323 versus lefties, .316 at home and .325 on the road. And while he's no longer considered a viable long-term center field option in the big leagues, the Twins don't really need that anyway and Kepler figures to be a plus defender in left field or right field.
So when will Kepler arrive in Minnesota and where will he play once he gets there? That's where it gets tricky. For as great as he's been this season Kepler has played just 86 career games above Single-A and is a year removed from hitting .264/.333/.393. Beyond that the Twins' outfield is already crowded enough that Byron Buxton was demoted to Triple-A--where he joins Oswaldo Arcia--so Aaron Hicks, Eddie Rosario, and Torii Hunter could continue to play every day.
Even if the Twins avoid the temptation to re-sign Hunter for another season at age 40 they'll still have Buxton, Hicks, Rosario, and Arcia as potential 26-and-under starting outfielders for 2016 and that could leave Kepler with an extended stay at Triple-A. He's already on the 40-man roster, so a call-up could come any time and spending September with the Twins seems possible, but right now at least Kepler doesn't have a clear path to sticking in Minnesota.
Of course, given Hicks' career-long inability to hit right-handed pitchers he's probably best suited for a part-time role and Buxton in center field being flanked in the corners by lefty hitters Rosario and Kepler would create plenty of platooning opportunities and excellent defense. Whatever the case, Kepler's breakout season has thrust him toward the top of the Twins' prospect pile and he now looks capable of being a long-term building block beginning as soon as next season.
---
For a lot more about how the Twins' outfield will look in 2016 and beyond check out this week's "Gleeman and The Geek" episode.