September 16, 2015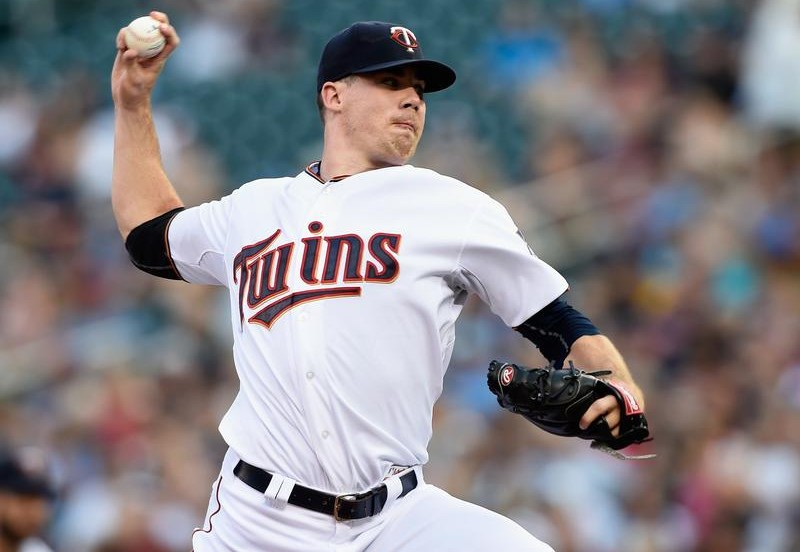 Turning failed starting pitchers into successful relief pitchers is common practice across baseball and the Twins have done it frequently for decades, finding most of the top closers and many of the top setup men in team history that way. Trevor May looks likely to be their latest starter turned reliever after thriving in the bullpen for the past two months when a midseason rotation logjam led to his supposedly temporary role change.
May has appeared in 27 games as a reliever after coming into the season as a career-long starter, throwing 27.2 innings with a 3.25 ERA and 31/7 K/BB ratio. No longer needing to pace himself for multiple trips through a lineup, May has upped his average fastball from 92 to 95 miles per hour and induced nearly 50 percent more swinging strikes while throwing more of his pitches in the strike zone. Everything points to May being a successful late-inning reliever.
I just wish the Twins had given him more of a chance to actually fail (or succeed) as a starting pitcher before making what now seems likely to tempt them into being a permanent switch for a 25-year-old. May was moved to the bullpen in July not because of poor performance but because the Twins had six starters for five rotation spots and predictably decided that the youngest, least experienced pitcher should be uprooted.
May had a mediocre 4.48 ERA in 16 starts this year, but his secondary numbers were far more impressive with 73 strikeouts and 18 walks in 86 innings and just eight homers allowed in 360 plate appearances. Among the six pitchers to start double-digit games for the Twins this season May has the best strikeout rate, swinging strike rate, and xFIP. Bad defense and luck made his numbers as a starter look so-so, but by several key measures May was the Twins' best starter.
Even in the most optimistic scenario May is unlikely to have top-of-the-rotation upside starting, but the combination of durability, bat-missing stuff, and improved control gives him the potential to be a solid No. 3 starter at the very least. To move that type of arm from a 200-inning role to a 65-inning role at age 25 seems impulsive, especially for an organization that has long struggled to develop starters beyond pitch-to-contact, back-of-the-rotation filler.
Building a quality bullpen is much easier than building a quality rotation for many reasons, one of which is that failed starters are regularly converted into successful relievers whereas the opposite rarely happens. Hopefully the Twins leave the door open for May to rejoin the rotation next year, but based on his strong performance as a reliever and their multi-year commitments to expensive veteran starters my guess is that we've seen him start his last game.
---
For a lot more discussion about May's long-term role, plus talk of Byron Buxton's struggles and Jose Berrios' absence, check out this week's "Gleeman and The Geek" episode.