October 26, 2015
Topics for this week's "Gleeman and the Geek" episode included a possible Twins reunion with A.J. Pierzynski, Ron Gardenhire's rejection letters, hot dogs, beer, and sushi at Kyatchi, searching for bullpen help, the first batch of 40-man roster cuts, how to pronounce cauliflower, the magic of Tom Selleck, putting odds on the Twins' rotation next season, and trying to learn some lessons from the playoffs.
Gleeman and The Geek: Episode 221
In addition to the direct download link above you can also subscribe to the podcast via iTunes.
Here's what the hot dogs, sushi, and baseball mural look like at Kyatchi: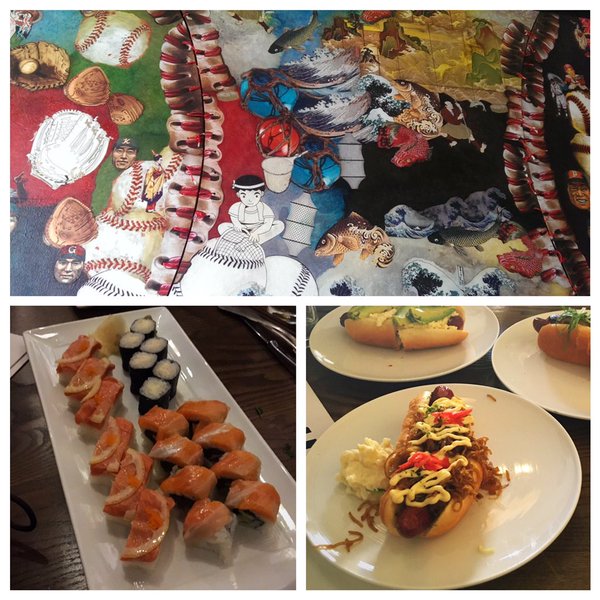 ---
This week's blog content is sponsored by Uber, which is offering a free ride to first-time users who sign up with the promo code "UberGleeman."