April 6, 2016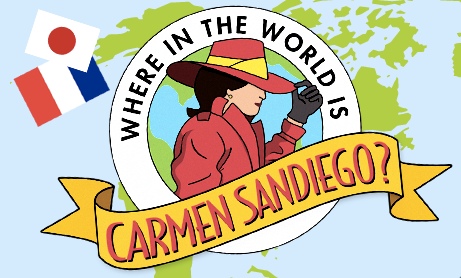 I've put together a little guide for Twins fans interested in tracking prospects this season. No. 1 prospect Byron Buxton and No. 4 prospect Byung Ho Park are already in Minnesota, but here's a breakdown of where the other prospects from my annual top-40 rankings can be found on the season-opening rosters for Triple-A Rochester, Double-A Chattanooga, Single-A Fort Myers, and Single-A Cedar Rapids.
Rochester Red Wings, Triple-A:
 #2 Jose Berrios, SP
 #3 Max Kepler, RF
 #6 Jorge Polanco, SS
#13 Adam Walker, LF
#14 Alex Meyer, SP
#22 Taylor Rogers, SP
#38 Ryan O'Rourke, RP
#40 Pat Dean, SP
MLB Tyler Duffey, SP
MLB Kennys Vargas, 1B
MLB J.R. Graham, RP
Rochester has a lot of star power, including three of the four best prospects in the farm system now that Buxton and Park have graduated. No. 3 prospect Max Kepler and No. 6 prospect Jorge Polanco headline a lineup that also features No. 13 prospect Adam Walker and former top-40 regular Kennys Vargas. One-time big leaguers Darin Mastroianni, John Hicks, Juan Centeno, and Wilfredo Tovar will also be at Triple-A.
No. 2 prospect Jose Berrios leads a pitching staff that includes top-40 prospects Alex Meyer, Taylor Rogers, Ryan O'Rourke, and Pat Dean, plus would-be top-40 prospects Tyler Duffey and J.R. Graham. It's hard to imagine any Triple-A rotation having a better one-two punch than Berrios and Duffey, both of whom should probably be in Minnesota right now. Logan Darnell, Brandon Kintzler, Dan Runzler, and Buddy Boshers are also one-time big leaguers.
Chattanooga Lookouts, Double-A:
 #9 Nick Burdi, RP
#15 Brandon Peterson, RP
#17 J.T. Chargois, RP
#18 Engelb Vielma, SS
#21 Aaron Slegers, SP
#24 Jake Reed, RP
#30 Ryan Eades, SP
#31 Mitch Garver, C
#32 Mason Melotakis, RP
#33 Stuart Turner, C
#35 Travis Harrison, RF
#37 Daniel Palka, RF
Last year Chattanooga opened the season with the most impressive collection of top prospects in Twins history led by Buxton, Berrios, Kepler, and Miguel Sano. This year's Double-A group can't compare, but the bullpen is well stocked with No. 9 prospect Nick Burdi and four other top-40 prospects. If the Twins' relief corps undergoes a significant makeover this season it'll be thanks to several power arms beginning the year in Chattanooga.
Offensively the Double-A lineup is lacking in upside, but does feature the system's best defensive shortstop in Engelb Vielma, the Mitch Garver-Stuart Turner catching duo looking to bounce back, and a pair of corner outfielders with power potential in Travis Harrison and Daniel Palka. Overall it's a good, deep collection of prospects as long as you don't compare it to Chattanooga's roster this time last year.
Fort Myers Miracle, Single-A:
 #5 Nick Gordon, SS
 #7 Tyler Jay, SP
 #8 Stephen Gonsalves, SP
#11 Lewis Thorpe, SP
#12 Kohl Stewart, SP
#20 Tanner English, CF
#25 Trevor Hildenberger, RP
#26 Luke Bard, RP
#28 Felix Jorge, SP
#34 Yorman Landa, RP
Fort Myers is home to the Twins' three most recent first-round draft picks in Tyler Jay, Nick Gordon, and Kohl Stewart, which is thanks to Jay not being placed on the expected fast track and Stewart repeating the level. Stephen Gonsalves and Lewis Thorpe are two of the highest-upside starters in the system, although Thorpe will begin the season on the disabled list as he comes back from elbow surgery. This group has plenty of upside but lots of question marks.
Cedar Rapids Kernels, Single-A:
#16 Jermaine Palacios, SS
#19 Michael Cederoth, SP
#29 LaMonte Wade, CF
#39 Chris Paul, LF
Cedar Rapids gets the short straw this season with only four top-40 prospects and zero top-15 prospects, although Wander Javier, Lewin Diaz, Travis Blankenhorn, and Lachlan Wells could join the roster early on after some time in extended spring training. Michael Cederoth is repeating the level, while LaMonte Wade and Chris Paul are former college stars who should be moved up quickly if they fare well.
---
This week's blog content is sponsored by Uber, which is offering a free ride to first-time users who sign up with the promo code "UberGleeman."