May 10, 2017

I'm addicted to WhatIfSports.com's excellent "Hardball Dynasty" game and run a pair of leagues called "Gleeman World" and "Gleeman World 2." Seasons last about four months, so that means I'm frequently looking for new owners to fill openings.
Hardball Dynasty is not fantasy baseball and in fact has nothing to do with fantasy baseball. It's much better. From rookie-ball to the majors Hardball Dynasty is an incredibly detailed simulation of running a fictional MLB organization, with fictional players and everything from the Rule 5 draft and international prospect signings to free agency and 40-man roster management.
Here's what one of the player cards looks like: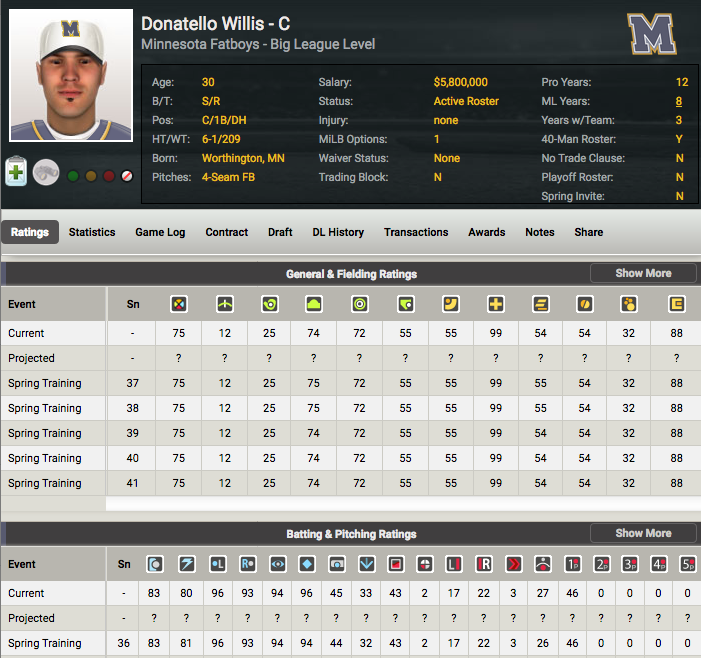 Due to the steep learning curve involved in the game and significant time commitment required to master it I'm looking first and foremost for owners with some previous experience playing Hardball Dynasty. Mostly, though, I'm just looking for good owners and despite the sales pitch-like tone of this post I get absolutely nothing in return for someone signing up (except for a better league to enjoy, of course). If you're interested, let me know.