November 20, 2013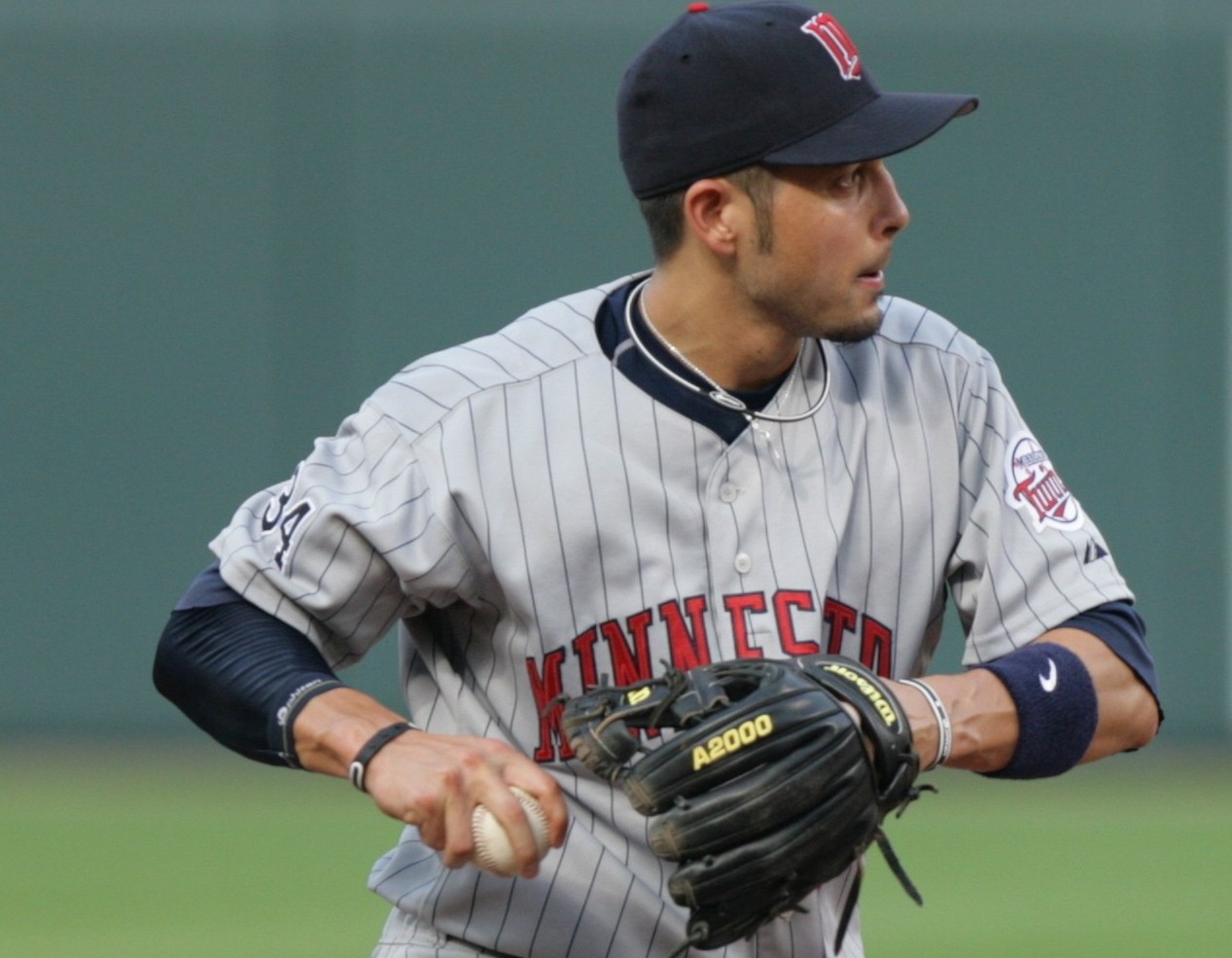 • After being injured and ineffective in 2012 and sitting out all of this season Jason Bartlett is making a comeback, signing a minor-league deal with the Twins. During his first stint as general manager Terry Ryan traded Brian Buchanan to the Padres in mid-2002 for Bartlett, who was a 22-year-old non-prospect at Single-A. He later became the Twins' starting shortstop, although not before being stuck at Triple-A for far too long so they could play Juan Castro instead.
Bartlett has the third-highest OPS among all shortstops in Twins history, but at age 27 he was traded to the Rays as part of the Matt Garza-for-Delmon Young disaster. Bartlett played well in Tampa Bay for three years, including an All-Star season in 2009, but hasn't been the same since being traded to San Diego. He's now 34 years old and hasn't been healthy and productive since 2010, but considering the other infield options it won't be shocking if Bartlett snags a bench job.
• Back in August the Twins traded Justin Morneau to the Pirates for outfielder Alex Presley and reliever Duke Welker, except they couldn't officially announce Welker's inclusion at the time and instead insisted that they would be choosing a player to be named later from a predetermined list. Six weeks later it became official, as the Twins acquired Welker as the PTBNL. And then yesterday, less than three months after the initial trade, the Twins sent Welker back to the Pirates.
In a move totally separate from the Morneau swap the Twins traded Welker back to Pittsburgh for left-hander Kris Johnson, a 29-year-old career minor leaguer who finally got to the big leagues in August. Welker never appeared in a game as a member of the Twins organization and the oddness of the trade extends beyond that because he's a mid-90s thrower with strong strikeout rates and Johnson has a low-90s fastball with a 4.76 ERA in 431 career innings at Triple-A.
That includes a shiny 2.39 ERA at Triple-A this year, but Johnson managed just 94 strikeouts in 136 innings and had a sub par walk rate. For his Triple-A career Johnson has 5.9 strikeouts and 3.4 walks per nine innings, which is terrible. It's possible that he'll be able to stick for a while as a fifth starter or middle reliever and odds are Welker won't have much of a career anyway, but I'd have taken my chances on the hard-throwing pitcher who hasn't been awful at Triple-A.
• Speaking of left-handers with nice-looking ERAs and poor secondary numbers, the Twins added 24-year-old reliever Edgar Ibarra to the 40-man roster. He posted a 1.93 ERA this year between Double-A and Triple-A to convince the Twins he needed protecting from the Rule 5 draft, but he's not a hard-thrower and a 54-to-29 strikeout-to-walk ratio in 61 innings was unimpressive. Ibarra also had a 4.69 ERA with poor control and just 69 strikeouts in 79 innings last season.
• There's been no confirmation from the Twins yet, but based on this Spanish-language report it sounds like second base prospect Eddie Rosario is facing a 50-game suspension. Rosario ranked seventh on my list of Twins prospects coming into the year and hit .302/.350/.460 in 122 games between high Single-A and Double-A as a 21-year-old, likely rising even higher on the 2014 list and putting himself in position to reach Minnesota in the second half.
• When the Twins called up Eric Fryer for September catching depth my assumption was that he'd be dropped from the 40-man roster as soon as the season ended, yet two months later he remains. Fryer isn't quite the new Drew Butera, but he's a 28-year-old career .208/.312/.313 hitter at Triple-A who has no real business on a 40-man roster regardless of how worried the Twins are about their catching situation with Joe Mauer moving to first base.
• In preparation for the Rule 5 draft the Twins added Max Kepler, Logan Darnell, Jorge Polanco, and Kennys Vargas to the 40-man roster and dropped B.J. Hermsen. No surprises.
• Clete Thomas, who started 79 of the Twins' final 105 games this year before being removed from the 40-man roster last month, signed a minor-league contract with the Phillies.
• Pedro Hernandez, the soft-tossing left-hander acquired from the White Sox in the Francisco Liriano trade, was also dropped from the 40-man roster and signed with the Rockies.
• Antoan Richardson, a journeyman outfielder who never got a chance with the Twins this year despite hitting .285 with a .404 on-base percentage in the minors, signed with the Yankees.
• For a lengthy discussion of Mauer switching positions and an attempt to figure out the Twins' odds of signing a big-money pitcher, check out this week's "Gleeman and The Geek" episode.
---
Interested in sponsoring a week of AG.com and advertising your product, service, local business, or website directly to thousands of readers each day? Click here for details.