June 10, 2011
This week's Link-O-Rama is sponsored by the Minnesota law firm Snyder Gislason Frasier LLC, so please help support AG.com by considering them for your legal needs ...
• Justin Timberlake shows why kids should take singing lessons instead of blogging lessons if they want to one day grope the Official Fantasy Girl of AG.com on national television.
• Uncle Phil made a nice living as a judge, so he probably could have covered the $8,356 cab fare from West Philadelphia to Bel Air. That buys a lot of vanity plates and dice for the mirror.
UPDATE: Nick Nelson, the Twins blogosphere's unquestioned rap aficionado, passes along an extended version of the Fresh Prince intro that a) inserts a terrible verse into the middle of an otherwise enjoyable song, and b) ruins the humor from the above link with previously unseen (to me, at least) details about his trip. To ease the pain of all the childhoods ruined by the new information, here are a bunch of pictures of a grown-up Tatyana Ali.
• False alarm, you guys: Alex Rodriguez and Cameron Diaz are still together. Phew. He's still two-timing his water, though.
• Christopher Beam and Jeremy Singer-Vine from Slate used a bunch of the data on Rotten Tomatoes for some sabermetric-style movie analysis and their findings are very interesting as long as you're not Jennifer Love Hewitt.
• Anthony Weiner has lots of issues, but at least his taste in porn stars seems pretty decent.
• I'm willing to cut Weiner some slack, but only because he introduced people to Benjy Bronk.
• It was a big week for Bill Simmons. Not only did he launch Grantland, a photographer at the Stanley Cup Finals snapped a post-goal picture that features Simmons, his dad, and his dad's extraordinary mustache celebrating in the background.
• Sometimes just a headline is enough to know I'll be seeing a movie as soon as it comes out.
• Not mentioned in this story is that the NBCSports.com offices are in Stamford, Connecticut.
• Bryan Harper is no Brian Harper.
• Seeing this drunk guy "walk" home is strong evidence that alcohol gives you super powers:
Without the booze I'm convinced he would have died 10 times during that video.
• Speaking of drunk guys, Seth Stohs e-mailed me this picture he took of me losing a staring contest to Lindsay Guentzel at approximately 1:00 am last Friday night: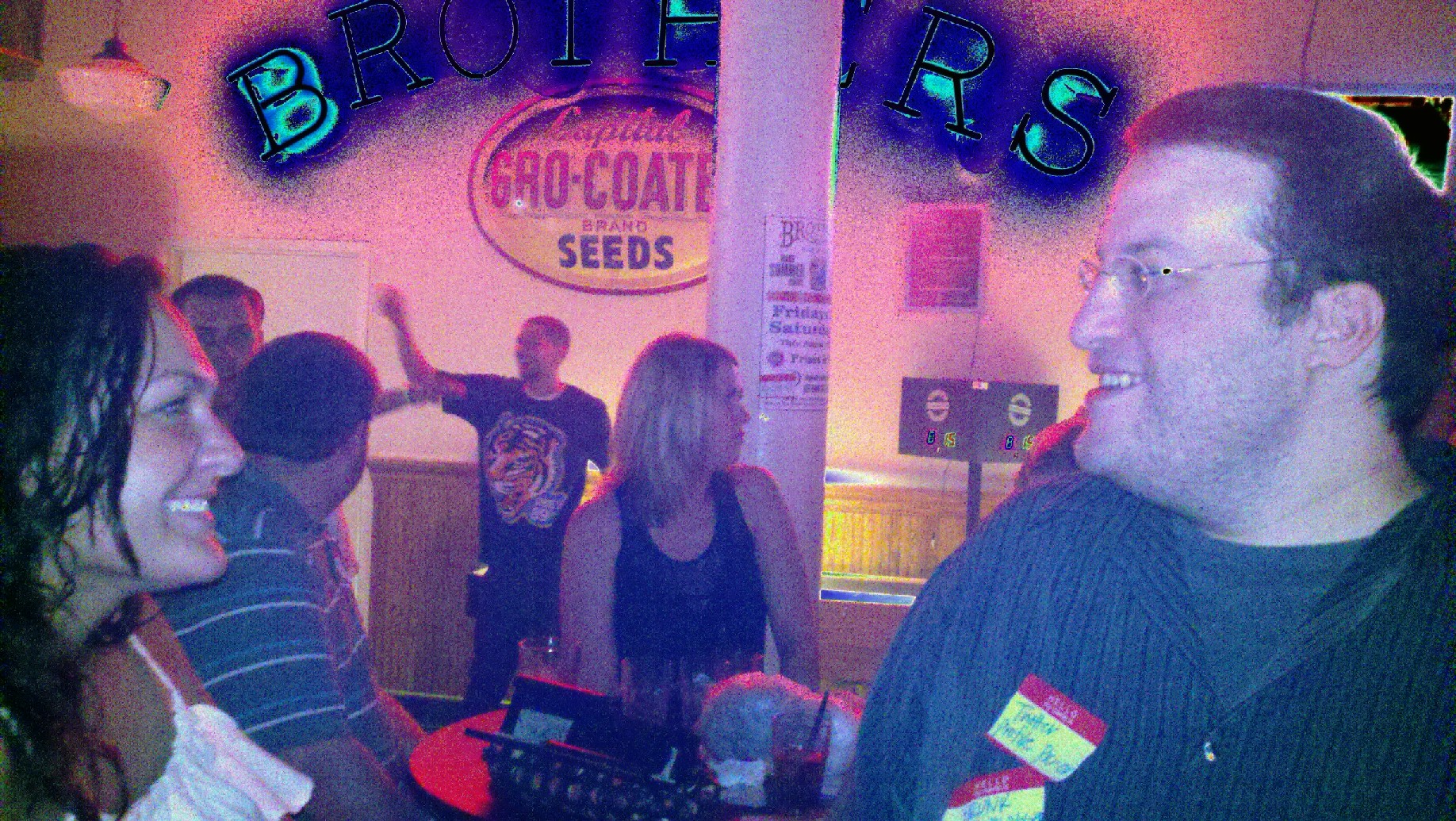 Couple things. One, as you can clearly see losing weight hasn't decreased the size of my head any (and has had a minimal impact on chin count as well). Two, if you look very closely you can see two different Twins beat reporters in that photo, at least one of whom likes to quote xFIP.
• Also, check out how tough and mean Seth looked standing in front of the Harmon Killebrew statue at Target Field right before driving two drunk bloggers home: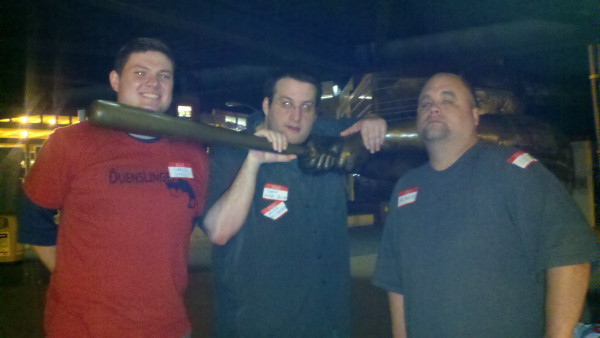 Seth's look says "these guys aren't nearly as fun as they think they are when I'm sober." OK, enough of that. Thanks to everyone for putting up with me. I'm scheduled to leave the house again in 2014.
• Nothing has changed with old friend Carlos Gomez. Still can't hit, still makes great catches.
• Another old friend, Brian Fuentes, helped get Bob Geren fired in Oakland.
• Breaking news: Men like looking at boobs, even in France.
• My new boss was profiled by Sports Business Journal right after he spent $4.4 billion to retain the Olympics through 2020. I'm just hoping NBC still has enough money left to cover my next expense report.
• I've mostly been ambivalent about Anne Hathaway, but the glasses change everything.
• Dodgers manager Don Mattingly and rookie Jerry Sands are both young and reckless.
• Kevin McHale's introductory press conference as the Rockets' new coach was pretty funny, unless you're a Timberwolves fan.
• Kathy Ireland is the latest opponent to take a loss against time, which remains undefeated.
• It was tough going months without listening to the "Two Jacks in the Hole" podcast with Joe Stapleton and Scott Huff , but this week they premiered a new (or at least renamed) podcast called "Huff and Stapes" and it was better than ever.
• Willy Aybar: Mediocre baseball player, world-class scumbag.
• As a kid I remember listening to Joe Chevalier's national radio show many nights and simply assuming "Papa Joe" was in his sixties, but he passed away this week at age 62.
• Communication trumps run scoring when it comes to firing hitting coaches.
• Annoying reminder: If you'd like to sponsor AG.com for a week, click here for details.
• Finally, in honor of his retirement this week's AG.com-approved music video is "I Know I Got Skillz" by Shaquille O'Neal, which a 10-year-old me non-ironically memorized in 1993: