March 31, 2016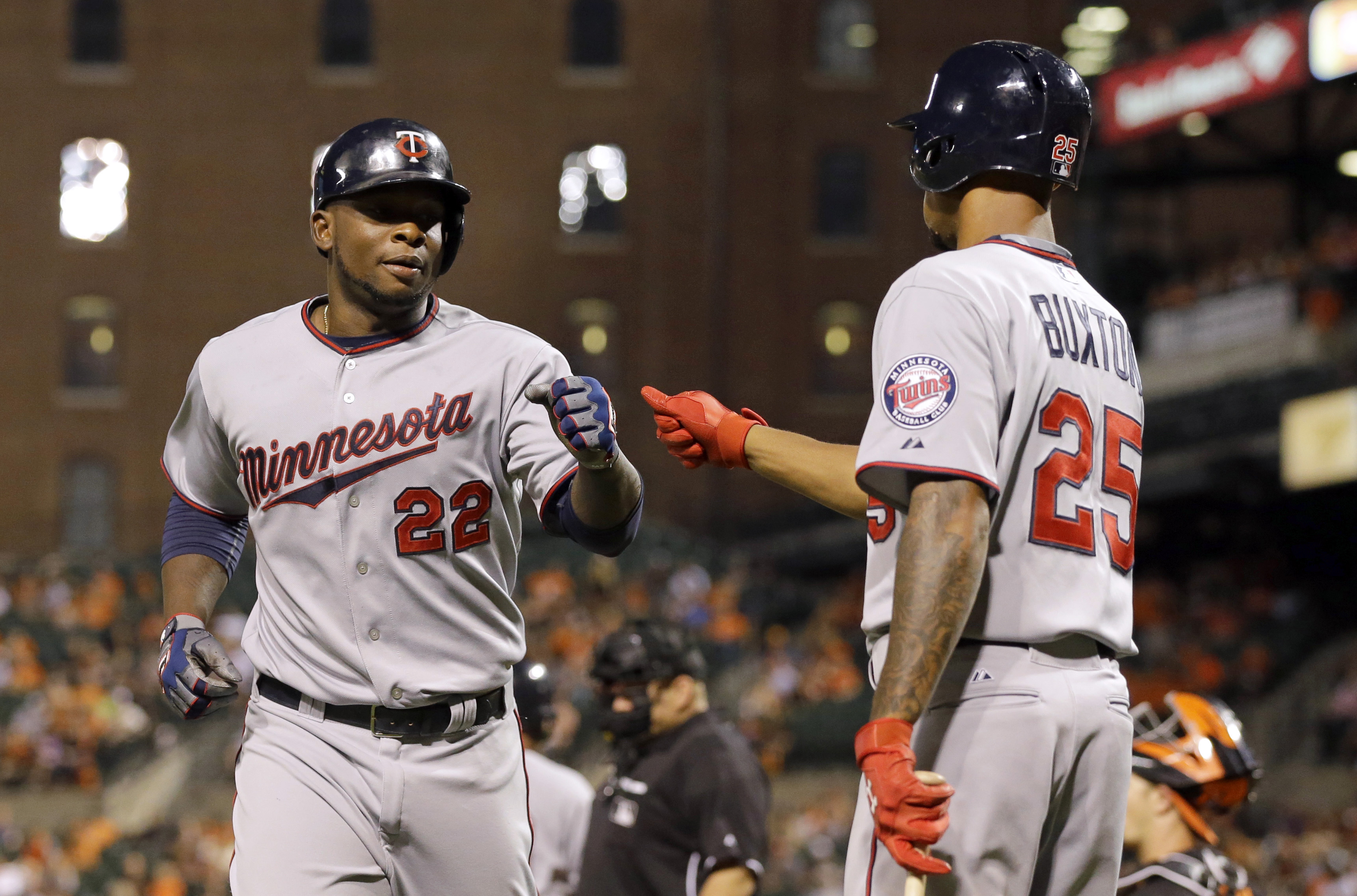 Last year the Twins emerged from the wreckage of four consecutive 90-loss seasons sooner than anticipated, out-performing expectations by climbing above .500 in Paul Molitor's rookie season as manager. Miguel Sano immediately established himself as the big bat around which the lineup can be built, leading the way for a deep, upside-rich farm system that's ready to stock the Twins' roster with young talent for years to come. It's a fun time to be a Twins fan again.
However, rather than build on that momentum and their sooner-than-expected contender status by making a series of significant offseason moves to beef up the roster the Twins basically stood pat. They went outside the box to replace Torii Hunter in the lineup by spending $25 million on Korean slugger Byung Ho Park and addressed the organization-wide lack of catching depth by trading Aaron Hicks to the Yankees for John Ryan Murphy. And that was it.
No significant additions were made to a pitching staff that was 10th among AL teams in ERA last season after ranking dead last from 2011-2014 and one of the team's best second-half pitchers, Tyler Duffey, was sent back to Triple-A in favor of contractual albatross Ricky Nolasco. Rumors that the Twins would trade Trevor Plouffe to open up third base never materialized and led to their shifting the 6-foot-5, 270-pound Sano to right field despite zero outfield experience.
Aside from some minor tinkering, the Twins' offseason consisted of two moves and was over by December 1. And while the perception is that the Twins are a young team on the rise thanks to Sano and an impressive farm system, the actual Opening Day roster is heavy on veterans. Kyle Gibson is the youngest member of the rotation at 28, the average age of the pitching staff is 30, and only three of the nine Opening Day hitters are younger than 27.
Their relative inactivity leaves plenty of room for criticism, particularly on the pitching side, and the front office's decades-long conservative streak always offers a viable explanation. With that said, the Twins' disinterest in adding even moderately priced veterans to an 83-win team is easy to explain: Terry Ryan and company are convinced the young talent they've stockpiled through all the losing is now ready to turn the Twins into winners. Just not right away, apparently.
Jose Berrios is an elite pitching prospect and many teams would have promoted him in the middle of last season, but he's back at Triple-A with Duffey for a second go-around because the Twins spent the past two offseasons handing out long-term deals to mediocre starters. Based on service time considerations the Twins should be planning for Berrios to debut in late April or early May, but that makes the shaky assumption that they'll be ready to ditch veterans by then.
Bypassing the many veteran relievers available via trades and free agency may hurt the Twins in the short term, but they clearly believe that by midseason at least one or two good bullpen arms will step forward from a group of hard-throwing prospects that includes Nick Burdi, Alex Meyer, Brandon Peterson, J.T. Chargois, Jake Reed, and Luke Bard. They had similar hopes heading into last year and the payoff was non-existent, but Burdi looks especially close to the majors now.
If by midseason Berrios and Duffey are leading the rotation turnaround and Burdi or Meyer have joined Trevor May and Kevin Jepsen setting up for Glen Perkins then the lack of offseason pitching moves will look prescient. If instead Rochester's pitching staff is thriving and Minnesota's pitching staff is again among the league's worst the fingers will point themselves. Right now the Twins' pitching looks mediocre at best, but the cavalry is coming. Or at least that's the plan.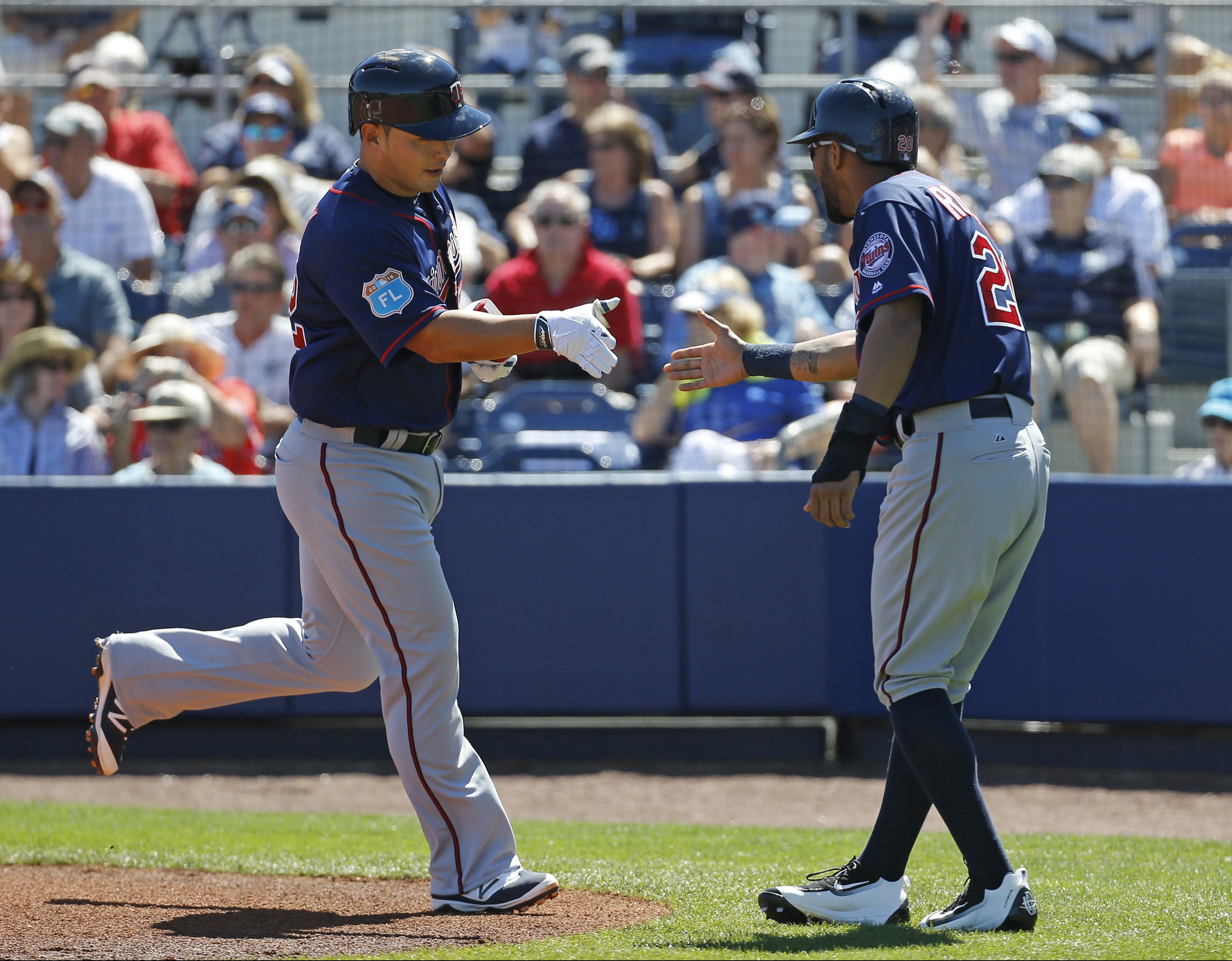 Offensively most of the cavalry has already arrived and the young, crazy talented starting outfield of 22-year-old stud prospect Byron Buxton flanked by 23-year-old Sano and 24-year-old Eddie Rosario may tell the story of the 2016 season. That trio has the potential to be the Twins' three best players, but Buxton has yet to prove himself as a hitter, Rosario's lack of discipline threatens to stall his development, and Sano's right field sojourn threatens his health and the team ERA.
Here's the beauty of the Twins' farm system: They also have 23-year-old outfielder Max Kepler, a consensus top-100 prospect coming off an MVP-winning campaign at Double-A, waiting in the wings at Triple-A. Their outfield options are so young, so talented, and so plentiful that Oswaldo Arcia--a 25-year-old former top prospect with a .741 OPS in the majors--is an afterthought. If the Twins take a big step forward this season the young outfield figures to be a driving force.
Park is neither young nor inexperienced, winning a pair of MVP awards and four home run titles in Korea through age 28, but he's an MLB rookie for whom outlooks vary wildly. Based on his Hall of Fame numbers in Korea, the scouting reports from people who watched him there, and his spring training showing it's clear that Park will hit for big-time power, but that power will likely come with tons of strikeouts and a modest batting average.
For years the Twins' lineup was lefty dominated, but adding Sano and Park to Plouffe and Brian Dozier has swung the balance to the right side. In fact, this might be the most right-handed pop any Twins lineup has ever featured and Target Field is an ideal home for right-handed power. Six of the nine Opening Day hitters are right-handed, along with switch-hitter Eduardo Escobar and lefties Joe Mauer and Rosario.
Mauer simply hasn't been the same since suffering a concussion in August of 2013 and at age 33 the odds are heavily stacked against him being more than an above-average first baseman, but his on-base skills are desperately needed in a lineup long on power and short on OBP. Last year Sano and Mauer were the only Twins to crack a .330 on-base percentage and all the right-handed power bats need base-runners to drive in.
Escobar has quietly been one of the best shortstops in Twins history whenever they've actually given him a chance to play the position regularly, hitting .285/.331/.452 with solid defense in 203 career starts. For decades the Twins have repeatedly failed to find competent offensive shortstops, but Escobar is a switch-hitter with plus power for the position and has the ability to lengthen the lineup considerably. He's turned a lot of people--me included--from doubters to believers.
Nearly every hitter in the lineup comes attached to a question mark because of inexperience or injuries and that makes it tough to feel confident predicting how the offense will fare overall, but it's impossible to ignore how much young upside, right-handed power, and depth the Twins have assembled. If they get any sort of decent bottom-of-the-order production from the catcher spot and Buxton the Twins are going to score a bunch of runs.
And they'll need to, because the pitching staff with by far the fewest strikeouts in baseball since 2008 is again lacking the same type of upside and power that fills the lineup. There is some depth in that Ervin Santana, Phil Hughes, Tommy Milone, and Gibson are solid veteran starters and May, Jepsen, and Perkins are a strong bullpen trio, but at a time when MLB-wide strikeouts and velocity have never been higher the Twins simply lack firepower.
That could change if Berrios and Burdi receive quick call-ups and thrive right away, but counting on two prospects who've never thrown a pitch in the big leagues to drag an entire staff kicking and screaming into the power pitching era is probably wishful thinking. Molitor keeping the lesser starters on a short leash could be crucial, because turning games over to fresher, harder-throwing relievers often makes more sense than risking another trip through a lineup past 75 pitches.
---
Based on the Opening Day roster the Twins look mediocre, with an above-average offense and a below-average pitching staff. Based on the much younger, higher-upside roster they could begin transitioning to as soon as late April the Twins absolutely have a chance to build on last season's surprising success by making a run at the AL Central title. They just need to trust the youth and have it pay off. And here's the best part: This figures to be the worst Twins team for a long time.