December 31, 2013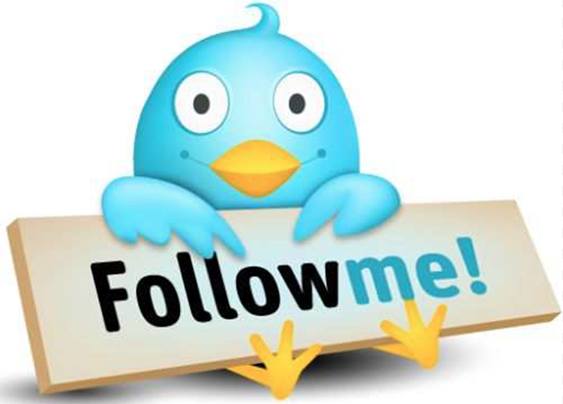 City Pages ran an article by Maggie LaMaack ranking the "Top 20 Twin Cities Twitterers" among non-mainstream media and non-celebrities. She did a very nice job on the piece, which included artsy caricatures of each person and lots of fun quotes, but my Twitter obsession won't let me go on living without posting my own ranking. Mine is slightly different in that I refuse to use the word "Twitterers" and anyone is eligible, but it's the same basic idea. Oh, and I chose 30 instead of 20.
---

1. @DanaWessel (Dana Wessel from 96.3 K-TWIN)
So funny that it's worth putting up with his soccer fandom. Great taste in roommates.
---

2. @RandBallsStu (Randball's Stu from Twinkie Town)
Writer of the brilliant Uptown dating/Twins bloggers parody. Possibly our best doofus.
---

3. @ParkerHageman (Parker Hageman from Twins Daily)
Terrible taste in beer. Questionable taste in friends. Excellent baseball analysis.
---

4. @MaggieLaMaack (Maggie LaMaack from L'étoile and City Pages)
Writer of the list I'm ripping off. Got a real good Aubrey Plaza vibe going. Too huggy.
---

5. @RandBall (Michael Rand from the Minneapolis Star Tribune)
Weird internet enabler. Editor of Modern Jumpsuit Enthusiast Quarterly. Pug owner.
---

6. @foyobli (Megan Weisenberger from Minneapolis Beards)
Strip club aficionado. Beard curator. Mimosa consumer. Former volleyball superstar.
---

7. @glen_perkins (Glen Perkins from the Minnesota Twins)
One of the best relievers in baseball. The only Twin Cities athlete I follow on Twitter.
---

8. @LizWelle (Liz Welle from Legends)
Burrito and whiskey lover. Essentially perfect except for being a KFAN/podcast groupie.
---

9. @ampersandria (Alexandria from Airplanes)
One of the funniest people on Twitter. Can really rock a poncho. Mediocre bingo player.
---

10. @nnelson9 (Nick Nelson from Twins Daily)
Single and looking to mingle. White rapper. Has been kicked out of VFW karaoke.
---

11. @heidi_ugh (Heidi from Helping Old People)
By far the funniest member of her family. Fell asleep within two minutes of meeting me.
---

12. @APkrawczynski (Jon Krawczynski from the Associated Press)
Hardest-working man in Twin Cities sports media. Really good. Not on "The Office."
---

13. @amanduhwhite (Amanda White from City Pages)
"Parenthood" analyst. Blonde-dating snob. Online bully of Aaron Rupar.
---

14. @LindsayGuentzel (Lindsay Guentzel from 96.3 K-TWIN)
Stella's regular. Outstanding mid-90s acoustic sing-along partner. Pizza roll bringer.
---

15. @TwinsGeek (John Bonnes from Twins Daily and "Gleeman and The Geek")
I dunno. Whatever.
---
16. @MeatSauce1 (Paul Lambert from 100.3 KFAN)
Taste worth acquiring. Parking monitor. Troll baiter. Hanukkah cookie eater. Hadouken.
---

17. @dbrauer (David Brauer from MinnPost)
Knower of all things local media. Multi-time podcast guest. Oldest college student ever.
---

18. @kateMbutler (Kate Butler from 100.3 KFAN)
Wild and Gophers reporter. Producer. Morning show regular. Dook-shoer. Sleepy baby.
---

19. @MillerStrib (Phil Miller from the Minneapolis Star Tribune)
Twins beat reporter. Probably the best Twin Cities baseball writer. Jerry Sloan survivor.
---
20. @mandyapolis (Mandy Lee from Terrible OK Cupid Messages)
[Borat voice] My wife. [/Borat voice].
---

21. @DarrenWolfson (Darren Wolfson from KSTP-TV and 1500-ESPN)
Other hardest-working man in Twin Cities sports media candidate. My former babysitter.
---

22. @atrupar (Aaron Rupar from City Pages)
Amanda White's online punching bag. Timberwolves sadomasochist. Beardo.
---

23. @jmarthaler (Jon Marthaler from "The Sportive")
Ring-leader of the Twin Cities' filthiest podcast. Unrelenting sports fan. Soccer weirdo.
---

24. @_omgigi_ (Gigi Berry from Wherever Unicorns Are From)
Lover of nugs and beards. Frequently turnt. Goes back and forth regarding my worth.
---

25. @thanland (Than Tibbetts from Public Insight Network)
Keeps this blog running. The only person I met in journalism school and didn't hate.
---

26. @JohnnaMitich (Johnna Mitich from The Best Advice I Ever Got)
Filled in as "Gleeman and The Geek" producer once before I realized she was so funny.
---

27. @actuallyerin (Erin Gibson from Hip Hop BBQ Radio)
Mid-90s rap connoisseur. Claims to like brunch. Irish whiskey drinker. Soccer weirdo.
---

28. @solace (Kyle Matteson from Every Concert Ever)
Fastest favorite draw in the Upper Midwest. Music fiend. Brunch paparazzi. Beardo.
---

29. @RhettBollinger (Rhett Bollinger from MLB.com)
Twins beat writer. Lane Kiffin superfan. Mediocre bowling alley trivia player.
---

30. @MarneyGellner (Marney Gellner from FOX Sports North)
My mom's favorite person. Upon meeting me, said: "You're not as weird as I expected."
---
If you read this whole thing and still won't follow @AaronGleeman on Twitter you're a monster.