June 19, 2015
• Well, well, well. Now the Twins storing everything on floppy disks doesn't look so dumb, does it?
• Friend of AG.com Matt Hollinger got literally stuck in a Taco Bell drive-through in Iowa.
• One of my favorite writers, Greg Howard, wrote a really good look at Ken Shamrock's sad final act vs. Kimbo Slice.
• Former football star Lawrence Phillips' letters from maximum-security prison are very sad.
• Joe Mauer used to be very good and now he's very bad. What happened?
• It turns out that "Mad Max: Fury Road" was a love story, at least for the stunt doubles.
• On this week's "Gleeman and The Geek" episode we basically talked about Byron Buxton for 90 consecutive minutes.
• These quotes from NBA scouts about Karl-Anthony Towns vs. Jahlil Okafor vs. D'Angelo Russell are really interesting and a must-read for Timberwolves fans.
• This pre-draft workout video of Towns, a 6-foot-11 shot-blocking center, shooting three-pointers is enough to make me start smoking cigarettes again:
I'm fully on the Towns bandwagon and might be less disappointed with Russell than Okafor.
• It's fun having a great closer who's also into analytics.
• I was on KFAN chatting with Paul Allen for a half-hour and we covered some interesting stuff.
• What percentage of Americans use their phone while in the bathroom at work? Pablo Sandoval got punished for it.
• I'm once again featured in The Onion.
• Old friend Kevin Slowey retired and took a job with the MLB Players Association.
• When will the Twins call up Miguel Sano to join Buxton in Minnesota?
• It cost $21 million to build "The Walkway" apartments on Lake Street and the developer just sold it for $54 million.
• My friend who fosters dogs has a new guy looking for a home via Secondhand Hounds. His name is Wayne, he's four years old, and he looks like this: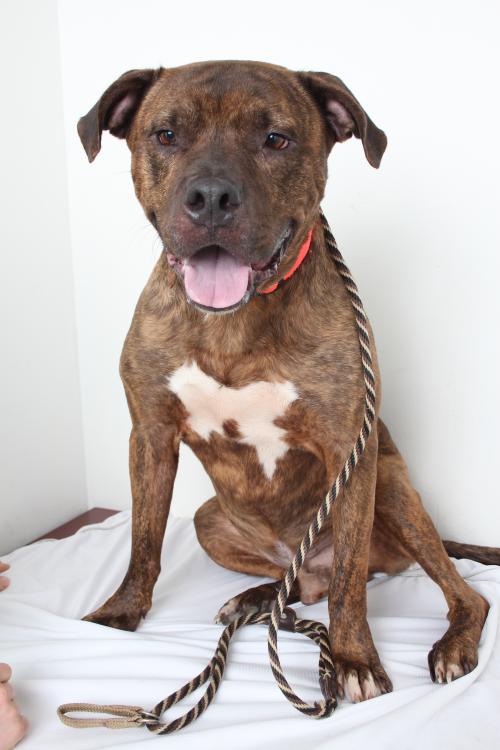 She says: "Wayne is the most laid back dog I think I've ever met. He likes to cuddle, give kisses, rub his giant body up against you to get petted, and will do anything for a treat. For more info on how you can give Wayne a good, permanent home, click here.
• Miguel will be at First Avenue in August. You can bet that, never gotta sweat that I'll be there.
• Jon Marthaler, who's one-fourth of "The Sportive" podcast and Minnesota's nicest sports writer, is now writing a weekly soccer column for the Minneapolis Star Tribune.
• As a child of the 1990s who grew up listening to hip-hop music Hot 102.5 is a very welcomed addition to the Twin Cities radio scene.
• According to Baseball America the Twins are expected to sign 16-year-old Dominican shortstop Wander Javier for around $4 million.
• I hope another local media outlet hires Tyler Mason, who has consistently produced good Twins and Gophers content for FSN's website and is now being let go through no fault of his own.
• Finally, this week's AG.com-approved music video is "Sure Thing" by Miguel:
---
This week's blog content is sponsored by Uber, which is offering a free ride to first-time users who sign up with the promo code "UberGleeman."