October 17, 2012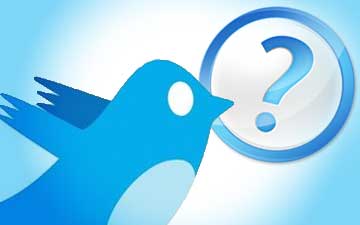 Last week I asked for mailbag questions submitted via Twitter, so here are about 1,600 words worth of me answering 140-character queries ...
@mdidrikson: What is the best baseball book you've read?
Without question "Ball Four" by Jim Bouton. I've read it at least five times and it never ceases being amazing. For him to write something that great in 1970 is crazy. Meeting him at the SABR convention in Seattle a few years ago was a big thrill.
@caniwarrior: How did Rick Anderson survive the coaching purge?
Rick Anderson became pitching coach when Ron Gardenhire replaced Tom Kelly as manager in 2002, so the combination of a decade on the job and Gardenhire's support is a pretty strong one. My assumption is that Gardenhire fought to keep Anderson around, perhaps at the expense of multiple other coaches, but that's just speculation. Obviously the Twins' pitching has been in decline for a while now and Anderson is presumably on the hottest of hot seats.
@ZBurmeister: What are your favorite podcasts I probably haven't heard of?
I work from home and listen to podcasts constantly all day while I write for NBCSports.com, so at this point I subscribe to more than 40 of them. There's a complete list on the right-hand sidebar of this page, but in terms of podcasts you may not be familiar with my favorites right now are:
- "Stop Podcasting Yourself" with Graham Clark and Dave Shumka
- "The Best Show On WFMU" with Tom Scharpling
- "Fan Graphs Audio" with Carson Cistulli and Dayn Perry
- "The Long Shot" with Sean Conroy, Eddie Pepitone, Jamie Flam, and Amber Kenny
- "Throwing Shade" with Erin Gibson and Bryan Safi
And of course "Gleeman and The Geek." Once the playoffs are over and my work schedule settles down a bit I think I'll write up a guide to all the podcasts I like, because it's something people ask about a lot and as someone who loves the medium spreading the word would be nice.
@jacoblaxen: What is Terry Ryan's first move this offseason?
It's always hard to predict the timing of moves, but based on Terry Ryan's repeated comments about upgrading the rotation and not liking the free agent market my guess would be some sort of trade for a starting pitcher. Reading between the lines, it sure seems like he has a trade or two on the table that he feels reasonably comfortable with.
@skrypzUSN: Who would you rather see traded for starting pitching, Denard Span or Ben Revere?
It all depends on what type of returns they would fetch. Denard Span is a better player than Ben Revere right now and generally seems underrated by Twins fans, but he's also older, much more expensive, and much closer to free agency. If they both had identical trade value I'd probably lean toward trading Revere and sticking with Span, but they don't. Span should be able to command a lot more in return.
@commnman: Are there any bargain free agent starting pitchers you'd be comfortable with the Twins targeting this offseason?
Quite a few, actually. This is a pretty deep crop of free agent starters, at least relative to other offseasons. There aren't many elite, top-of-the-rotation options, but the Twins wouldn't be in the mix for them anyway and there are plenty of mid-rotation types available. As soon as the playoffs end I'll have an article breaking down all the options, but for now some names to ponder: Joe Blanton, Hisashi Iwakuma, Ervin Santana, Gavin Floyd, Brandon McCarthy.
@dbrugg999: Twins talk is about how they need starting pitching, but what other position is crucial that they upgrade?
Middle infield, but that's been true for essentially the past decade. Right now Pedro Florimon is probably the favorite to start at shortstop in 2013, which says a lot about a lot.
@jackthumser: How closely do you follow other sports?
Pretty closely. I've always been a big basketball and football fan, and for several years I wrote about the NFL for Rotoworld. I know absolutely nothing about hockey and don't have a ton of interest in other sports except for mixed martial arts and, if you consider it a sport, poker.
@mattusaurus: Who has the best pitch in baseball?
Mariano Rivera's cutter was the correct answer to this question for 15 years, but since he missed the entire season I suppose we need a new one. Fan Graphs assigns run values to pitches and based largely off those my picks would be Craig Kimbrel's fastball, Fernando Rodney's changeup, Clayton Kershaw's curveball, Yu Darvish's slider, and R.A. Dickey's knuckleball. And along the same lines as Rivera's cutter, I guess Dickey's knuckler is the best.
@salmensays: Do right-handed hitters or left-handed hitters get more infield hits?
I'm guessing most people would assume left-handed hitters get more infield hits, by virtue of being a couple steps closer to first base. However, studies have shown that right-handed hitters actually get more infield hits because they hit more ground balls to third base and shortstop, which require longer throws than ground balls hit to second base and first base.
@ZnelND: Who's the best Twins prospect no one has heard of?
I'd say probably Jorge Polanco. He was overshadowed by Miguel Sano and Max Kepler when he signed for $750,000 as a 16-year-old out of the Dominican Republic in 2009 and then got off to a slow start as a professional, but Polanco had a great half-season at rookie-ball. He's years from potentially entering the Twins' plans, but as a shortstop with a good bat Polanco is one of their highest-upside prospects.
@jimcamery: Do prominent ex-players make better coaches than scrubs? Is there any real data?
That question was about Paul Molitor being turned down for a job on the Twins' revamped staff. Many fans assume that great players like Molitor would make great coaches, but there isn't much evidence to support that. Very few Hall of Fame-level players go on to become great coaches or managers and many of the best coaches and managers were marginal players. Molitor, for instance, was fired by the Mariners after one season as hitting coach in 2004.
@MeatSauce1: Bring Alex Rodriguez to the Twins?
That question comes from the world renowned Meat Sauce of KFAN fame, so of course I have to answer it. There's zero chance of the Twins trading for Alex Rodriguez, but it'll be interesting to see if the Yankees try to trade him, period. He's owed $114 million for the next five seasons and I'm guessing they'd have to eat at least $75 million to unload him. Also worth noting: Rodriguez hit .272/.353/.430 this season. Justin Morneau hit .267/.333/.440.
@mdidrikson: What's the best team in the past 25 years to not win the World Series?
There are a lot of them, because the nature of baseball means being the best team during a 162-game season and winning the World Series are often very different things. I'd probably go with the 2001 Mariners, who set the modern record with 116 wins and lost in the ALCS. Any good baseball team can beat any other good baseball team three times in five games or four times in seven games, which simultaneously makes the playoffs great and maddening.
@ScandiAngel: What's a reasonable expectation for Kyle Gibson in 2013? Will the Twins treat him like Stephen Strasburg?
I'm sure Kyle Gibson will be on a workload limit in 2013. In terms of what to expect, he's off to an impressive start in the Arizona Fall League and reportedly throwing harder now than he did before Tommy John surgery. He'll compete for a rotation spot in spring training before most likely heading to Triple-A. Expectations should be held in check because Gibson wasn't an elite prospect before the injury, but if things go well he could join the Twins' rotation midseason.
@jimcamery: Was Prince Fielder worth the money?
Prince Fielder hit .313/.412/.528 with 30 homers in 162 games, so he certainly earned his $23 million salary this season. That was always pretty likely, though, because he's 28 years old with a great track record. He's still owed another $191 million for the next eight seasons and the odds of the second half of that deal looking good for the Tigers seems iffy at best. Then again, I'm more or less against handing out massive long-term contracts to any player.
@SpitThatHotFire: Where do you see Josh Hamilton ending up next year?
Josh Hamilton is one of the most interesting free agents ever. Based solely on his track record at age 31 he'd be in line for well over $100 million, but because of his off-field (and on-field) issues it wouldn't surprise me if he signed for less than $100 million. As for where ... I have no idea. It sure seems like the Rangers don't want him back unless it's cheap and most of the usual free-spenders seem unlikely to go nuts for him. "Not the Twins" is the best I can do.
@wombat_socho: Is there any cure for Ron Gardenhire's addiction to scrappy/useless infielders?
Well, the most obvious cure is for the front office to stop providing him with such players, but then that brings up the question of who has the addiction in the first place.
@commnman: How are Twins fans supposed to decide between rooting for Delmon Young and rooting for the Yankees?
We actually discussed this at some length on this week's "Gleeman and The Geek" episode and ultimately concluded that rooting for the Tigers made sense under these circumstances.
This week's blog content is sponsored by Audible, which is offering a free audiobook download for AG.com readers and "Gleeman and The Geek" listeners at AudiblePodcast.com/Gleeman.