December 18, 2012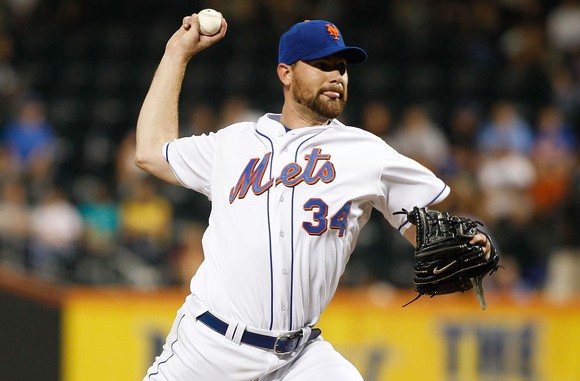 For the past year the Twins have talked repeatedly about getting away from their longtime focus on low-strikeout, low-walk pitchers and add more power arms to the organization. And they put their money where their mouth was by drafting hard-throwing college relievers in June and acquiring high-upside prospects Alex Meyer and Trevor May in trades for Denard Span and Ben Revere, but when it comes to free agency it's the same old story.
Last week the Twins signed Kevin Correia to a two-year, $10 million deal following a three-year stretch in which he struck out 5.4 batters per nine innings to rank 81st among the 91 starters to throw 400-plus innings. And now they've followed that up by giving a one-year, $4 million deal to Mike Pelfrey, whose 5.0 strikeouts per nine innings as a starter during that time made him one of the 10 guys with a lower rate than Correia. Here's the whole list:
2010-2012           K/9
NICK BLACKBURN      4.1
CARL PAVANO         4.5
Mark Buehrle        4.9
MIKE PELFREY        5.0
Joe Saunders        5.1
Rick Porcello       5.1
Roberto Hernandez   5.1
Kyle Kendrick       5.2
Bronson Arroyo      5.2
Jeremy Guthrie      5.3
KEVIN CORREIA       5.4
So of the 11 starting pitchers with MLB's lowest strikeout rates since 2010 the Twins now employ three of them (Correia, Pelfrey, Nick Blackburn) and a fourth (Carl Pavano) is a free agent after spending three-and-a-half seasons in Minnesota. And the Twins' likely Opening Day starter, Scott Diamond, would rank third on that list with a career rate of 4.6 strikeouts per nine innings if he had enough innings to qualify.
When after two seasons of awful pitching a team stresses the need to end their stockpiling of low-strikeout pitchers and then signs veteran starters with two of the very worst strikeout rates in baseball it's tough not to get discouraged and question what exactly is going on, but at least in Pelfrey's case it's only a one-year commitment. Of course, there's good reason for that: Pelfrey is coming back from Tommy John surgery and may not be ready for Opening Day.
Before blowing out his elbow Pelfrey was very durable for the Mets, starting at least 30 games and throwing at least 180 innings in four straight seasons. However, during that time he let opponents hit .281 and his 4.27 ERA was much worse than it looks because Pelfrey called the NL and pitcher-friendly ballparks home. He has a 5.30 career ERA on the road and putting his overall numbers in context shows a below-average starter with bad strikeout and walk rates.
In fact, among the 91 starters with 400-plus innings since 2010 his strikeout-to-walk ratio ranked 89th, ahead of only Blackburn and Barry Zito. So how was he able to eat so many innings? Pelfrey did a nice job keeping the ball in the ballpark, posting the 14th-lowest home run rate among those 91 starters. He was not, however, an extreme ground-ball pitcher, inducing 47 percent grounders to rank 41st, and the league and parks suppressed homers.
Pelfrey looks like a strikeout pitcher at 6-foot-7 and 250 pounds with a 93-mph fastball, but he's basically a one-pitch pitcher lacking in decent off-speed stuff. And so despite being huge with good velocity he's never managed even 6.0 strikeouts per nine innings in a season or held opponents to a batting average below .275, and since 2010 hitters have made contact on 87 percent of their swings off Pelfrey to rank second-highest in MLB behind only Blackburn.
At his best Pelfrey was a decent fourth starter whose main asset was durability, but now he's attempting to come back from a season lost due to elbow surgery and might not be ready until May even if he can avoid setbacks. Giving him a one-year deal worth $4 million in guaranteed money and another $1.5 million in potential incentives certainly beats giving Correia a two-year deal worth $10 million guaranteed, but that isn't saying much.
If the Twins wanted a pitcher coming off Tommy John surgery why not re-sign Scott Baker? He agreed to a one-year contract with the Cubs after balking at the Twins' insistence on a 2014 team option being included in any deal, yet they don't get a 2014 option with Pelfrey anyway and the difference in price is minimal. Baker got $5.5 million guaranteed and $1.5 million in incentives. Pelfrey got $4 million guaranteed and $1.5 million in incentives.
Pelfrey has been more durable than Baker, but that's not certain to remain true after matching elbow surgeries and Baker has simply been the more effective pitcher. Compare their respective pre-surgery numbers from 2008-2011. Baker, in the AL, threw 677 innings with a 3.92 ERA, 7.6 strikeouts per nine innings, and 3.5 strikeouts per walk. Pelfrey, in the NL, threw 783 innings with a 4.27 ERA, 5.0 strikeouts per nine innings, and 1.7 strikeouts per walk.
Correia seemed like a bad signing to me mostly because he's just not a good pitcher, but beyond that if the Twins were handing out a multi-year contract why not at least target someone with some semblance of upside? Along those same lines, if they're taking a risk on a pitcher coming back from a major injury why not at least take that risk on someone who might be more than a decent fourth or fifth starter if everything goes well?
There's nothing wrong with a one-year, $4 million flier on Pelfrey and it's certainly a much better idea than giving $10 million over two years to Correia, but together the pair of moves for extreme low-strikeout starters doesn't inspire much confidence for a competitive 2013 and leaves plenty of room to question whether all the Twins' talk about changing their approach to pitching means as much as fans have hoped.
This week's blog content is sponsored by Paul Bennett, an Independent Certified Financial Planner Practitioner. Discover what he can do for you at PaulMBennett.com. And please support him for supporting AG.com.