March 20, 2013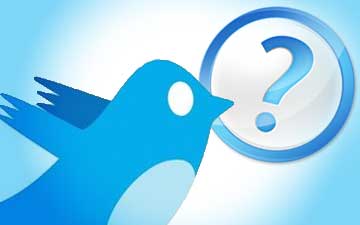 Last week I asked for mailbag questions submitted via Twitter, so here are about 2,000 words worth of me answering 140-character queries ...
@joewmitchell: With Aaron Hicks doing well, what chance does Joe Benson have to make the team? What should the Twins do with Benson? What will they do?
Tough to envision a scenario in which both Aaron Hicks and Joe Benson make the Opening Day roster. My guess is that Benson will go back to Triple-A and wait for Hicks to struggle or someone to get injured. I haven't given up on Benson becoming a valuable big leaguer, but he's certainly running out of time to do that or at least do that in a Twins uniform.
@Loosey1981: Assuming that Justin Morneau is with team all year and isn't traded, what will his next contract look like with his injury history?
Tough to predict. Even if he's healthy and hits like he did last season Justin Morneau may have a hard time getting a big multi-year contract. This offseason, for instance, Adam LaRoche got two years and $24 million at age 33 after hitting .271/.343/.510 with 33 homers. Morneau will be 32 and hit .267/.330/.440 with 19 homers last season. LaRoche's market was hurt by having draft pick compensation attached to his free agency, but the Twins may do that to Morneau too.
@Ausjin: If you were a closer what would your entrance song be?
In terms of an opening riff stirring up emotion I think "Seven Nation Army" by The White Stripes is tough to beat, but since that's sort of a sporting event cliche at this point I'd go with:
1. "Superfly" by Curtis Mayfield
2. "Regulate" by Warren G and Nate Dogg
3. "Hold On I'm Comin" by Sam and Dave
4. "Big Poppa" by Notorious B.I.G.
5. "Mr. Pitiful" by Otis Redding
Needless to say I spent more time thinking about this answer than all other answers combined.
@tonyrossi22: Why do the Twins have vastly different plans for Mike Pelfrey and Kyle Gibson even though Pelfrey's elbow surgery was much more recent?
Their recovery timetables actually weren't much different. Kyle Gibson last season, like Mike Pelfrey this spring, was back pitching in games about 11 months after Tommy John surgery, it's just that Gibson's games were in the minors. Their workload limits this season are different, but Pelfrey is a veteran former workhorse signed to a one-year contract, whereas Gibson has never pitched in the majors and is part of the Twins' long-term plans. I talked a lot more Gibson here.
@ErichHeber: What changes do you think should be made with instant replay and what do you think will be made?
There's been plenty of talk about what types of things MLB should be reviewing, but I'd like to see some emphasis placed on the review process. Instead of bringing the entire game to a halt so the umpires on the field can gather together, decide to review a play, and then leave the field to do so, why not add another umpire to the crew who just sits in a booth and looks at video? There's no reason why, in 2013, reviewing a play should take five minutes.
@DanaWessel: Parker Hageman and I are doing shots with Jon Taffer at one bar. Kate Mara is at a bar across the street. Which bar do you go to?
Sounds like one of those river-crossing logic puzzles with the a fox, a goose, and a bag of beans. I'd obviously go to the bar across the street, effortlessly charm Kate Mara within minutes, and invite her to the other bar to do shots with Dana Wessel, Parker Hageman, and Jon Taffer. And then just pray Taffer doesn't steal her away from me, which is probably the biggest challenge of the entire scenario.
@larneal: Will we ever get to enjoy Slama Time?
Looking pretty unlikely. At no point have the Twins shown any interest in giving Anthony Slama an extended opportunity despite consistently incredible numbers at every level of the minors and he didn't do himself any favors this year by struggling in a few spring training appearances. Plus he's 29 years old, so Slama might be a lesser version of himself by now anyway. He has a 1.99 ERA and 446 strikeouts in 325 innings as a minor leaguer and seven innings as a major leaguer.
@PRH1987: If Mark Appel is available at No. 4 will the Twins draft him?
As we saw last year, trying to predict how the draft will go on the day on the draft is very difficult. Trying to predict how things will go three months out is impossible. With that said, like last year Mark Appel is considered one of the best prospects available in a weak overall draft class. I liked the decision to pass on Appel and other college pitchers to take the highest-upside player available in Byron Buxton, but that will be tougher to do at No. 4 than it was at No. 2.
@JeremyWieland: Listening to your podcast and heard about the 612 Brew event, but can you please repeat the details?
Twins Daily is hosting a get-together this Saturday afternoon to watch the Twins-Rays spring training game on television at 612 Brew in Northeast Minneapolis. I'll be there, along with John Bonnes and the whole Twins Daily crew. Details here.
@Brandon_Warne: Who was prospect No. 41?
This year's last cut for my Twins top-40 prospects list was Caleb Thielbar, who surprisingly got added to the 40-man roster and projects as a potential middle reliever. I wrote about him here.
@swmrgngl: Which prospect outside of your top 10 has the best chance of being a top-five Twins prospect at this time next year?
Max Kepler, who just missed the top 10 because I try to be conservative with prospects who've yet to play against full-season competition. But it'll be a tough top-five to crack next year too.
@jmdunner: Who are your early projections for Twins minor league hitter and pitcher of the year?
Here are the Twins' minor-league award winners since I started blogging in 2002:
YEAR     PLAYER              PITCHER
2012     Oswaldo Arcia       B.J. Hermsen
2011     Brian Dozier        Liam Hendriks
2010     Joe Benson          Kyle Gibson
2009     Ben Revere          David Bromberg
2008     Ben Revere          Anthony Slama
2007     Brian Buscher       Kevin Slowey
2006     Alexi Casilla       Matt Garza
2005     David Winfree       Francisco Liriano
2004     Jason Kubel         Scott Baker
2003     Joe Mauer           Jesse Crain
2002     Lew Ford            J.D. Durbin
Not only is that a mixed bag, at best, quite a few of those winners weren't even considered quality prospects at the time they won the award. Hopefully this year will be different, since the Twins have no shortage of high-end prospects. Oswaldo Arcia potentially spending some of his season in the majors makes him a tough repeat pick, so I'll go with Miguel Sano and Alex Meyer.
@JosephKrueger: How many miles have you put on your car?
I bought my car on February 28, 2012 and as of March 20, 2013 it has 2,710 miles on it. By the way, I got multiple versions of this same question. Seriously.
@olerud1: What's up with Rich Harden? I haven't heard anything about him since they signed him.
There was lots of initial optimism being reported about Rich Harden's health status when the Twins signed him to a minor-league deal back in December, but that's predictably disappeared. He's still working his way back from shoulder surgery and will begin the season at Triple-A, with the ability to opt out of his contract on July 31 if he's not in the majors.
@adamscoll: Is Josh Willingham the next Twin to be traded for more young pitching?
I've sort of given up trying to actually predict what the Twins will do in terms of trading or not trading veterans, but I certainly think trading Josh Willingham for young pitching would be a good idea. Might have been an even better idea eight months ago or three months ago.
@dhollett: Hearing a lot about Samuel Deduno lately, is he a fantasy sleeper?
I'm not sure if this was intended as a joke, but I laughed. Samuel Deduno is 29 years old and four months ago went unclaimed on waivers by all 29 teams after being dropped from the Twins' 40-man roster. I'd have no problem with him getting another chance as a fifth starter, because Scott Diamond will begin the season on the disabled list and it's not like the other options are any good, but 10 innings in March don't change much. Fun story, but we've seen it before.
@_TreyWarren: Your prediction for the Twins in 2013, over or under 75 wins? Over or under 85 wins in 2014?
We devoted half of last week's "Gleeman and The Geek" episode to making over/under picks for AL teams, including the Twins. Their actual over/under win total for this season that you can place bets on is 67.5, so anyone who thinks 75 wins sounds reasonable should probably book a trip to Las Vegas. As for 2014, who knows how the roster will look by then, but right now 85 certainly seems pretty optimistic.
@ogs065: Is the podcast ever going to hold session on a Friday or Saturday night so more fans could potentially participate?
We've recorded a few episodes in front of an audience, at various get-togethers, but it's not much fun for anyone involved. It's basically just two guys sitting at a table talking, so no one would be able to hear much unless they're sitting next to us, and for us if a bunch of people are gathered somewhere stepping away to go talk to each other for 90 minutes is kind of a buzzkill. We'd need speakers and a more involved set up to make it at all worthwhile.
@Jerjo: Ever think of posting a transcript of your podcast for those of us who haven't got the time to listen?
I transcribed an episode once, for the Dave St. Peter interview, but generally speaking that sort of defeats the purpose of a podcast. Plus, transcribing audio is enough to drive a person crazy and would also take significantly longer than the actual recording (or listening) time of an episode. As a listener the beauty of podcasts is that you can pause and resume and fast-forward whenever, so consuming one 90-minute episode per week doesn't have to be some huge time commitment.
@ToddAbeln: What number of sacrifice bunts actually lead to runs? Compared to not bunting?
Depending on the game situation and the strength of the hitter or pitcher there are certainly many circumstances in which bunting is a good idea, but overall bunting hurts more than it helps. Good luck convincing all the World Baseball Classic managers, though.
@josephwgoodman: Why are the Rays so good at developing young pitchers? Do they see things other teams don't? Great coaching? Just luck?
I think the Rays, more than perhaps any other team, combine scouting and statistical analysis in a way that extends to every level of the organization. They have a ton of smart, new-school thinkers in the front office, a manager who's both player-friendly and very open to those new-school ideas, and a scouting department that repeatedly unearths gems in trades and mid-round draft picks.
@Hal_Stenson: Will you ever finish your all time top Twins countdown? I love reading the recaps and want to know the order of the top 10.
"Ever" is a very long time and I'll definitely finish the top-40 countdown some day, but it likely won't be anytime soon. I love researching and writing the articles and the reaction was always great, but they're very time consuming to do right and I've struggled to find as much free time as I had when it started years ago. One of the downsides to not being paid to write about the Twins. I left off with Roy Smalley at No. 15 and you can read the 25 completed write-ups here.
@PRH1987: When are you planning on posting your Twitter mailbag?
We're through the looking glass here, people.
---
This week's blog content is sponsored by DiamondCentric's newest shirt honoring the "Legends" of Minnesota baseball. Please support them for supporting AG.com.