January 8, 2014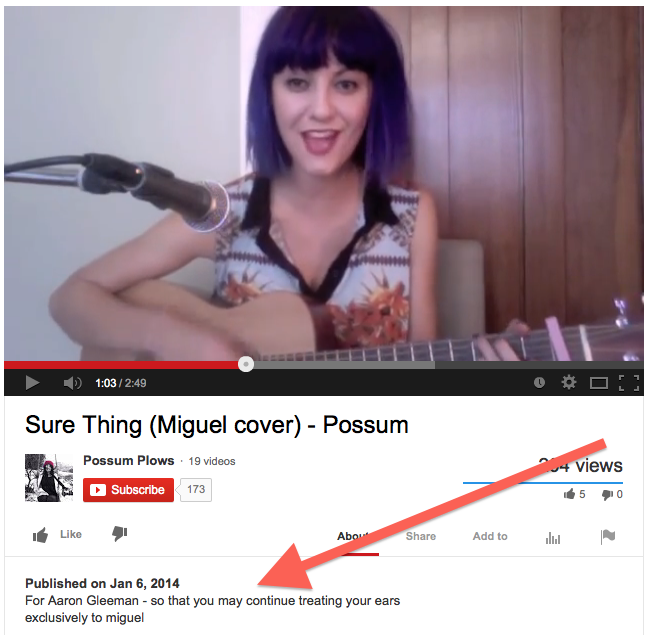 About three months ago I stumbled across a YouTube video of a musician in New Zealand named Possum Plows singing an acoustic cover version of the Whitney Houston song "I Wanna Dance With Somebody" and immediately became smitten. I'm a sucker for acoustic remixes and a sucker for incredibly talented, beautiful, neon-haired women from other hemispheres, so she's become a Link-O-Rama regular since then.
And now she dedicated her latest song to me, recording a cover version of "Sure Thing" by Miguel after I joked on Facebook and Twitter that he's the only singer I'm going to listen to in 2014:
Being a muse is fun.
---
This week's blog content is sponsored by Sports Kingdom, which features a talk show that goes live weekdays at 5:30 pm EST. Please support them for supporting AG.com.