June 4, 2014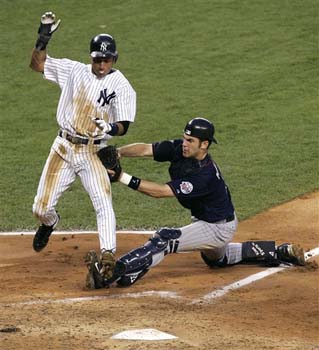 Presented without comment: Joe Mauer is 31 years old. Here are his career numbers with four months left in his age-31 season compared to Derek Jeter's career numbers through age 31:
THROUGH AGE 31           JETER     MAUER
Batting Average          .314      .321
On-Base Percentage       .386      .403
Slugging Percentage      .461      .463
OPS                      .847      .866
Wins Above Replacement   48.4      44.7

---
This week's blog content is sponsored by R.F. Moeller Jeweler's repair department, which is recognized as the premier jewelry repair facility in the Twin Cities. Please support them for supporting AG.com.