January 22, 2014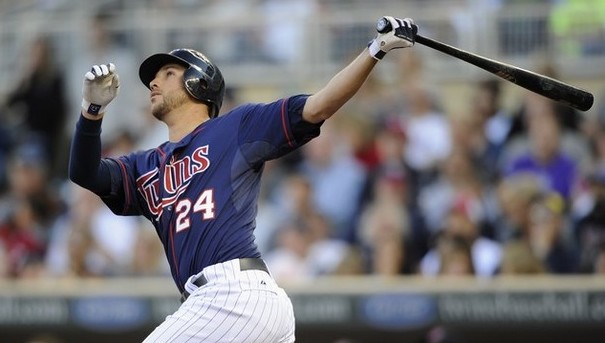 • As usual the Twins avoided arbitration with all of their eligible players, agreeing to pre-hearing 2014 deals with Trevor Plouffe for $2.35 million, Brian Duensing for $2 million, and Anthony Swarzak for $950,000. They previously non-tendered Josh Roenicke rather than paying him approximately $1.5 million via the same process. Following the Plouffe, Duensing, and Swarzak signings the Twins' payroll sits at $83 million, which is nearly identical to last season's spending.
Here are their payroll figures since moving to Target Field in 2010:
2010: $98 million
2011: $113 million
2012: $100 million
2013: $82 million
2014: $83 million
When the Twins signed Ricky Nolasco and Phil Hughes there was a lot of talk about how they were finally spending some money--and certainly within the context of free agency they opened their wallets like never before--but in the grand scheme of things nothing has really changed despite revenue across baseball rising rapidly. Barring a late acquisition their payroll will likely rank among the bottom third of MLB in 2014.
• It's not official yet, but Mike Berardino of the St. Paul Pioneer Press reports that the Twins are finalizing an agreement to sell Andrew Albers to a Korean team. Albers reaching the majors at age 28 and tossing 17 scoreless innings in his first two starts was a helluva story, but a mid-80s fastball and lack of missed bats made it tough to envision a scenario in which he was anything more than a back-of-the-rotation starter.
Once the Twins re-signed Mike Pelfrey in addition to signing Nolasco and Hughes it became clear that Albers wouldn't be getting another extended opportunity this season unless a ton of injuries struck the rotation. Going to Korea allows him to pitch regularly somewhere other than Rochester, New York and gives Albers a chance to make big-league money as opposed to Triple-A wages. And for a guy who was in an independent league a few years ago, that ain't bad.
• As part of his new job on the Twins' coaching staff Paul Molitor will be in charge of positioning the infielders defensively during games and Rhett Bollinger of MLB.com has an interesting note about his approach to those duties:
Molitor has already got a head start on positioning, as he met last week with Sean Harlin, the club's major league video director, and Jack Goin, the club's manager of major league administration and baseball research, to learn more about the club's video system and the advanced defensive statistics available for infield shifts.

The Twins haven't been a club that leans heavily on shifting aggressively in the past, but Molitor believes that baseball is trending that way and that it can help the Twins, especially given that the club has several ground-ball pitchers.

"The game has changed so much; we're seeing more overshifts and people not afraid to give up space based on tendencies, so it's something I'm excited about learning about and applying to the way we play defense," Molitor said. "They showed me the capabilities of not only pregame information but how we can use whatever data we have, including our in-house cameras at Target Field, to try to line up the defenses based on the pitcher's capability of executing pitches and the hitter's tendency of where they might hit the ball."
Those are the type of open-minded, analysis-driven quotes that we've rarely seen from anyone involved with the Twins over the years, which is awfully encouraging.
• Twins prospect Eddie Rosario received a 50-game suspension after a second positive test for a "drug of abuse." On one hand that means it wasn't a performance-enhancing drug. On the other hand that means Rosario tested positive once already and couldn't stop himself from continuing to use the unnamed drug. As a 22-year-old trying to make a position switch to second base the lost development time could be costly, but he remains a very good prospect.
• Yohan Pino, who the Twins traded to the Indians for Carl Pavano in mid-2009, is back in the organization on a minor-league deal. Pino posted great numbers in the low minors before a lack of velocity caught up to him and now he's 30 years old with a 4.27 ERA in more than 800 innings between Double-A and Triple-A.
• Joe Benson, who was released by the Twins in the middle of what proved to be a lost season, is now with the Marlins on a minor-league contract. Benson is still just 26 years old, but injuries and the inability to make consistent contact at the plate have turned him into a non-prospect.
• Just as I feared at the time of the signing Terry Ryan has already dropped some hints that Kurt Suzuki could be the Opening Day catcher, with Josmil Pinto heading back to the minors.
• For a lot more about the arbitration process and how it works, plus a lengthy discussion about Molitor and embracing analytics, check out this week's "Gleeman and The Geek" episode.